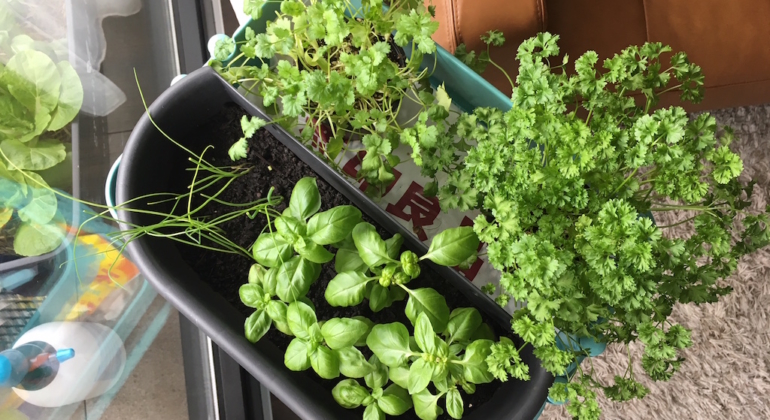 When Tjok and I first decided to try grow some greeneries, we really, really have no idea how to do it.
Growing plants should have been instinctive—after all, our ancestors have done it for hundreds of thousands of years. But we really don't get the genes, and everything henceforth is trial and error.
In January, Tjok bought a seed planter kit for parsley, basil, and chive. Since it was summer, we decided to only plant the basil and chive. (We read somewhere that it wasn't the optimal season for parsley to grow from seed.)
Weeks went by, and our seedlings looked so, so sad.
Really sad.
I wasn't sure whether I've watered too much or watered too little. Or was it too much or too little sun?
Read more →