Another month, another book (erm, well, books) to read!
I didn't read as much as I did in January, but it's still an impressive total of 7 books.
For some reasons, I've been reading about World War II quite a lot. First it was Viktor E. Frankl's Man's Search for Meaning. Then it's Georgia Hunter's We Were the Lucky Ones. I've picked up Salt to the Sea by Rita Sepetys, but since I've finished that literally two days ago, it would be in March post.
So here are the books I recommend, and those I don't.
---
Man's Search for Meaning by Viktor E. Frankl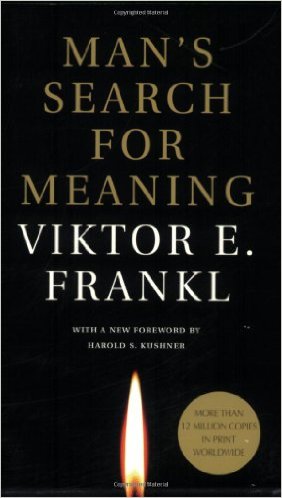 Genre: nonfiction, memoir, holocaust
Rating: 5/5
Recommended for: everyone
Review: Powerful.
I'm actually at lost for words, and I don't actually know how to describe this book. Can't imagine the horror. Can't imagine the suffering. And yet, can't imagine how one can stand on his own feet, and start believing in hope once again.
Viktor E. Frankl was a Jewish psychiatrist who spent years in Nazi death camps. He lost his parents, and wife, and unborn child during the war. In this book, he told what happened to him in those camps, and how life's meaning helps him to carry on forward.
Ah, may we find meaning in ours.
---
Artemis by Andy Weir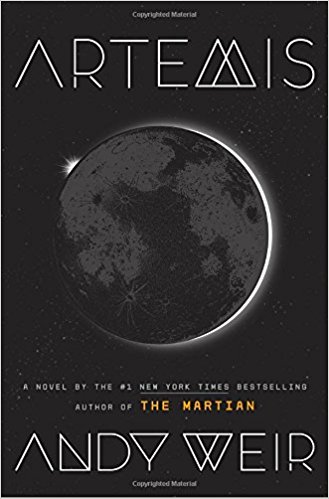 Genre: science fiction
Rating: 1.5/5
Recommended for: give this one a miss.
Review: I would give this one and a half stars.
Which is sad, because I genuinely love The Martian. But this book just doesn't make sense. Like, it tells the story of 26-year-old Jazz who lives in the moon, is genius but makes money from smuggling. Things happen, as usual, but I just don't get the plot. I don't get Jazz. I don't get the writing. In fact, sometimes I'm quite irritated by the writing, because there's no way a 26-year-old Saudi woman talks like that.
I've skimmed the second half of this book, basically just to know what happens instead of really engage to what's happening.
Give this one a miss. Really.
---
We Were the Lucky Ones by Georgia Hunter
Genre: historical fiction, holocaust
Rating: 5/5
Recommended for: everyone, especially those who love historical fiction
Review: Hauntingly beautiful.
I really love this book. The author recreates her family history with such detail and candor, and I am really taken away by the story. Reading about Holocaust is always difficult—it forces you to face evil in the eye, but it's necessary, for history does tend to repeat itself.
The story itself centers around the three generations of the Kurc family. They were all separated during the war—to different countries, camps, and ghettos. Still they tried to find one another during, and after the war.
Recommended.
---

What Doesn't Kill Us: How Freezing Water, Extreme Altitude and Environmental Conditioning will Renew our Lost Evolutionary Strength by Scott Carney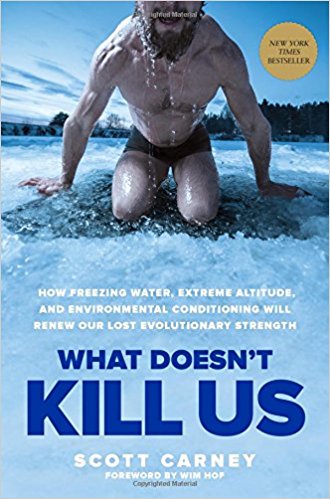 Genre: nonfiction, memoir, a bit of science
Rating: 3/5
Recommended for: those who like science, and genuinely interested in the book by reading the title
Review: I have mixed feelings about this book. Will give this 2.5 stars.
I really love books that are written by journalists, especially those that rely on heaps of research in combination with human interest angle.
But this book falls short. I am really intrigued by the idea – it feels like the physical version of Moonwalking with Einstein (where a journalist taps into his mental abilities and becomes the US Memory Champion). But as I said before, this book falls short. I feel like the book lacks focus, and the stories are quite scattered, and not enough research to balance the mumbo-jumbo that it's proclaiming. Understandably, there are still little research done in the are, but I just feel it's neither a memoir (not that personal) or a nonfiction (not that research-based).
Anyways, give it a go just to know what your body can physically do. It's a good content; I just dislike the writing.
---
The Woman who Fooled the World: Belle Gibson's Cancer Con, and the Darkness at the heart of the Wellness Industry by Beau Donelly, Nick Toscano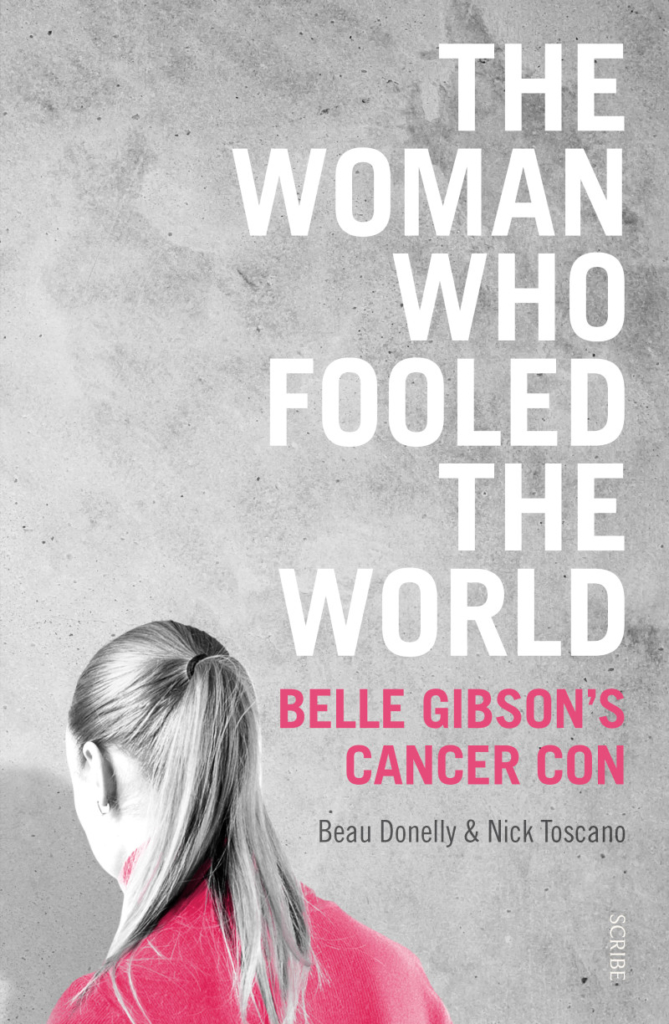 Genre: nonfiction
Rating: 5/5
Recommended for: those who enjoy books written by journalists, and interested in Belle Gibson's case
Review: Reading this book is hard. You would question morality, humanity, life. How could anyone do what she did? And why would anyone do it?
Alas, we may never know the real answer. It's good that the Bible tells us not to play God and pass on judgment, because judging her is the thing I'd really like to do. I am healthy. I have no idea who Belle Gibson is until her fall from grace circa 2015, and since then I've read bits and pieces of her scam. And all in all, I'm really furious on what she did.
Belle Gibson is the woman behind The Whole Pantry, who created a cookbook and a phone app by claiming that she cured her own brain cancer by eating well. Thing is: she never had cancer in the first place. When two journalists (who wrote this book) uncovered the lie, it was ugly. People screamed for blood, and to an extent, some of them still do.
The book itself is written masterfully. Really, credit to the two journos for writing this book and unveiling the truth. This is why I love good journalism, and even at one stage in my life aspired to be a journo myself.
Very well written. And very highly recommended.
---
TED Talks: The Official TED Guide to Public Speaking by Chris J. Anderson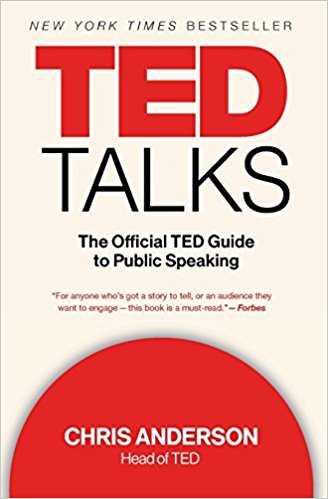 Genre: nonfiction, public speaking
Rating: 4/5
Recommended for: those of you who love TED Talk and aspire to be public speakers
Review: I'm not planning to give a public talk anytime soon, but I am always fascinated by people who can actually talk in front of people. I pick up this book to learn more about the tips and tricks on delivering wonderful TED talks, and it doesn't disappoint.
The book talks about tips and tricks of good public speaking, complete with examples of talks done well. While reading, I often pause and look up the particular talk the author was talking in the book and hence am able to look at the talk from a whole other angle (particularly noting the way the speaker talks and how he or she is able to hook the audience).
Recommended.
---
Traveling with Ghosts: A Memoir by Shannon Leone Fowler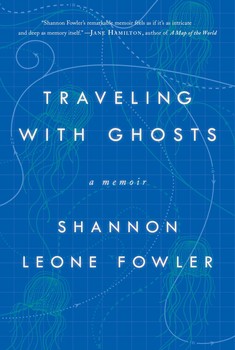 Genre: nonfiction, memoir, loss
Rating: 4/5
Recommended for: everyone
Review: This is a hard book to review. I'm not yet sure whether I like it or not. I'm trying, still, to find the silver lining. But as the author wrote in the book, "When I first started writing this story down, an early reader said, 'I didn't find the silver lining.' But this is what Poland taught me — that real tragedies don't need to be redeemed, they need to be remembered.
Shannon, a marine biologist, was holidaying with her fiancé in Thailand. He got stung by jellyfish, and died minutes later on the beach. She saw him die.
The author tells the her story with heartbreak and candor — she shares the details of the day, the blurry days that followed, and the months afterwards. Occasionally she delves into the past and tells us what he was like when he was alive.
Ah, my heart breaks for her over her fiancé's death. Really. I don't know what I'll do if I were her. It's definitely a hard book to read. I hope that after going through all these, the author can finally have some kind of peace.
The writing itself is not my cup of tea (a lot of flashbacks, different timing for each chapter), but it somehow works quite well. I don't find it too confusing (as I usually do), and it works well in telling the story bit by bit in its own time.
A recommended read.
---
Okay, that's the month of February. You can track my progress of the challenge on my Goodreads page. Tee-hee, till next month!
Ps. What books are you reading now? Feel free to give me recommendations on what book to read next!