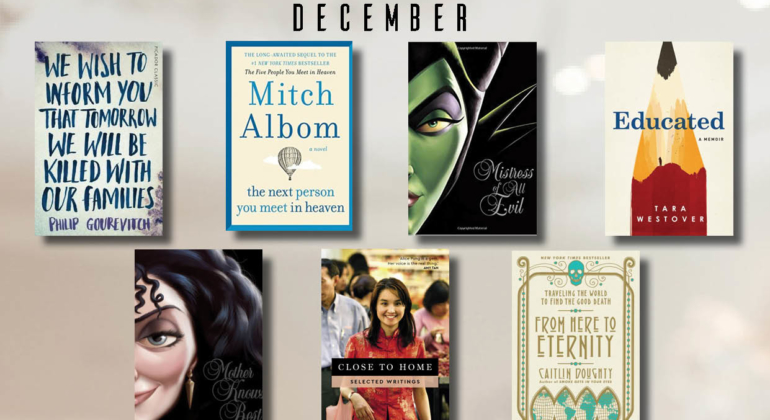 Oh, drumroll please. Ready? Here we go.
I've ready a total of 71 books in 2018.
*Thank you, thank you, you're too kind.
(Okay, I assume you were clapping when you read that.)
Twenty eighteen has been such an enriching year to me, in terms of reading. I've never read that many books in one year before, and I have to say that I've tried my best to read widely, from fantasy, memoir, fiction, historical fiction, science fiction, and more. I've decided to pick up books on topics I usually didn't, and they are all wonderful. Even when they're bad reads, they still teach me something in return.
In December, I've read seven books and they are all recommended. Really. All four nonfictions are great, especially Gourevitch's story on Rwandan genocide and Westover's story on growing up uneducated as a Mormon. The fictions are equally great, and I especially love to read the sequel to Mitch Albom's Five People You Meet in Heaven, which used to be one of my favourite books growing up.
I'm going to do another Goodreads reading challenge in 2019. Thanks for reading my reviews and I do hope you get a few good recommendations on what to read and what not to. I'm always delighted when I post these reviews and one of you reaches out to me to talk about a book.
So without further ado, here are December's books~
Read more →