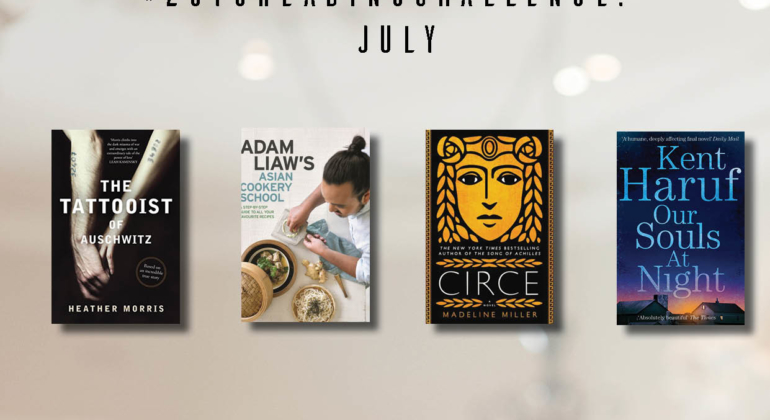 I can't believe it's already August. Only five months to go till the new year.
I know, I feel like I haven't updating the blog much (or at all?) apart from these books that I'm reading. I'm currently at that phase in life where writing takes a backseat, choosing to do other things that I love as well instead (cooking, baking, and lots of reading). That being said, I think taking a break from writing does do me good. Hopefully I'll come back into the groove soon(ish).
In July, I've read four more books. That means: I've read 47 out of 48 books! I actually can't believe that I'm cruising through this reading challenge, and I haven't lost the will to read yet. There are still plenty books on my to-read list, to-borrow list, or just sitting there idly on my bookshelf. 2018 is the year where I read indeed.
Here's an overview of the books I read: one historical fiction, one Greek mythology, one fiction, and one cooking book. All four are good books, but Circe by Madeline Miller is definitely the highlight. It's so good that I feel like I'm still living in the story, despite having moved on to reading two other books. If you love Greek stories, this one is a must-read.
Read more →