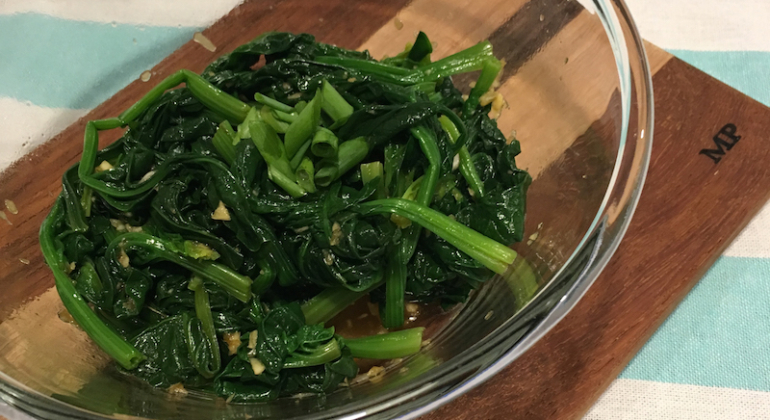 Sesame spinach is the recipe you'd make when you're feeling lazy.
In my household, there's always some sort of green veggie served every night, but at times I can't be bothered to stir-fry them (which is my default mode in cooking vegetables). When I have spinach at home, I almost always make this recipe.
It's actually a Korean dish, and the original recipe calls for toasted sesame seed. I almost never use it because it's never in my pantry. Some variations also call for spring onion for garnish, which I sometimes use when I have them at home. Most of the time, though, the spinach will be served as is.
Read more →