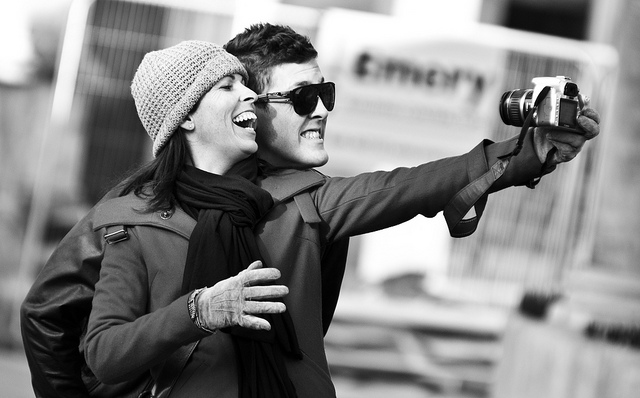 At midnight the other day my good friend tagged me on Facebook on an article titled, 'Why We Humblebrag About Being Busy', featured on HBR. It was such a good read and yet by the end of it, this was the sentence playing again and again in my head: 'You're not doing enough.'
…which is contrary to what the article wants to achieve, I guess.
The reason being is that: I never humblebrag of being busy. Or at the very least, I never remember I do (please remind me if I have). I am the most carefree Gen Yer and I love being free and doing nothing. While my friends are doing Master's and working overtime, I'm babysitting my baby nephew. Can you see the jux?
Anyways, I'm never a fan of being busy. My second sister can testify to that (in fact, my whole family can). In my younger years I prefer to play RPG games and conquer the bosses compared to studying (it was a miracle that I got good grades after all). When I'm older I prefer to read books, have coffee, write, sleep, and watch a lot of movies compared to studying.
And at this particular moment, I choose words and books and baby nephew and loved ones over work and Master's.
From the outer eyes, I might be classified as that weird youngster who doesn't socialise much and says 'No' more than 'Yes'. I believe I still can count the times I go out with my friends in 2014 with my two hands.
I hate being busy. I enjoy my leisure time. Not having too much on my plate and enjoying life as it is. In sum, people may think that I fail in being an adult (you can read all about that in my eBook).
So when I read this article, naturally I have an inkling to write the opposite – of a person who is not busy at all and carefully humblebrag about it (yes, I'm proud of having free time – albeit the constant feeling of being looked down to).
I guess I will always be able to choose 'busy' (Master's, here I come), and yet I won't have this luxury of enjoying time forever. So while I can still have it (and afford it), I choose to not being busy.
I believe time is never wasted when you spend it with your loved ones, and thus, contrary to what I initially thought that 'I'm not doing enough', I think I'm doing fine.
Are you too busy? Perhaps it's time to slow down.
Photo by Chris Turner