mp's rating: 8/10
I don't know if it's the magic of Jennifer Lawrence, or Bradley Cooper, or even Robert De Niro, but I do fall in love with Silver Linings Playbook (2012).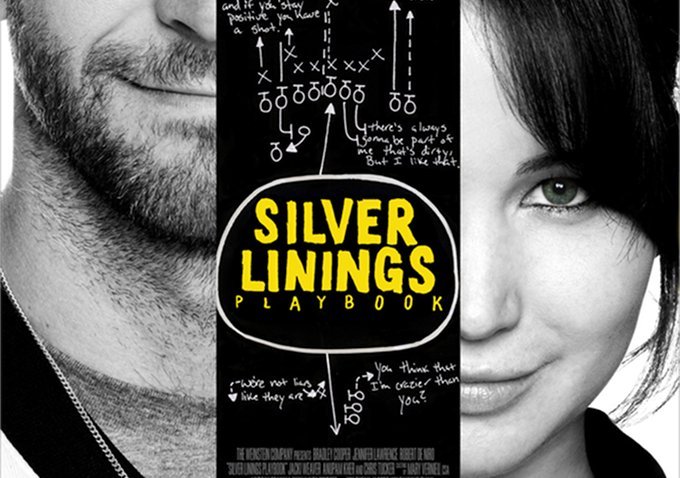 As you all know, Jennifer Lawrence won the Oscar as the Best Actress. And yes, she deserves it. She's awesome.
Silver Linings Playbook is a movie about a man named Pat who's got bipolar disorder. Never treated, he tries to deal with his personality alone his whole life until one day, it all explodes. He (almost) beats a guy to death because he catches him cheating with his wife (well, if I may say, a very legitimate reason).
After spending eight months in the psychiatric unit, Pat's bailed out due to his mother's influence on the court. He goes home to find his OCD (that's Obsessive Compulsive Disorder for you) father tries to amend the broken relationship in a whole lot of wrong ways. He goes home to find his wife's nowhere to be found.
Then he meets Tiffany, his best friend's wife's little sister whose husband has died due to an accident. Oh, she's also a recovering sex addict.
She, in a sense, teaches him more than just dancing.
It's been a really long time since I last watched a good romantic movie, and even though the story's messed up and their lives are messed up too, sometimes that's the closest we can get to reality. And in its own messed up way, I think, it's sweet.
Thumbs up.