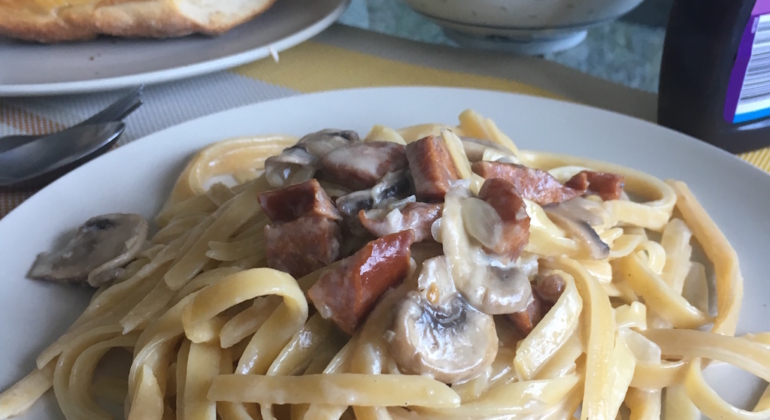 This is probably the easiest pasta recipe. It's perfect for weeknight cooking where you just don't know what to cook and you want to cook something quick. And it's so delicious as well!
My husband loves creamy pasta—you know, alfredo and carbonara type of thing, but I never can quite replicate the creaminess of the sauce, until now. Apparently there's a trick to make such lovely, thick sauce, and I'll share with you on how to do that on the method section!
The other great thing with this pasta is that you can pretty much substitute chorizo with anything you want. I've made it with bacon and chicken as well, and they both taste good.
Read more →