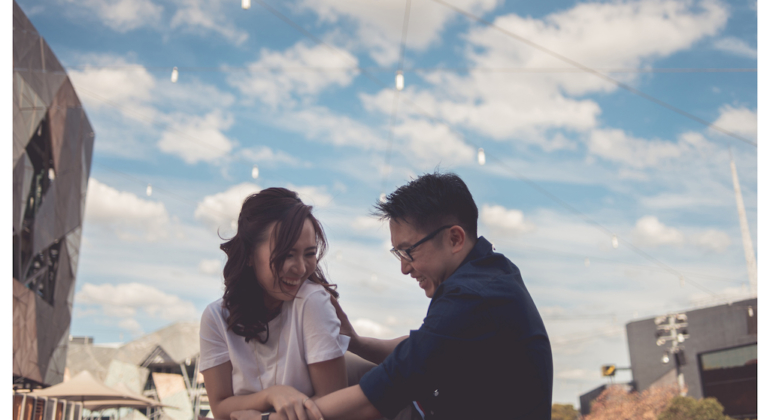 I was watching TV with Tjok—my husband—when he started to annoy me. He nudged me, made funny faces, and asked me questions on unrelated topics.
"Hun," I said to him, "Korean moment."
I was still staring intently at the TV, being in the zone where the super cute, nice Korean guy professed his love to the nice, slightly prideful Korean girl with supet smooth white skin. She previously said she didn't like him that way, but it's a K-drama, of course he persevered. Cue in the emotional soundtrack with the word sarang repeated over and over.
Tjok stood up and pretended that he had a violin and started moving his right hand back and forth.
"Hunny," I gave him a look, "my Korean moment. Why do you annoy me every time I'm having my Korean moment."
"It's too over the top," he said, "too cheesy."
"You're the one who introduces me to K-drama," I said. "Your fault."
"Yah, it's good," he sat on the sofa again. "Just too cheesy sometimes I can't stand it."
"Doesn't mean you need to ruin my Korean moment."
Read more →