1. Setting up reminders on the 19th of every month while pretending to borrow my iPhone. It says, "I thank God for you, though you need to wash your face every night!" Right. Noted.
2. Picking me up halfway across town after my barista course because it was late and my feet were swollen.
3. Lending me his shoulder to sleep on during one and a half hour ferry ride from Batam to Singapore. I'm pretty sure he couldn't feel his left shoulder for ten minutes after that.
4. Playing with soft toys even when it substracts his masculinity, just because he knows I like the way he does that.
5. Hugging me from behind when I was walking in front of him.
6. Bringing whatever I'm holding at hand just because he is being the gentleman – even when he told me to be an independent woman.
7. Taking lots of self pics, on my demand!
8. Telling me that my hair is good when it's clearly my bad hair day, and that I'm still pretty although I've gained 5 kgs.
9. Subtly hinting me to exercise. (It's a borderline sweet, actually).
10. Him accompanying me to every store I want to enter, every exhibition I want to visit, every tourist-attraction place I want to go.
11. When eating out at the food court, he always lets me sit down and buys food for the two of us. (If you know me, I am the laziest to order at food courts and bring back the trays).
12. Opening the car door, restaurant door, fill-in-the-blanks door.
13. Writing to me (occasionally) about his aspirations, his day, his feelings, his take on our relationship, on his journal that I've given years ago and not even quarter-full.
14. Drawing random stuffs for me (occasionally), usually include two people, a tree (is there a significant symbolism of a tree?), and a scenery. Common theme? Longing. Yes, longing. Ah, the tale of two people separated by distance…
15. Trying to go home early every night to have daily Facetime with me. With his workload and Singapore's kiasu culture, I believe it's not easily done.
16. Lending me his jacket (which actually looks like my size). Well, isn't it every girl's dream to wear that oversized jacket and…
17. Practicing the art of half + half = full. That is, we go to a restaurant, we choose different food menu, we eat them halfway, and swap.
18. Printing three of our photos together, and another three of my photos, put them in small frames, and hang them on his bedroom wall.
19. Knowing how to hug me or hold my hand, exactly the way I want it, after I've given a little hint.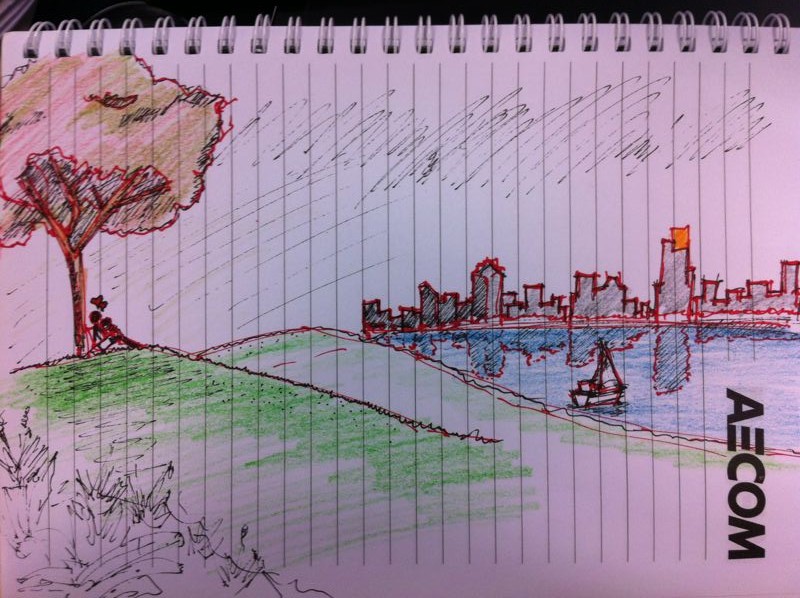 Image by TJ Aminoto