IT'S SEPTEMBER, and I'm now officially one year away from my own wedding.
After getting engaged in March and securing the venue of the Melbourne wedding, both my partner (or should I say fiancée?) and I were taking a break. We haven't done anything wedding-related since May, but now that I'm back home in Jakarta, probably we should pick up the pace.
Yes, I'm back in Jakarta. With frequent travels to Singapore and Melbourne, of course, but back in Jakarta. At least until Chinese New Year.
So for the past week, I've been researching on vendors in Jakarta. We do have another dinner celebration here, and we haven't really done anything for this one. I start to stalk vendors on Instagram, asking for their price list and packages.
Here's something that I've known for a long, long time: Wedding is expensive.
And since there's an unhealthy obsessive-compulsive disorder virus that's infecting all brides-to-be—regardless of their original personality—here's something else I know about wedding: It's impossible to get perfect deal.
Being the last-born of three daughters, I've helped in the planning of both of my sisters' weddings. I've went to their meetings, took note of vendors' level of friendliness, and threw in a comment or two on which vendor to choose. Thus, unlike most brides-to-be, I do have a bit of previous experience in planning a wedding.
So in that sense, I guess I'm lucky.
But helping others (my sisters) in their wedding celebrations is different than planning for your own.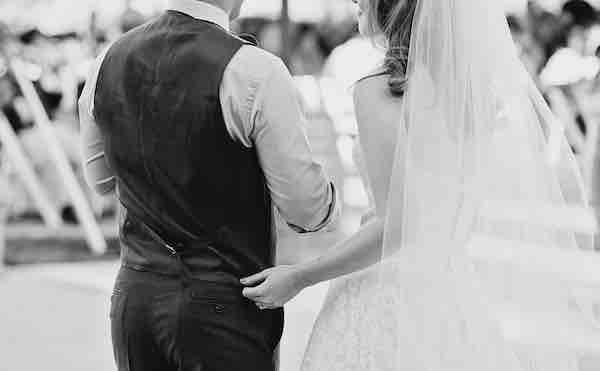 SO HERE'S the big question: When should you stop searching for more vendors?
In this age of #FOMO, I fear missing out on the best deals, on having the right photographers to capture my 'special day'—which doesn't feel like it at the moment, trust me—who will do a better job at a cheaper price.
I fear missing out on the best venues who offer better food with even better price—who knows there are still unchartered places I have no idea about lurking just one Google search away.
I fear missing out on the right make-up artists who 'get me'. Should I spend more on a well-known make-up artist, or should I pay less and save money instead? What if I don't like my own make up on my wedding day?
Plus, I'm having a wedding blog fatigue. All the pictures look pretty and in the age where options are virtually limitless, I'm lost.
The wedding mantra of every blog and website and vendor also does not help: It only happens once in your lifetime, so make it special and magical. Don't forget to add personal touch. What's different about you and your partner? Find it, cherish it, and don't be afraid to showcase it on your wedding.
The more I scroll through those photos, the more I realise that they are all the same. Different colours, but the same. Different dress shapes, but the same. Different themes, but the same.
So here's the next big question: What is a wedding?
It's a celebration—a happy occasion that we share with our friends and family. It's a spiritual moment where a couple shares their vows in front of God, and their friends and families.
A wedding does not need the perfect vendors to be perfect—it already is.
Hence, provided with limitless options, I'll try to find vendors who tick a certain checklist. First is the budget; second is the philosophy. I'm trying to get vendors who believe in storytelling. …And who will do it at a reasonable price.
And I'll settle. Yes, I'll do my research. I'll compare the pros and cons.
But hopefully I'll remember that finding the best deals with the best quality is great, but making a real life choice is even better.
Ah, that's always been the hardest part, isn't it?
Photo is used with Creative Commons Zero license.