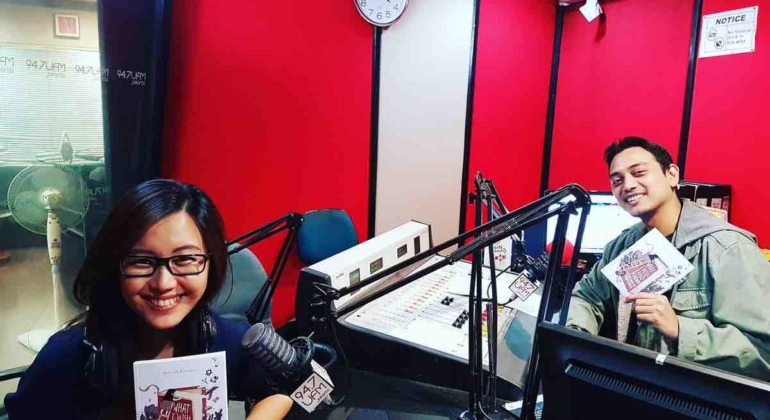 I've always dreamed of being published, yes, but I haven't had the chance to dream of being on air.
Nevertheless, the opportunity came along for me to talk about my book on UFM 947 radio, a Jakarta-based radio for mothers (yes, their target market is 25 to 35-year-old women, most of them moms), and I had so much fun talking on it.
Honestly, I prepared next to zero. I have no idea who the host would be, what questions would be asked, nor the tone of the talkshow. Since I knew nothing, I decided it would be better to just do nothing. I jotted down some points I'd like to talk about, then I went to sleep.
But when I walked into that studio the next day I realised that I didn't need to prepare a thing, as the radio host has masterfully prepared the segment to be as smooth sailing as possible. If you listen to the talk, you'll realise how much effort he has put into researching this book—he literally read the book from cover to cover, picked the juiciest bits to talk with me about, created a storyline for the 60-minute segment that covered everything, and was able to make me at ease throughout the talk.
Really, I couldn't have asked for a better host.
Read more →