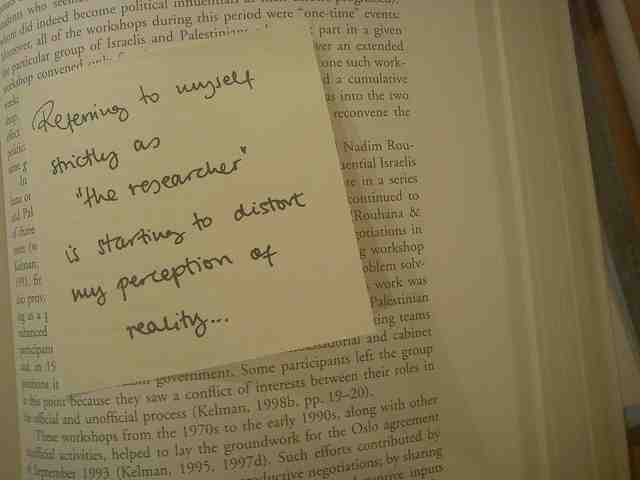 Before anyone gets any fancy idea, I just want to state that no, I'm not doing a PhD. That said, I'm contemplating whether to do a minor thesis for the second half of my Master's degree.
The reason is simple: I've run out of good subjects to do. And between doing a subject that I know I will hate and being in my pyjamas while researching all day long, I think the latter does sound better.
Oh, I'm also attributing this insane idea to my job. Working in a research department where almost all my colleagues are doing PhD does something funny to my poor brain.
So for the rest of my Master's degree, I can choose to do a minor thesis component where I need to write 12k words of research report. The thesis coordinator did email me and said not to underestimate the workload, as some of the previous students did. I guess it is going to be hard work, but I really do hope not that hard.
The pros of doing the thesis: awesome resume, working from home, working in pyjamas, more useful skills in comparison to other subjects presented.
The cons of doing thesis: hardwork, hardwork, hardwork. I may actually underestimate how hard doing this can be.
So. What do you think? Do you have any wisdom to impart me before I go with this option? (Because looking at how things are going, I definitely consider this a better option.)
Oh, my research field will be somewhat about blogging, publishing, communications and stuff. If you have any super interesting topic, please let me know too.
Comments would be much appreciated.
Photo by Caroline Bach, Creative Commons