By now, you'd have probably heard the news: I am married. Tjokro and I tied the knot in a simple, intimate ceremony in Melbourne last weekend, and the day was just magical. I don't just say that because I'm biased (wait, maybe I am), but it really was a blessed day.
I am yet to find time to sit down and tell you all the crazy stories about preparing two weddings and a marriage, (believe me, this is going to be my next book), but over the past few weeks I did write a few bits and pieces on my Instagram account.
This post is a compilation of those stories in leading to the wedding. And since I am no longer obligated to keep our prewedding photos a secret (not that I ever did), here they are.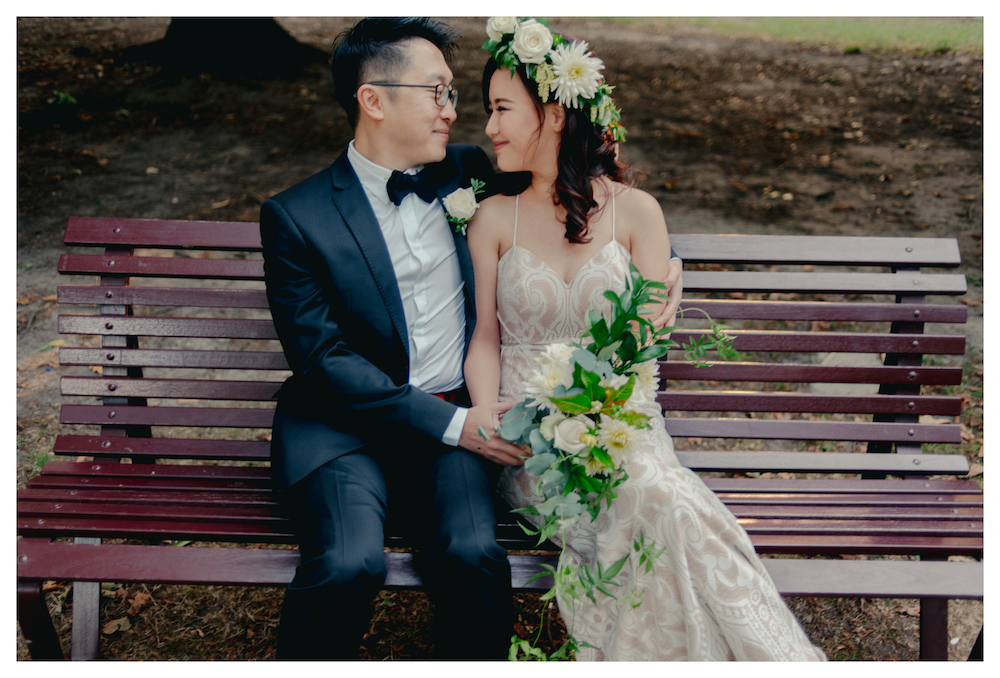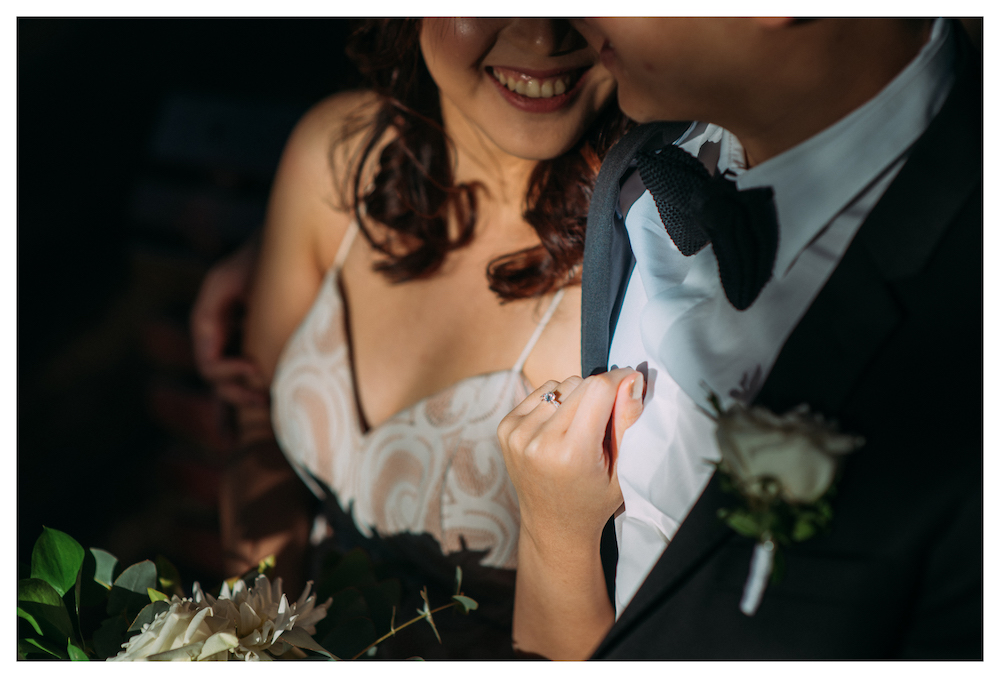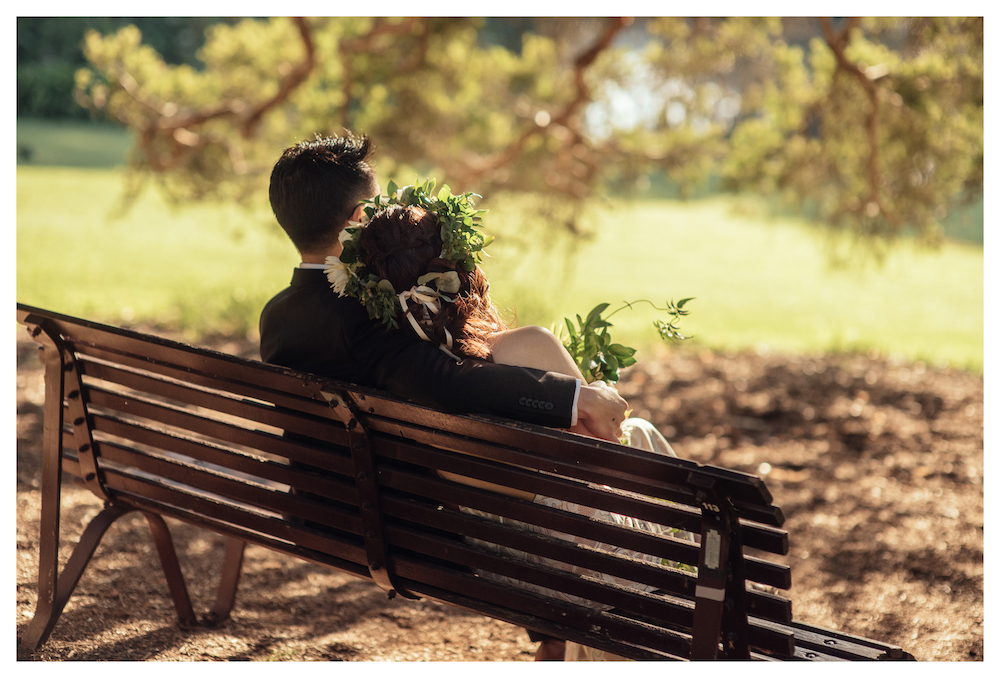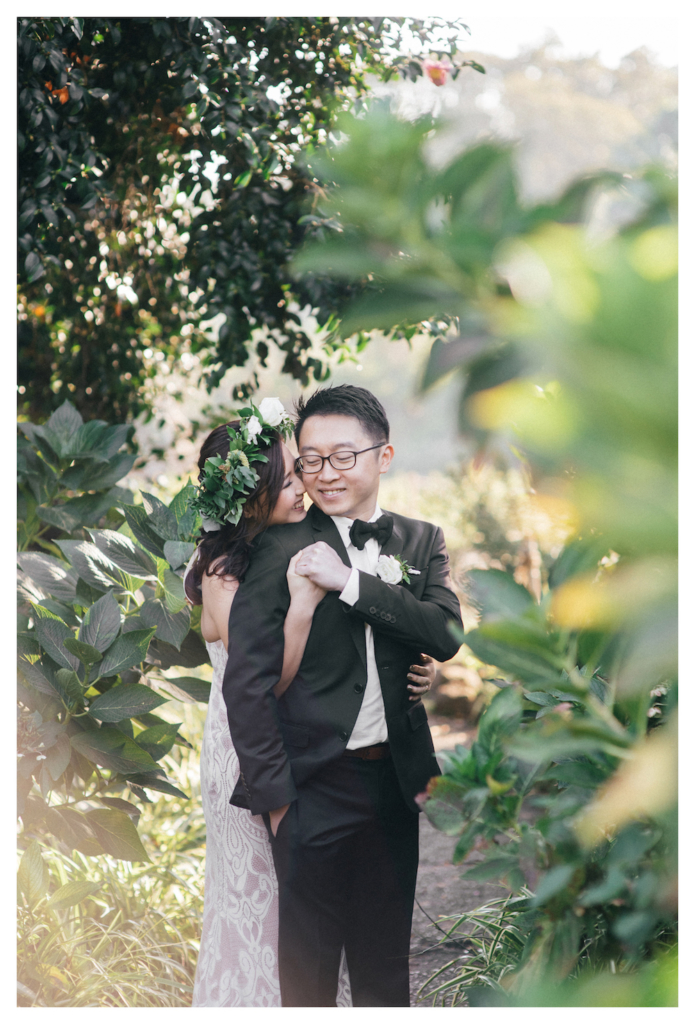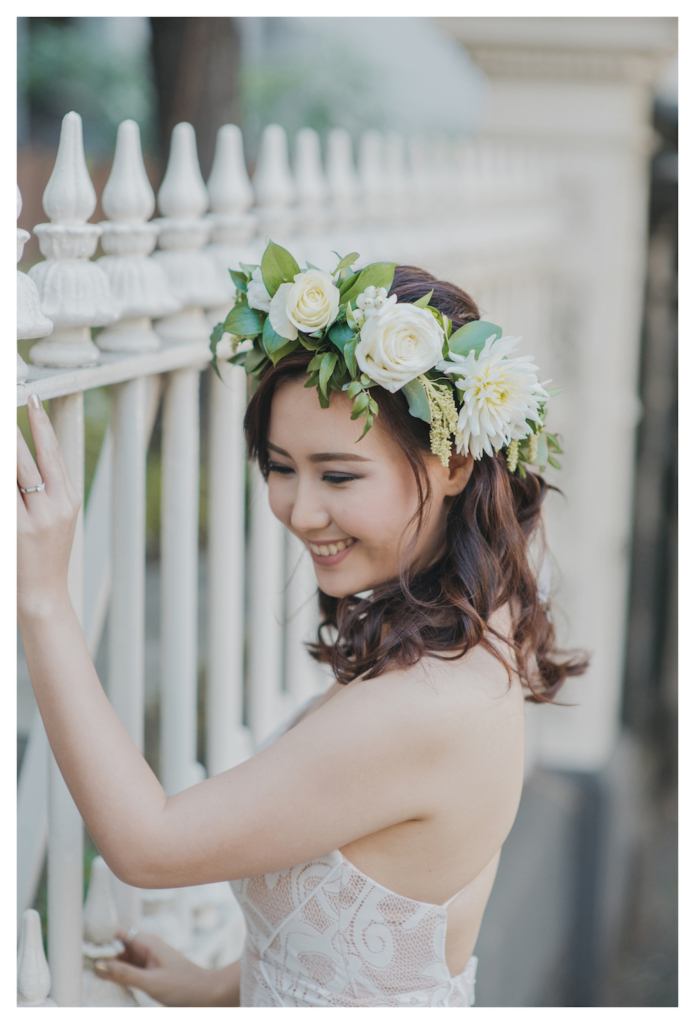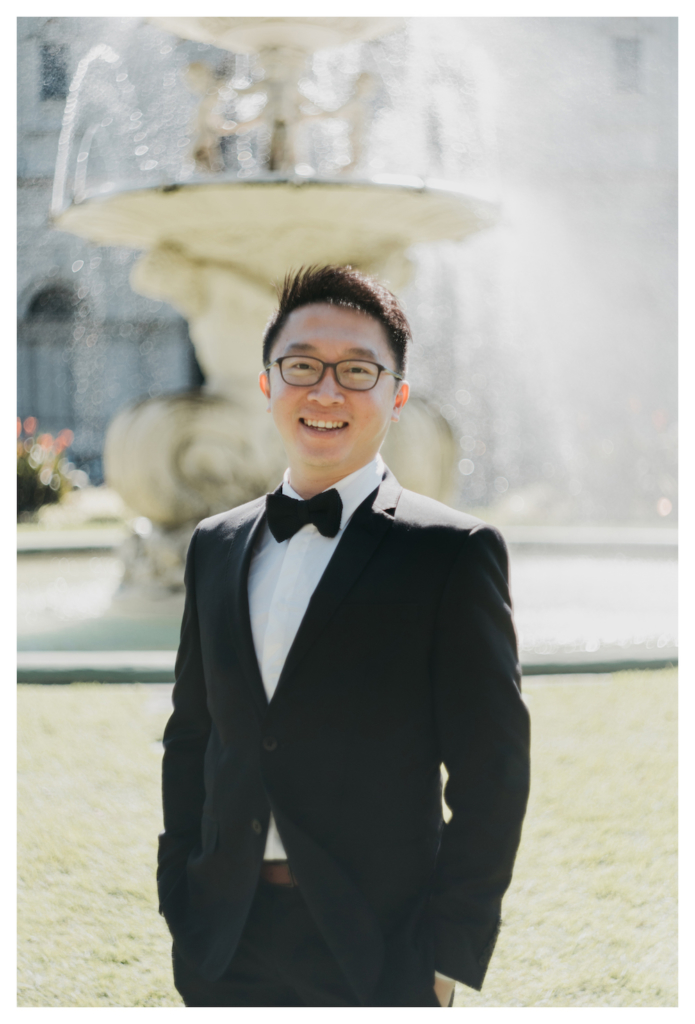 My darling, have you noticed? It's six weeks away.
I know, you've waited for this day for so long. Twenty-nine years to meet me, then, as of now: six years, four months, and ten days. And counting. "That's your fault," I used to say. "For falling in love with me." You would laugh, then told me that you knew exactly how Jacob felt, waiting for Rachel.
"But you'd rather wait to be with me, right?" I teased, waiting for your rebuttal. "Of course," you said, kissing my forehead. Of course.
Good answer, my darling. And ah, we're almost there.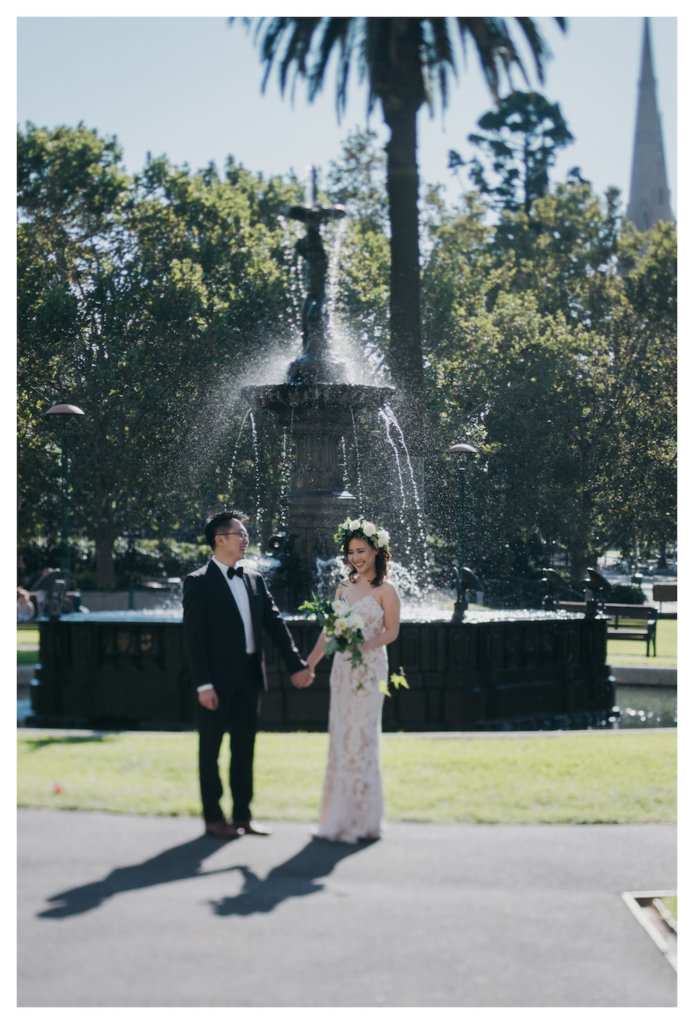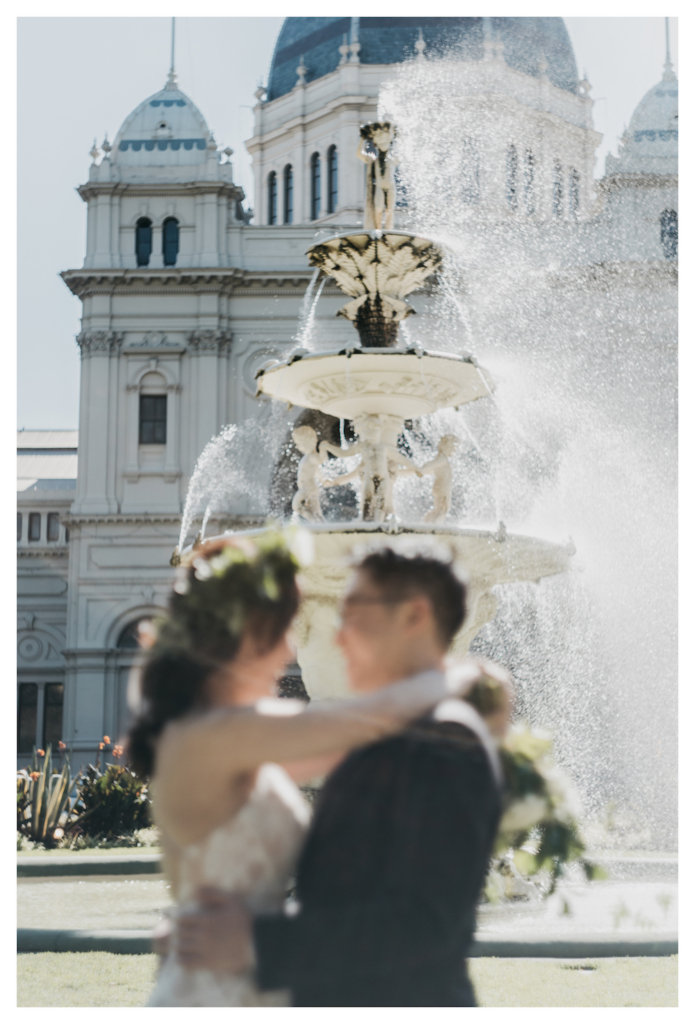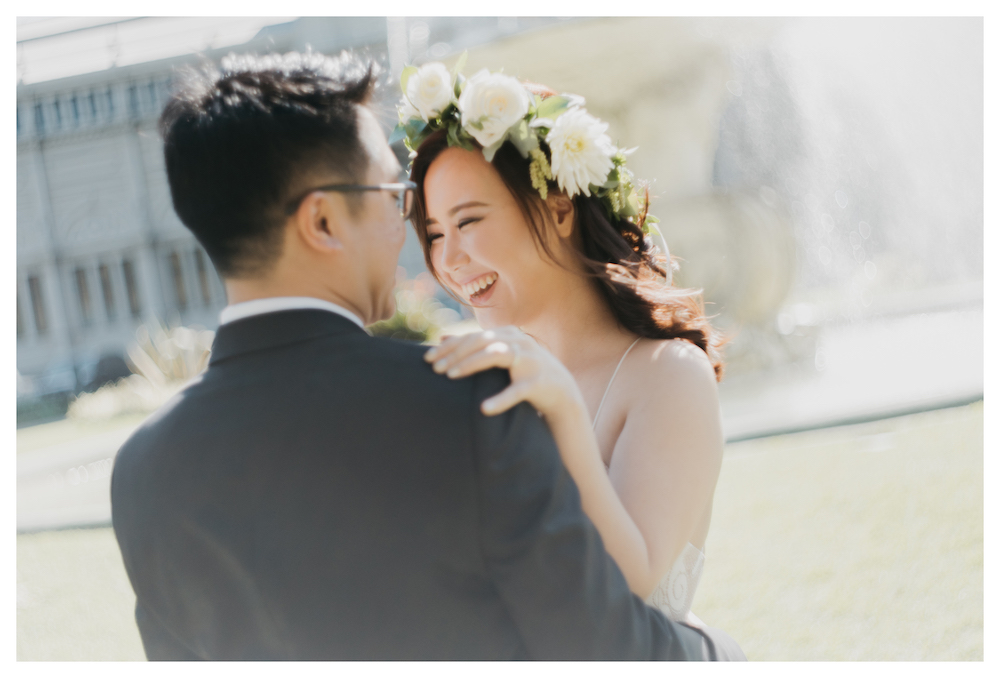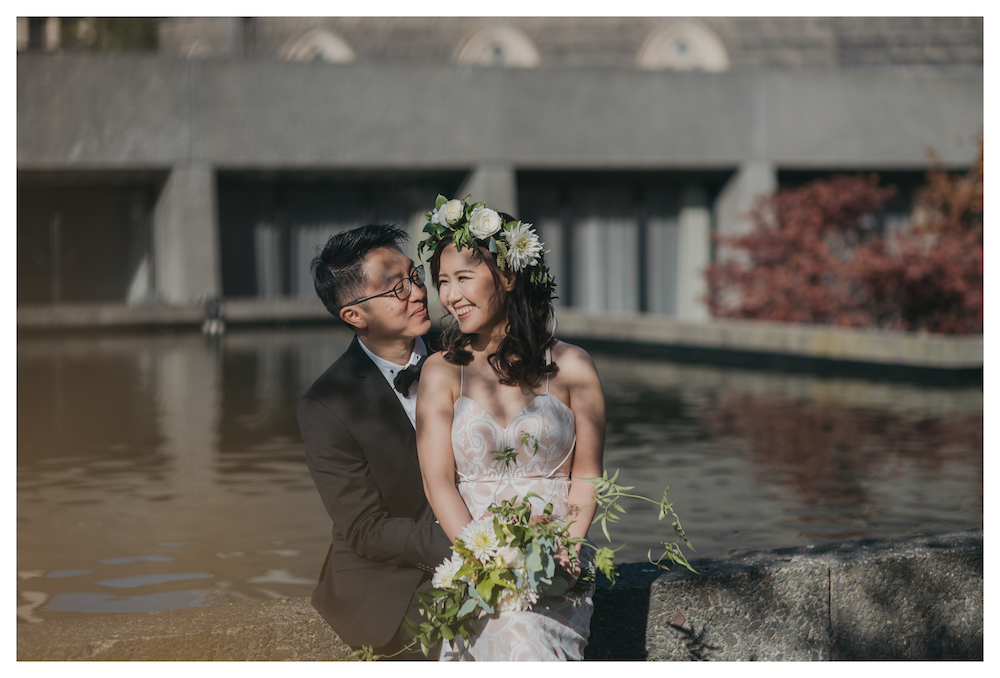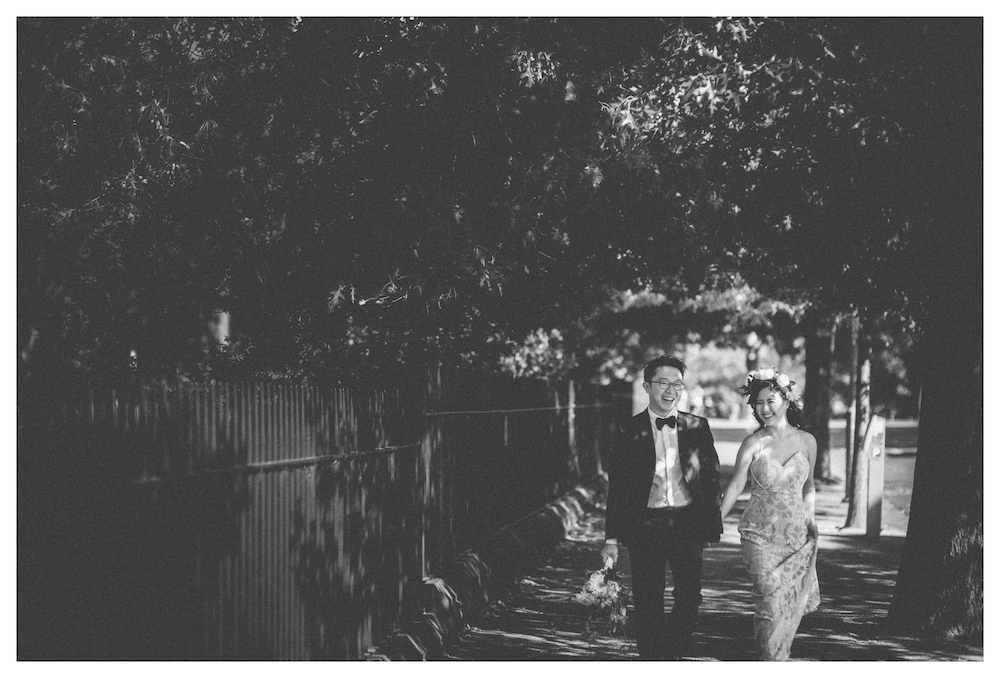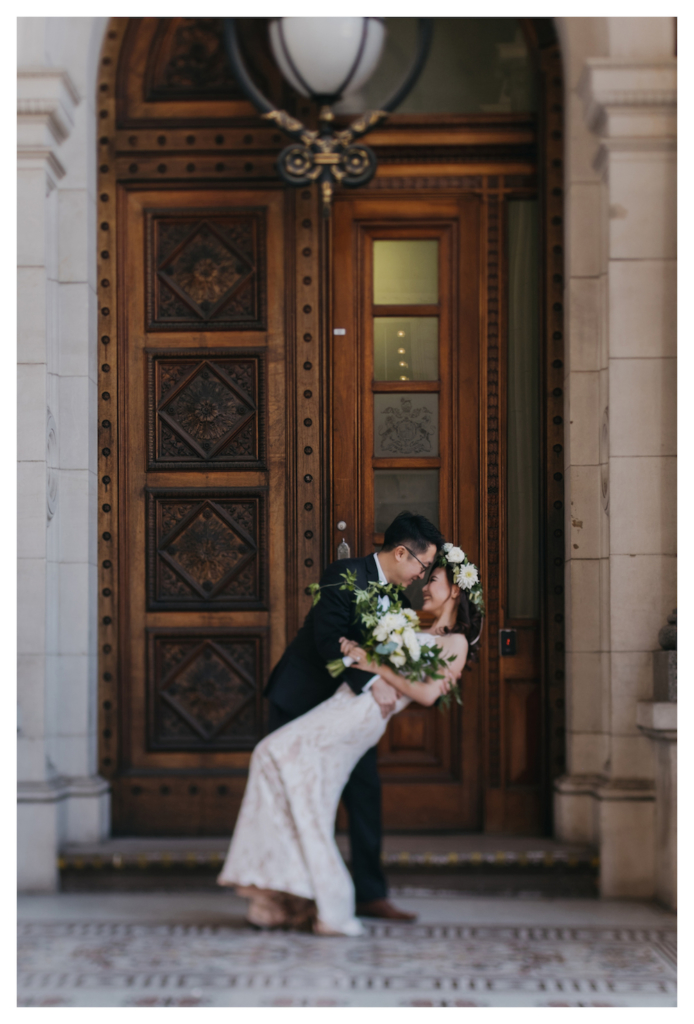 My darling, have you noticed? It's 30 days away.
I know, we haven't laughed like we did in this picture for weeks. Every call was filled with questions on the rundown, flower colours, seating list, and a dozen more wedding-related questions. I snap more easily (and more frequently) at you, while you tried your best in answering whether to have folded napkin or napkin ring after an exhausting day at work.
It's tiring, I know, I feel it too. All the bridal magazines say that starting the sixth week mark, every bride would need to find her inner peace and not let the planning stress gets to her. I didn't believe it at first. Now I do.
Some married friends told me that I should enjoy this season. "You would miss this," they said. I told you, and you laughed. Probably we will do miss this. But now, well, we're lucky to get a good night sleep. "Have I become a bridezilla?" I asked you the other day. You smiled and said I haven't, that I'm still a normal bride-to-be who just needs a break.
Then you asked whether there was anything you could do to help.
Ah, you know the key to my heart, my darling. I guess what I really want is you to listen too all my stories (and rants). We're almost there.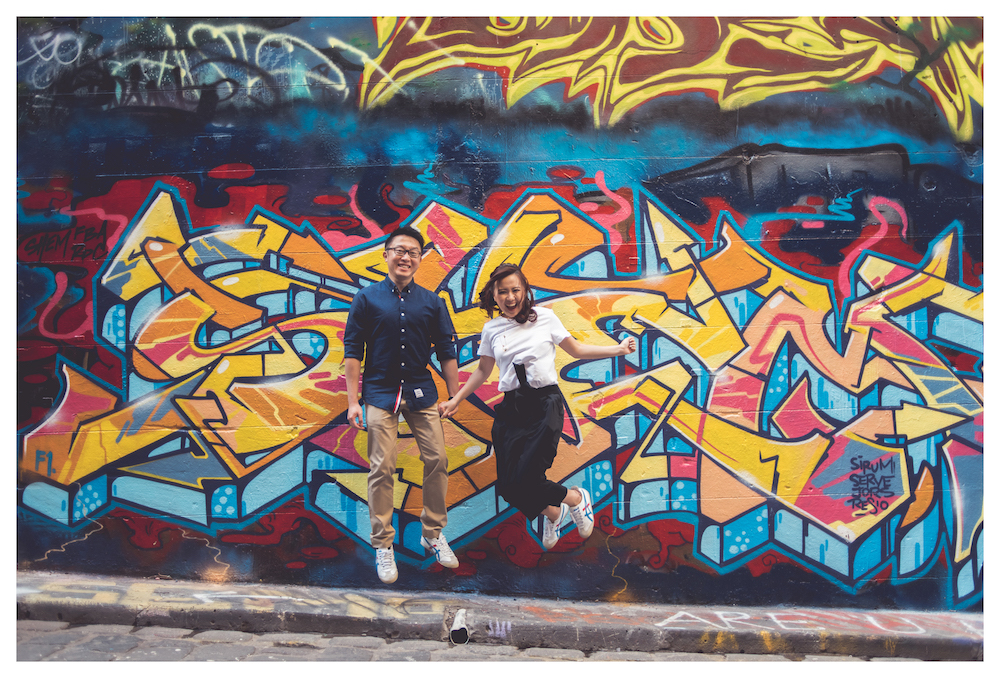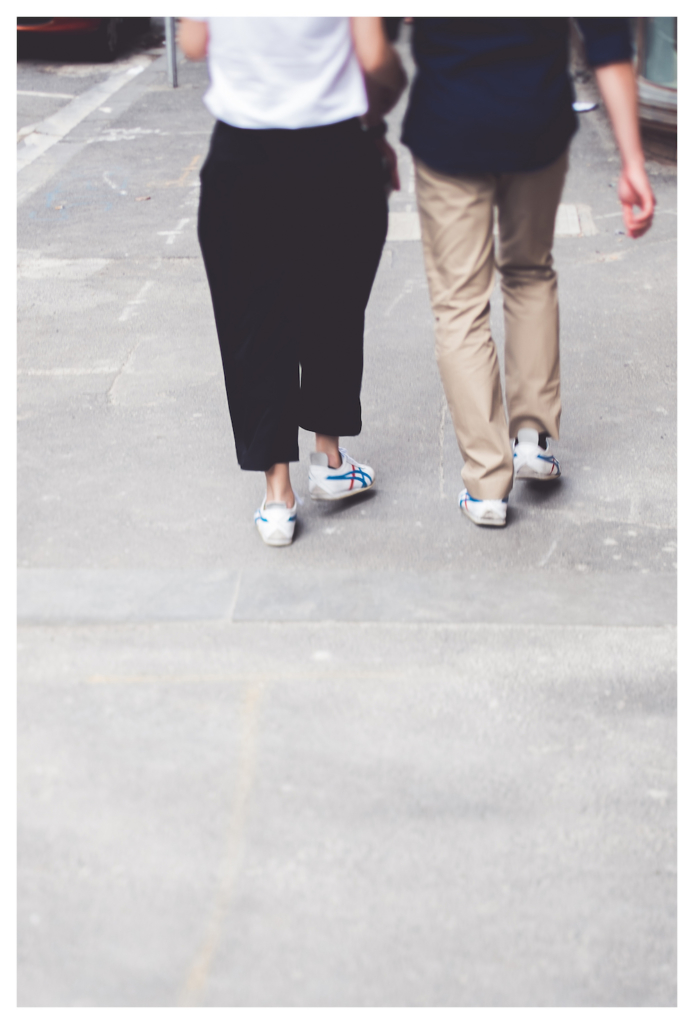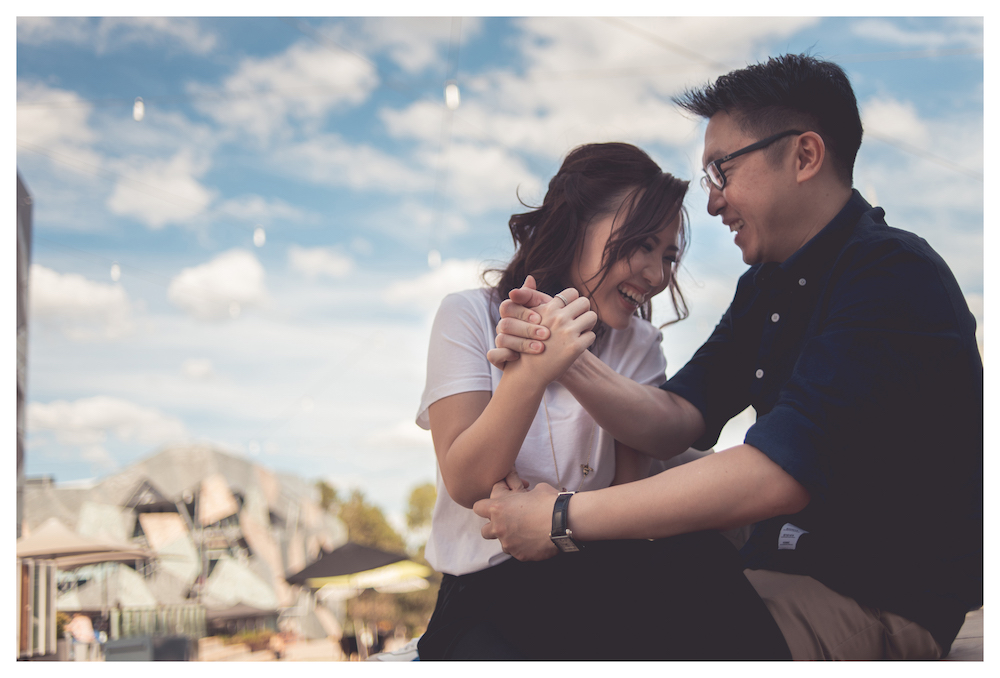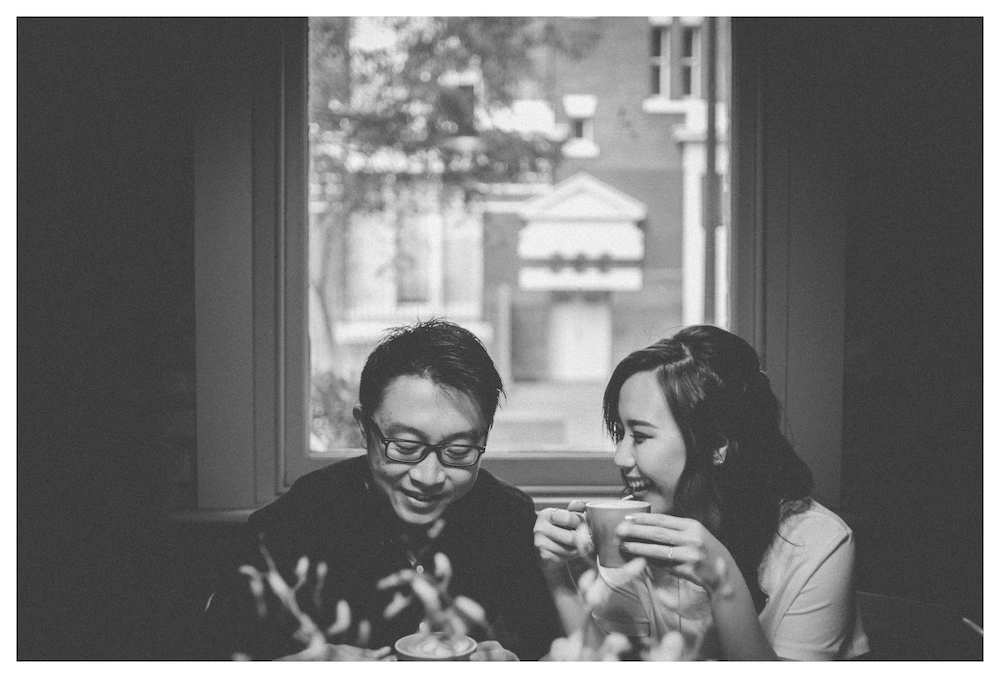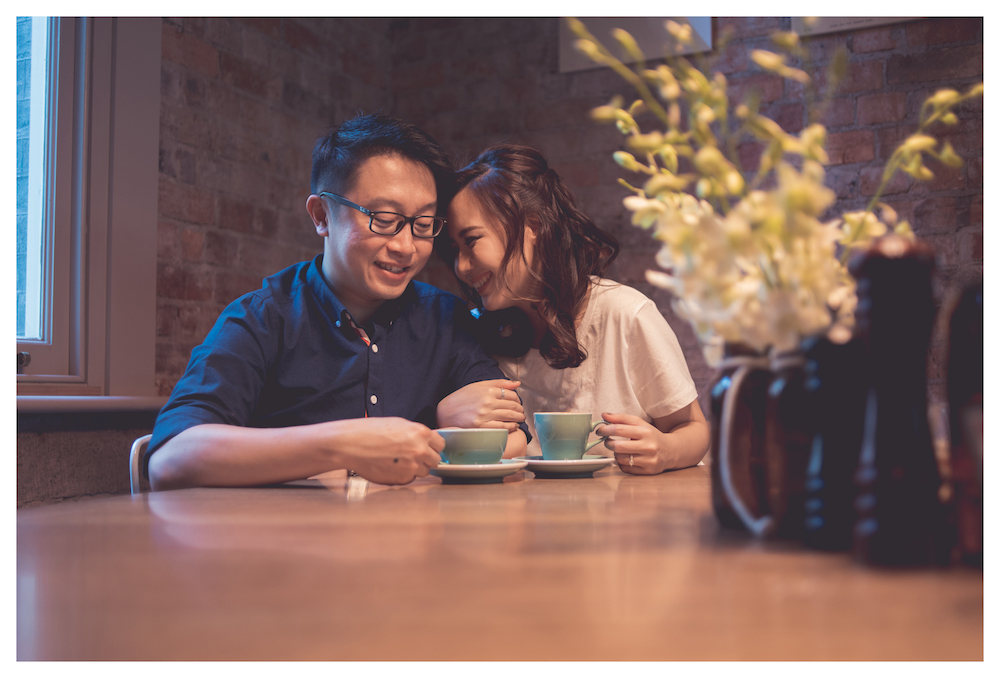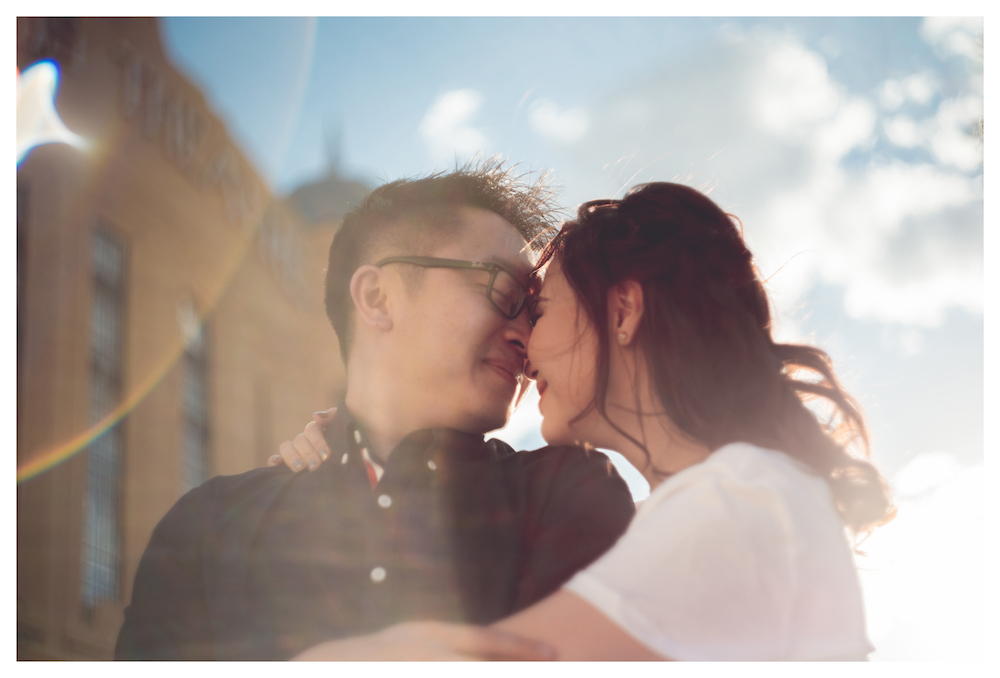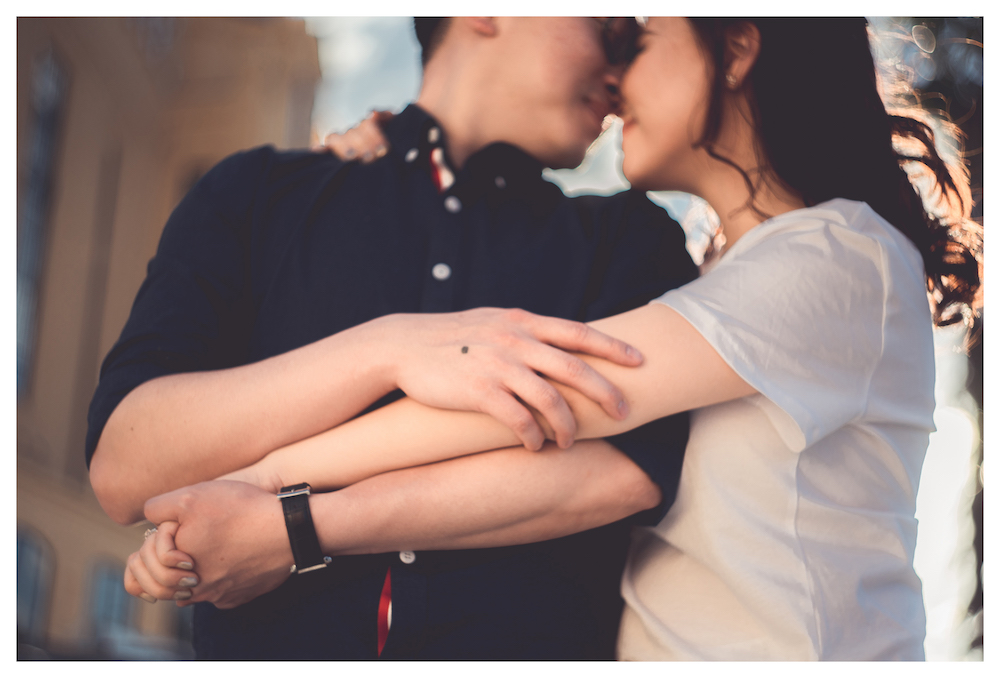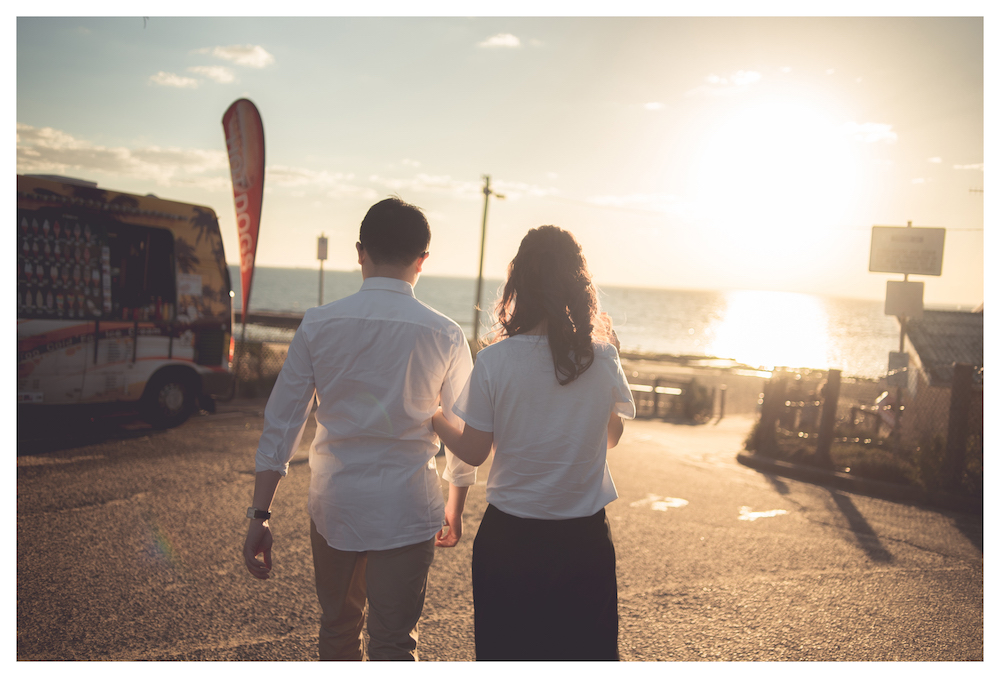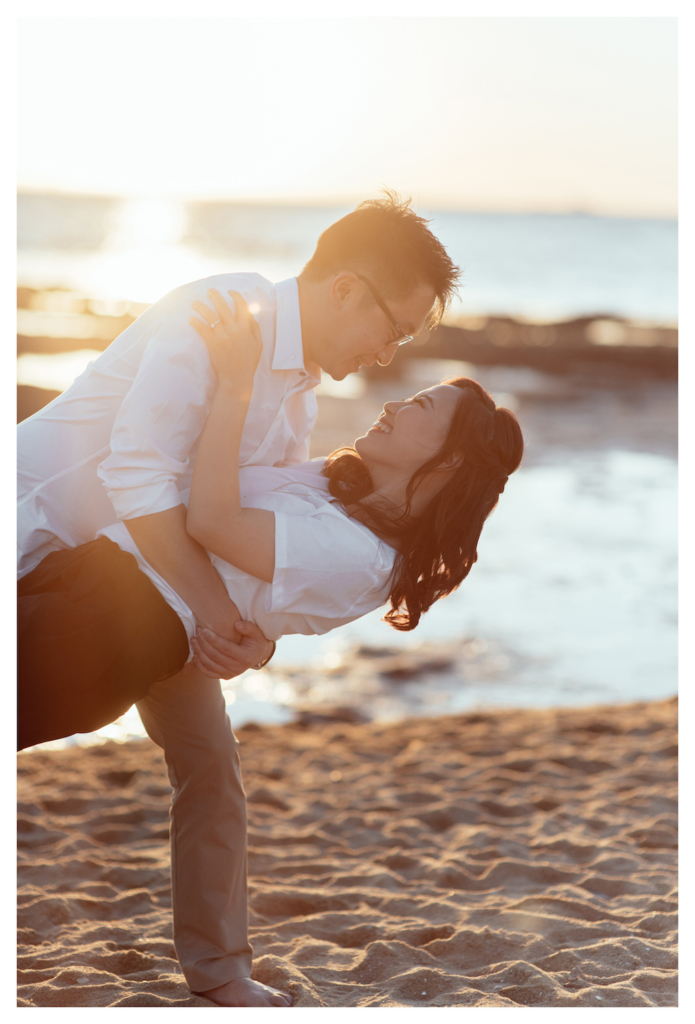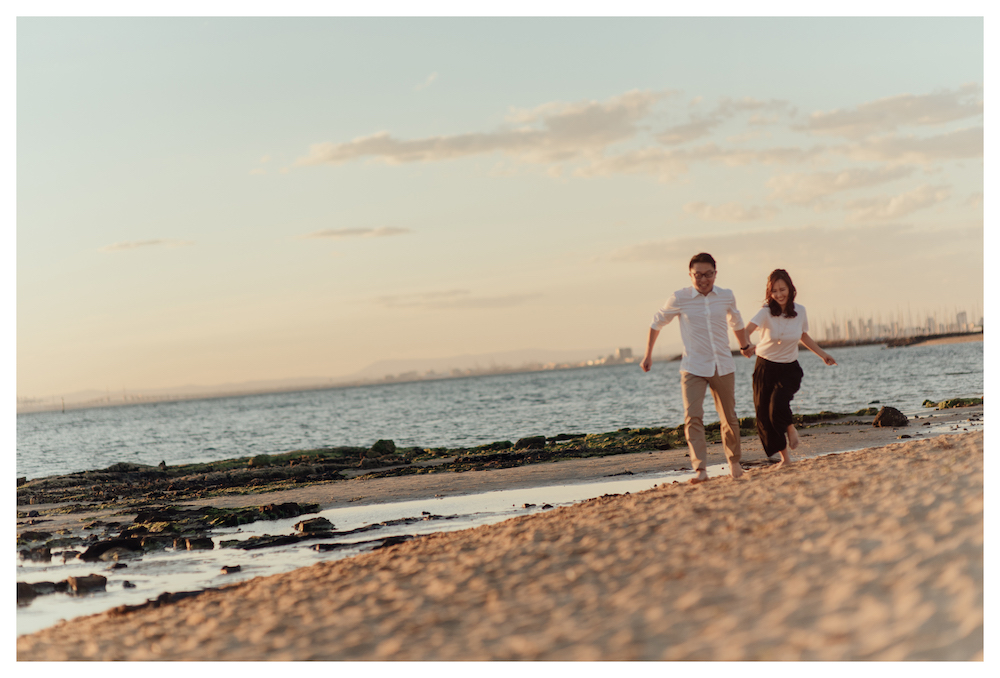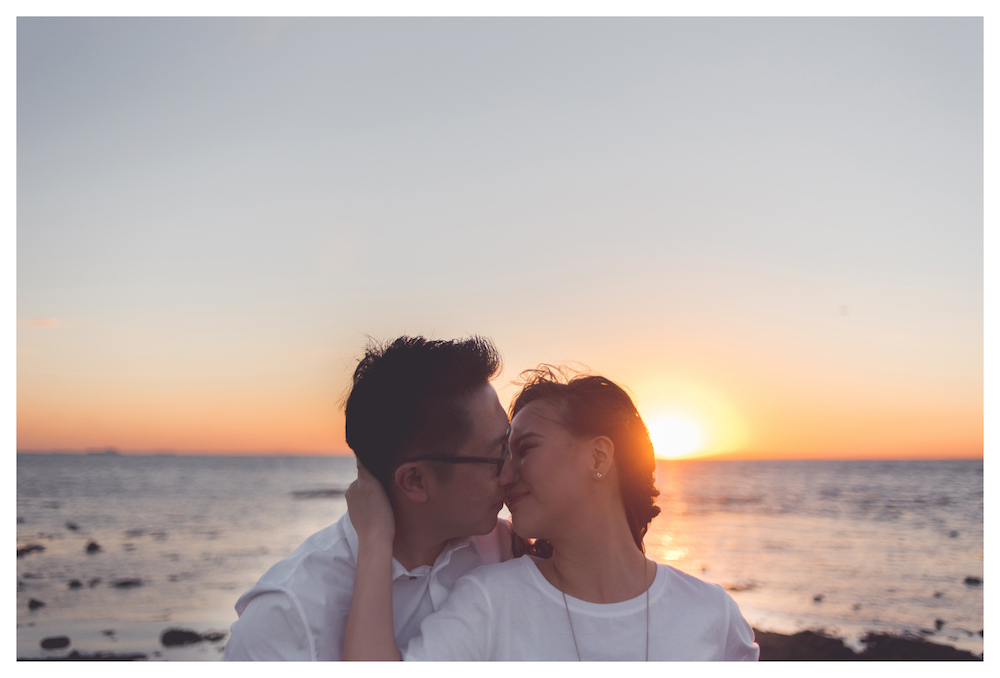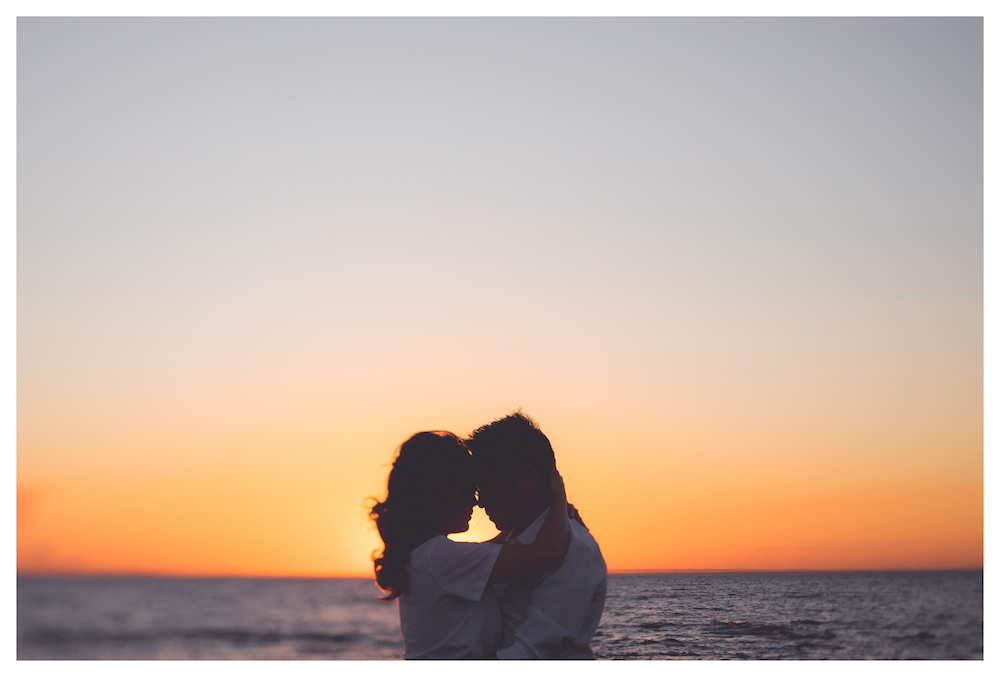 My darling, have you noticed? It's been exactly six years since you first put a ring on my finger.
Yes, six years. I'm not talking about the sparkly engagement ring – it's about the less sparkly one sitting on my right index finger. Six years ago, you surprised me by pulling out a small purple box from the glove compartment.
I thought it was a necklace, because hey, who gives a ring six months into the relationship? Yet you did.
To this day, I couldn't imagine you going to the jewellery store, asking around for a ring, while trying to guess what my ring size was. And well, you guessed wrongly, as the ring was, and still is, way too big for me. You laughed nervously as you put it on my finger (it kept sliding down, obviously). It was too cute. Later you went to exchange the ring to its smallest size, but the ring was, and still is, too big for me.
But hey, I compromised. I've worn it on my right index finger ever since.
And oh my darling, do you remember? The ring was almost lost once. I was at the supermarket with my sister, and it just slipped off my finger while I was looking at the vegs. I panicked and spent a good fifteen minutes searching for it before I decided to give up. Then I called you while holding back my tears. You were sad, but said it's okay, it's just a ring. I hung up the phone and by some miracle, I actually found the ring like five meters away from where I thought I lost it. I almost burst into tears again, this time of happiness.
You know darling, this ring, while not nearly as expensive as the engagement ring, has such a priceless sentimental value. It represents our beginning, our journey, our long-distance stretches, and basically our everything for the past six (and a half) years. It represents your leap of faith – your hope in our young relationship back then, and what you thought we could become.
And oh my darling, have you noticed? It's three weeks to adding another ring to the mix – the one that would carry our vows.
I pray, my darling, that it'll not be a ring that we put on lightly everyday, but one that reminds us of our love and commitment, for better or for worse, till death do us part.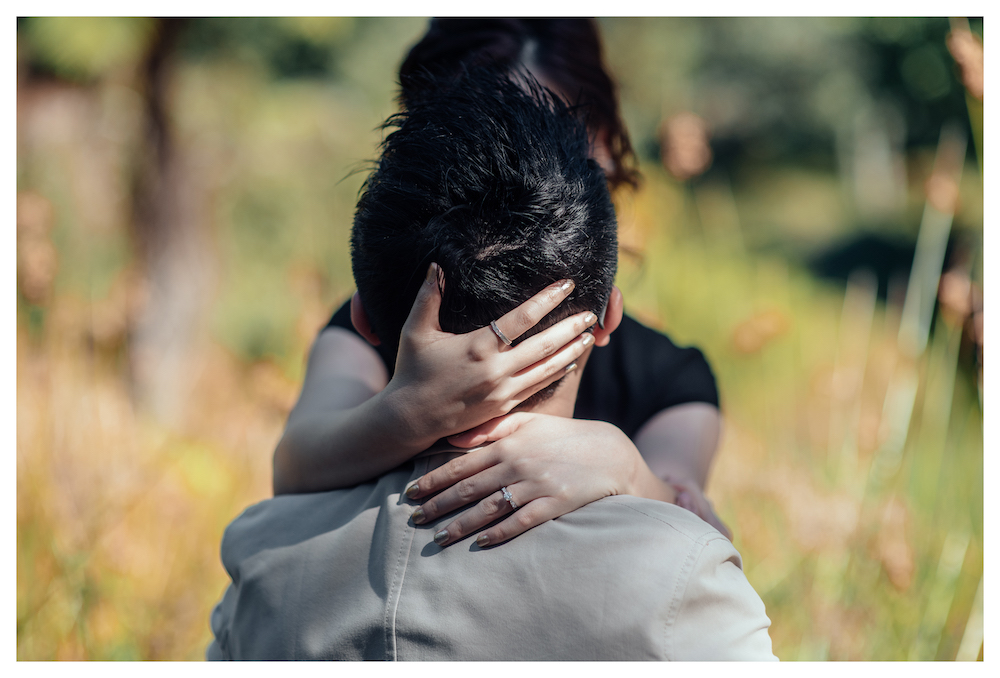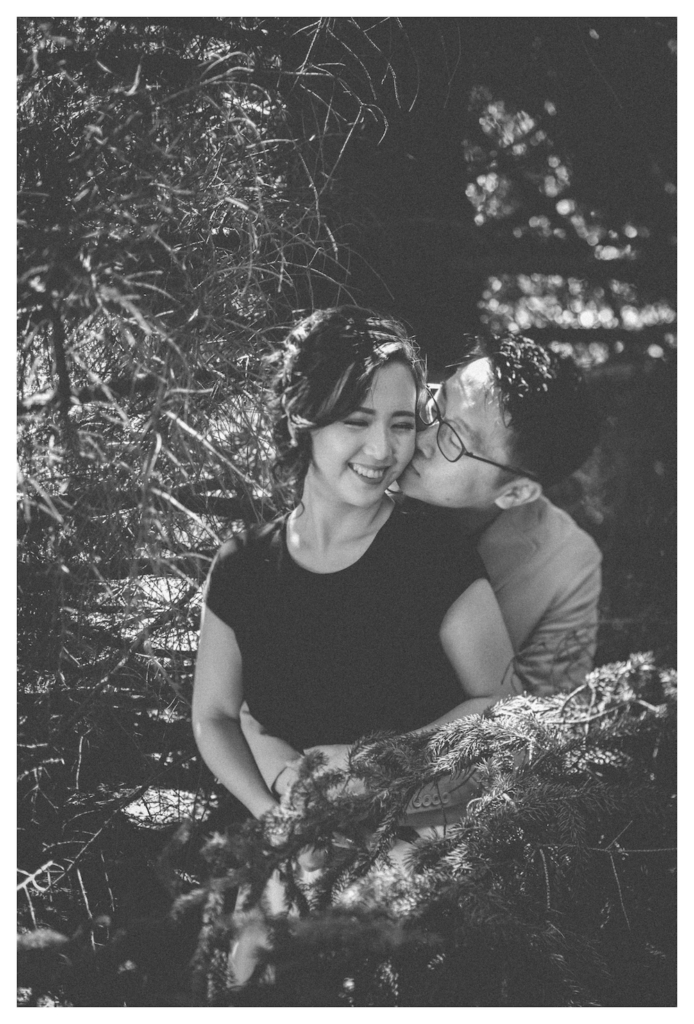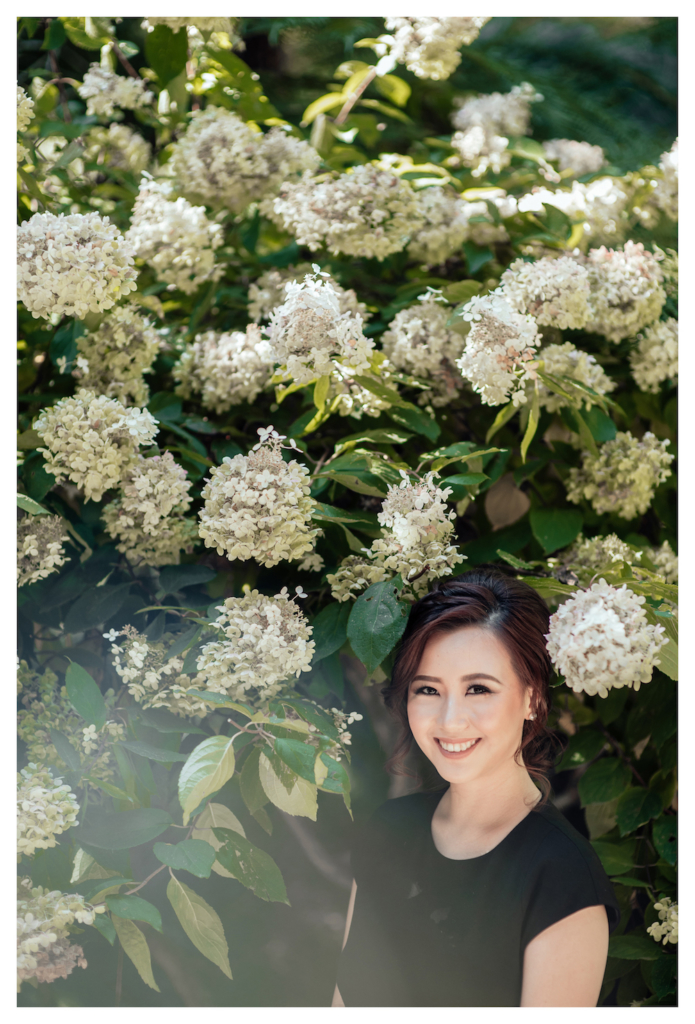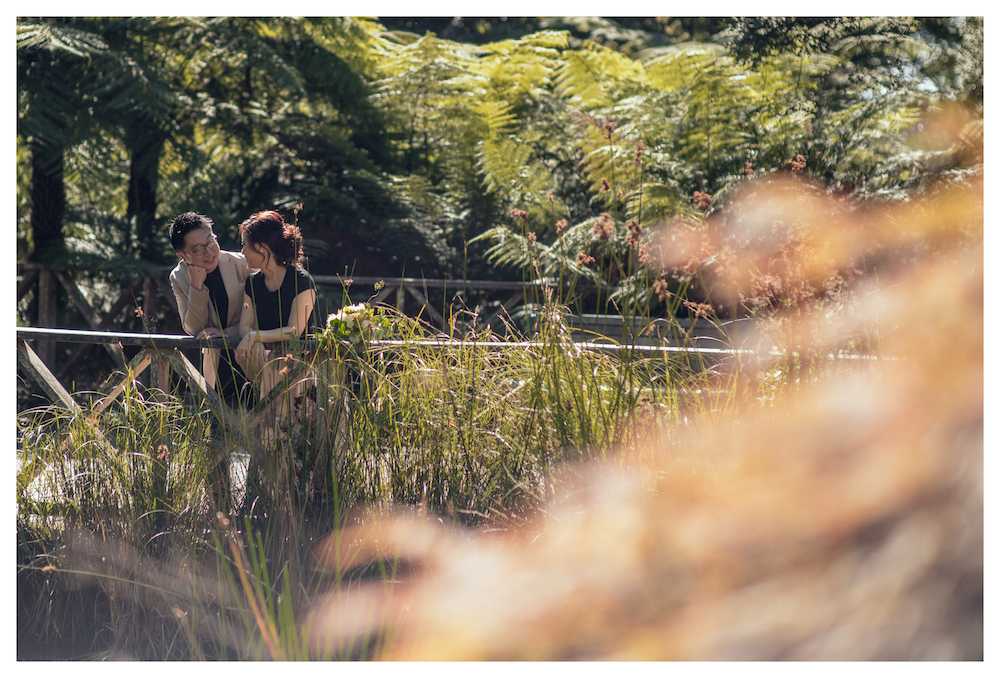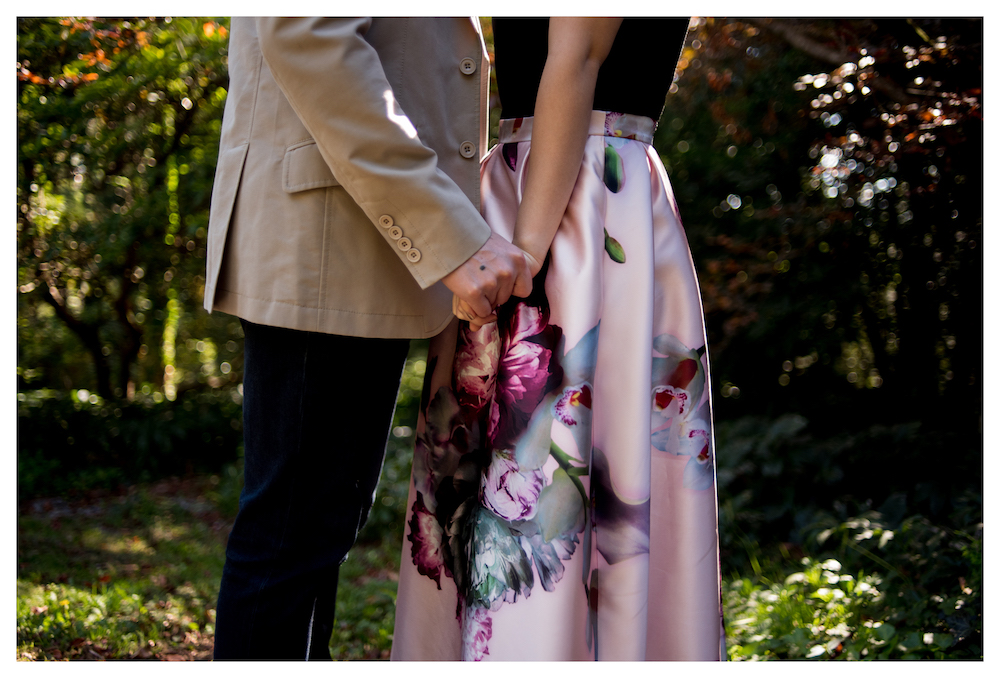 My darling, have you noticed? It's two weeks away.
Two weeks before we get hitched, tie the knot, walk down the aisle.
Two weeks to call you my husband.
Are you nervous, my darling? Not about the wedding – everyone's been reciting the Murphy's law to me recently. "Just close your eyes and know nothing of the day's hiccups," one said. "The most important thing is that you get to say 'I do'," said another.
So I guess everything will be okay in the end. My question is: Are you nervous about the marriage?
They make it look so easy in the movies and books. After a series of obstacles, the man gets the girl and they live happily ever after. The end.
I hope it's that simple, but we both know it's not the case. It'll be a lifetime of discovering, accepting, and understanding each other. A lifetime of forgiving and asking each other what's for dinner – and eating the other's favourite food even when you don't feel like it. A lifetime of holding hands, even when what we really want to do is to turn our backs on each other.
It'll be a lifetime of learning what love really is – because after 6.5 years of dating, we probably know merely thirty per cent of it.
Then throw mortgage, kids, and career into the mix. Marriage is hard work, they say. I believe it's true.
In the next two weeks, your path will lead straight to me. The road ahead will not be easy – I can foresee what some of our fights would be about already – but let me borrow what Leonard says in The Big Bang Theory: "Marriage is scary. You're scared, I'm scared. But it doesn't make me not want to do it. It makes me want to hold your hand while we do it."
Ah, one step closer, my darling. One step closer.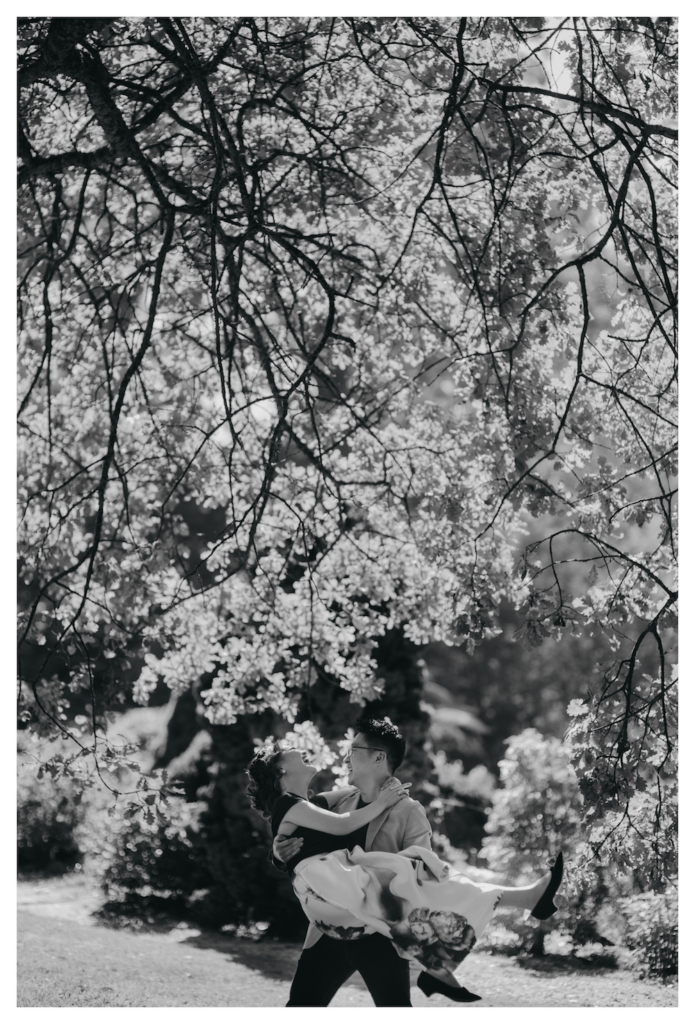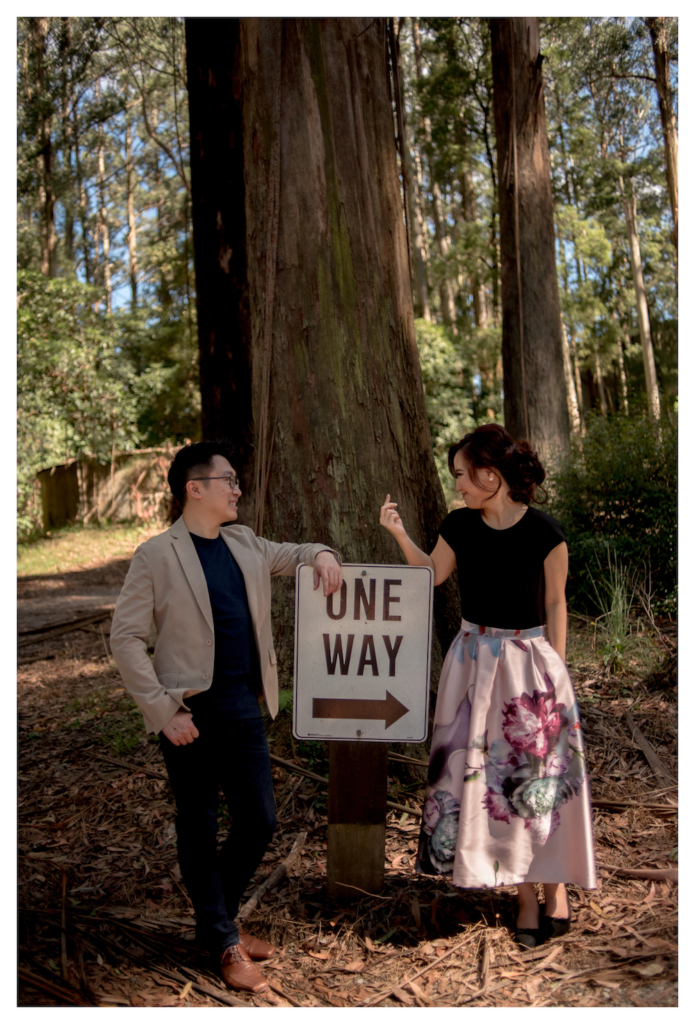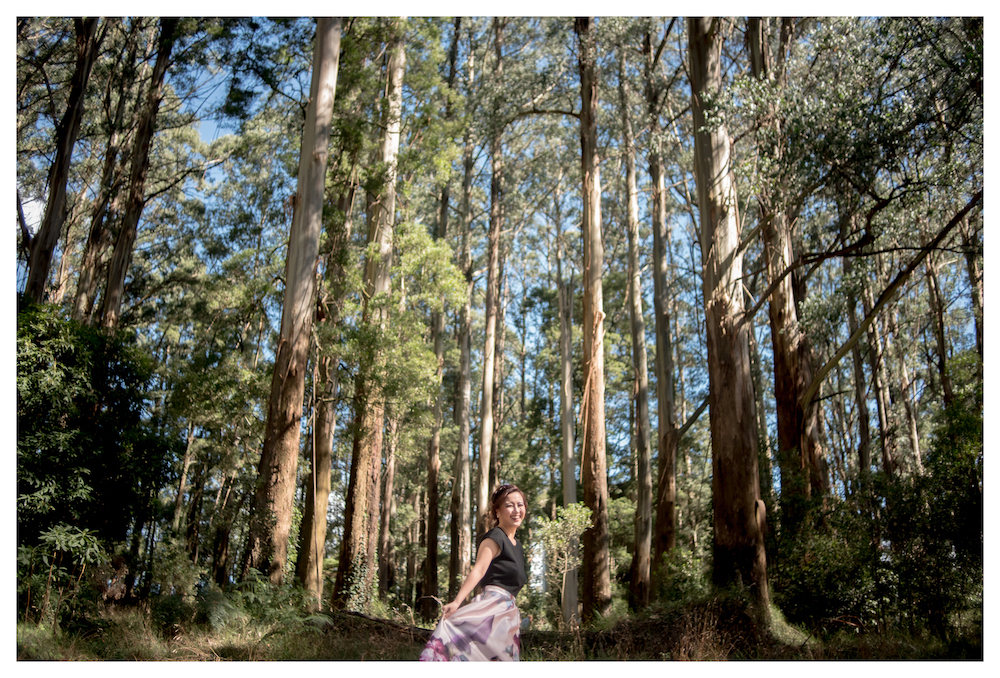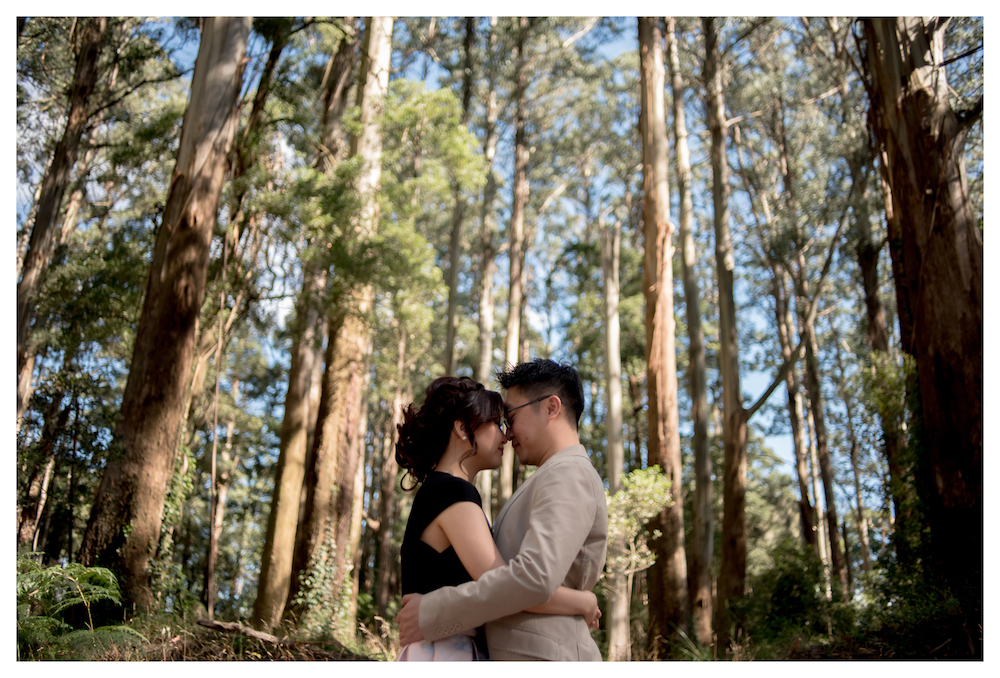 My darling, have you noticed? It's one week away.
It's one hundred and fifty six hours before the pastor will announce us as husband and wife.
Friends have been asking me how I'm feeling, and honestly, I'm not sure. Yes, I'm excited. Yes, I'm ecstatic. No, I'm not that stressed – I've been learning to let go because the day's just not going to be perfect. For instance, at the moment the forecast says that it's going to rain next Saturday, and I haven't freaked out at that information. Aren't you proud of me?
And we have faith, right, my darling? It will be blue sky and sunshine. Guaranteed. (Okay folks, we'll really appreciate your prayer for good weather next Saturday.) Ah, it's seven more sleeps before saying "I do"! I know, you're probably already asleep now. You've been constantly juggling work, wedding planning, and a somewhat emotionally demanding fiancè for the past few weeks. Hang in there, my darling. Hang in there. We're really, really close.
So let me say goodnight, my darling. Sleep well. Dream of us, dream of our future together. And I'll be counting
down the days to say this to you, not just through the phone screen, but to say the words to you as you fall asleep.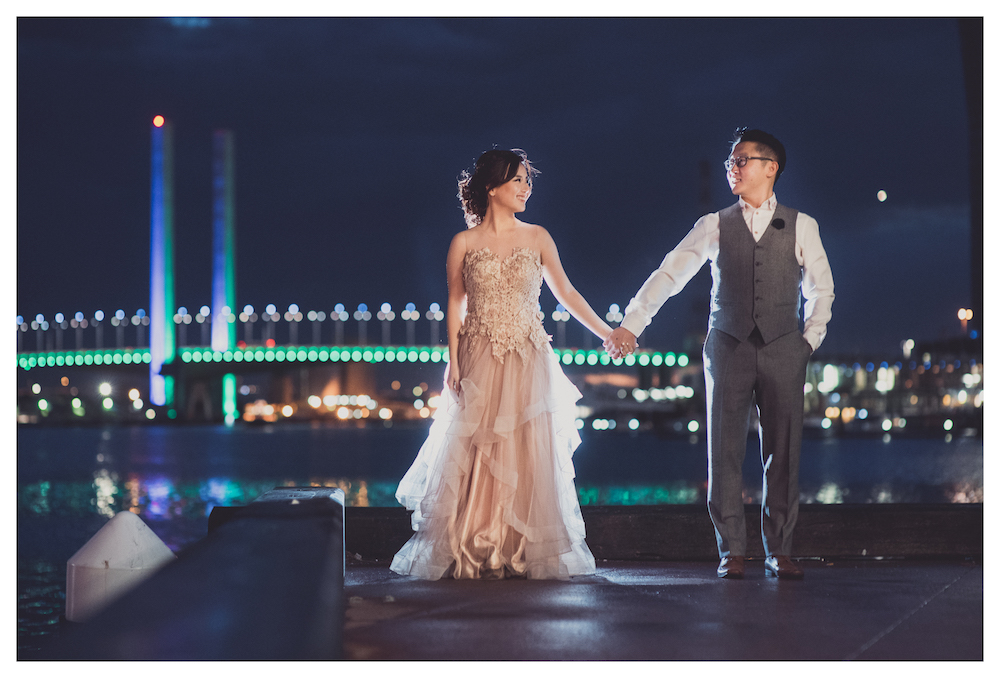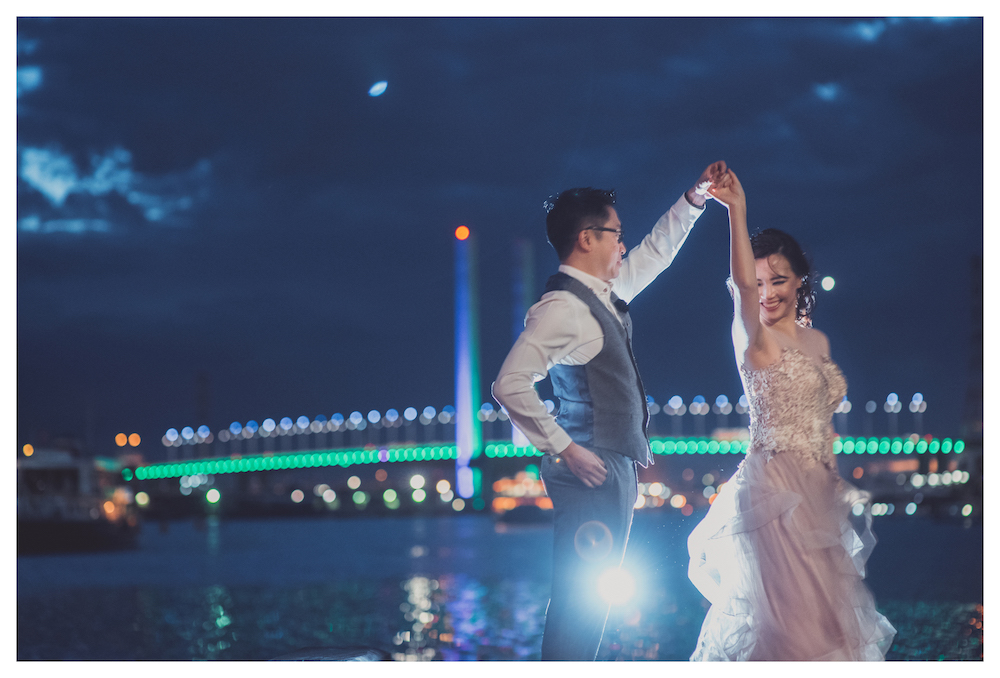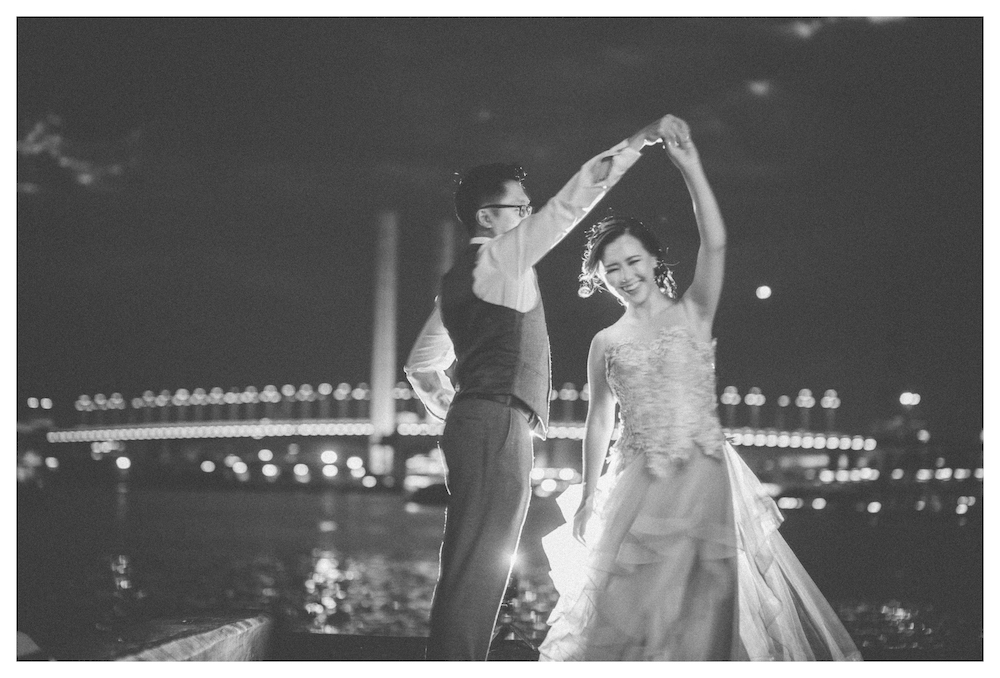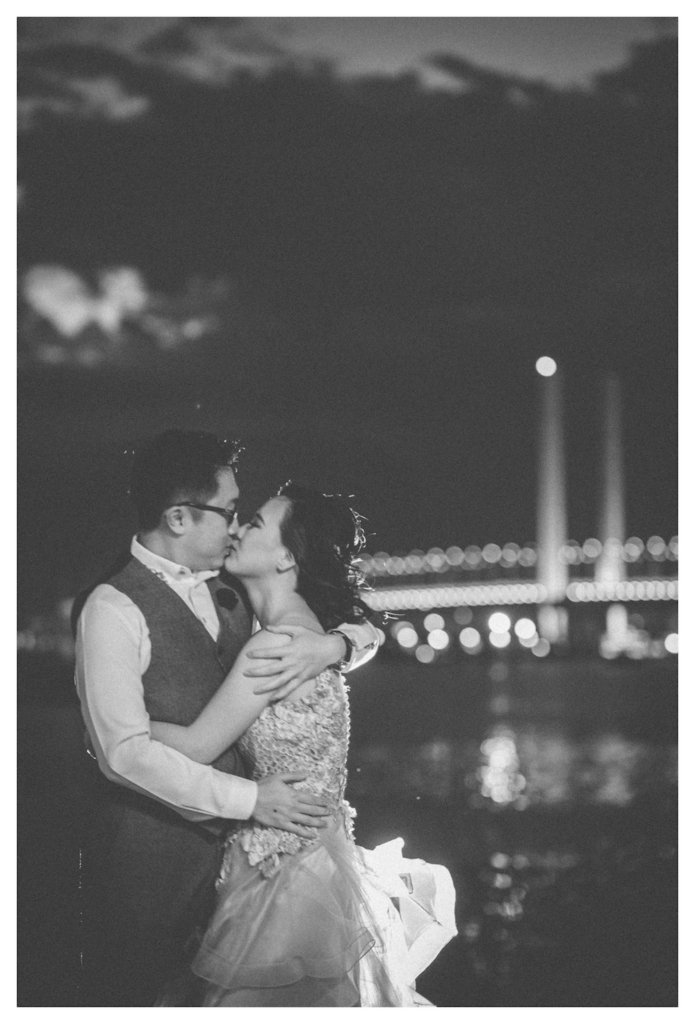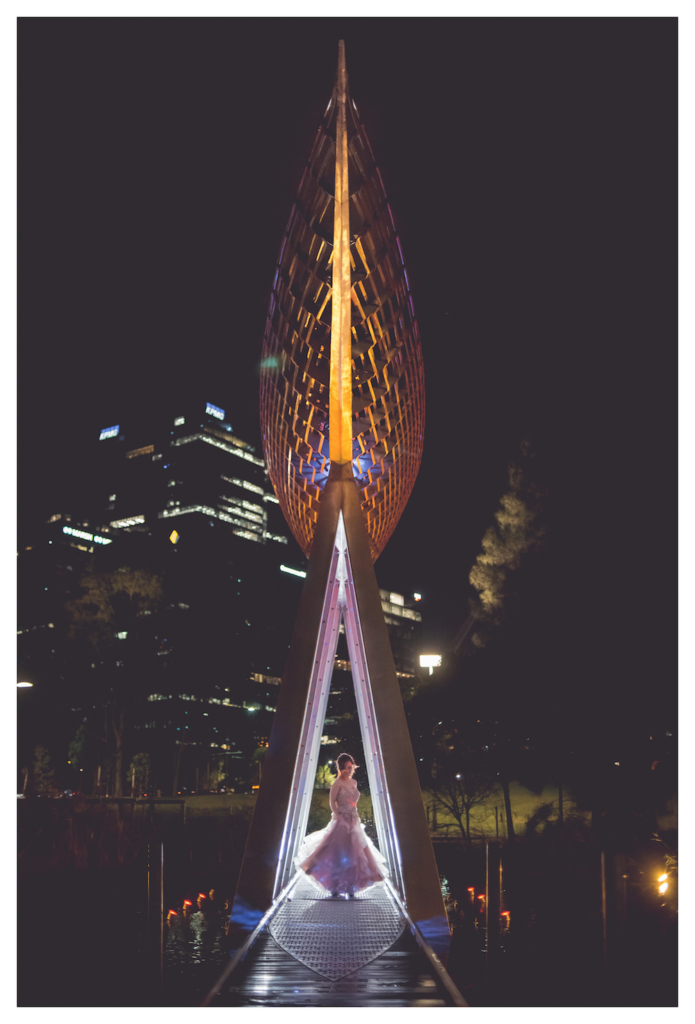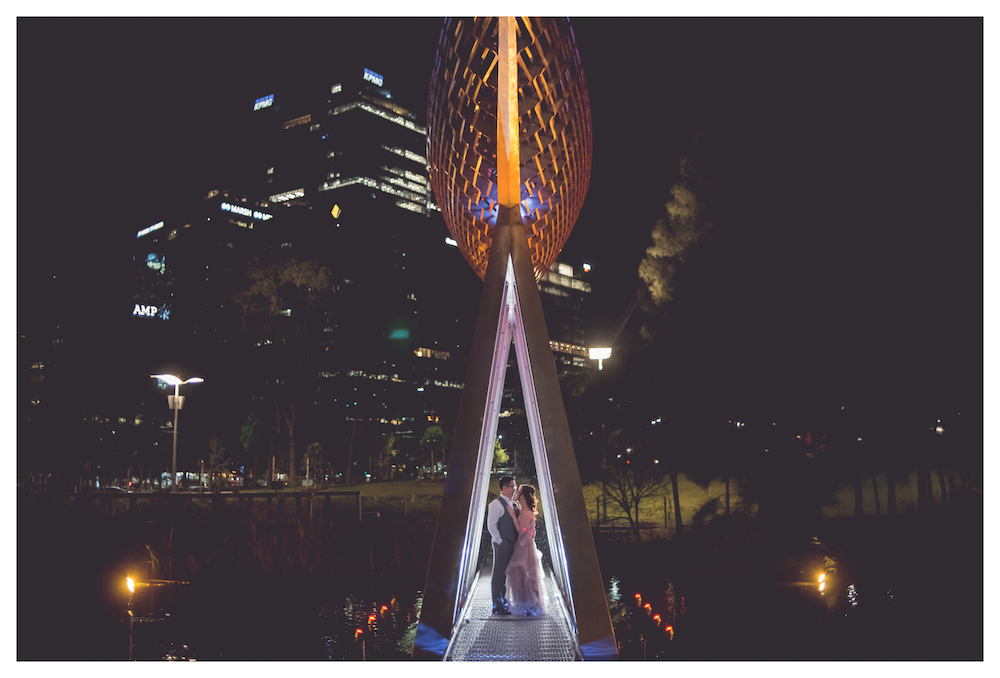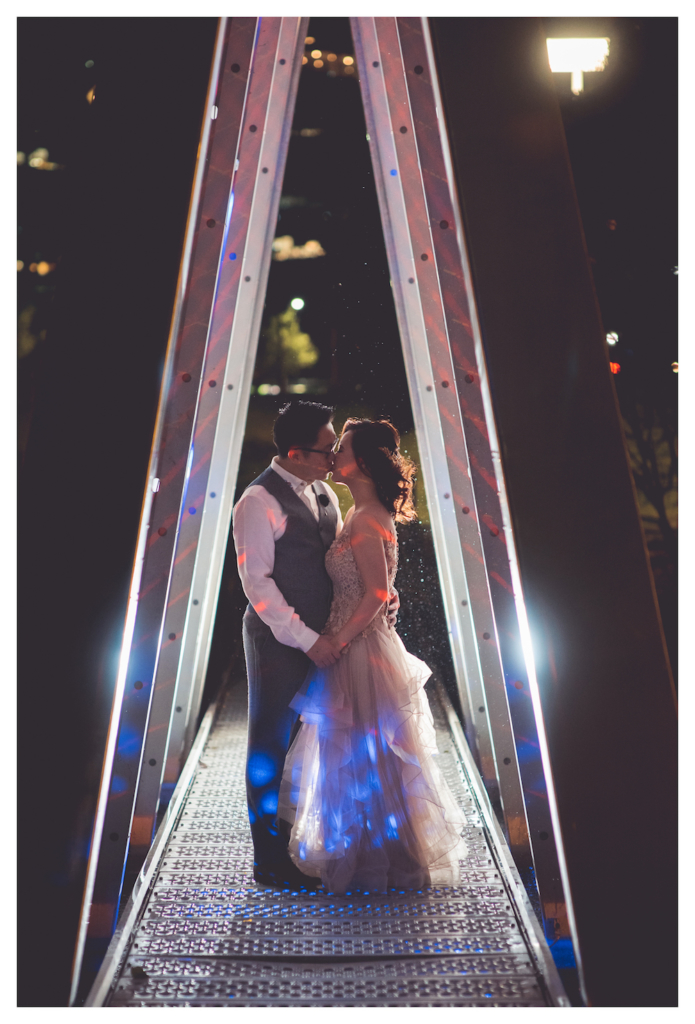 My darling, have you noticed? It's one day more.
One day more.
I hope you'll get a good enough sleep tonight. I hope I will too. But seeing that I'll be waking up at 3 AM, I'm really not sure that I will. Still, I'll try to relax, somehow. I hope you will too.
And whatever happens tomorrow, whatever issue, hiccup, hassle, or problem, remember, my darling, to just enjoy the day. Remember to take a deep breath and smile. Remember to surround ourselves with loved ones.
Remember that what's important is God being there blessing our marriage in front of our closest friends and families.
Remember love.
My darling, it's been a crazy week. Or maybe crazy is an understatement, because so many things happen at the same time. And it will only get crazier (I think). But I'm happy to have you, to be with you, to walk beside you in going through all these. I promise I'll try my best not to cry and ruin my mascara tomorrow, but you know that I'm such a crybaby. Know for sure they will be (mostly) tears of happiness.
One day more, my darling. One day more.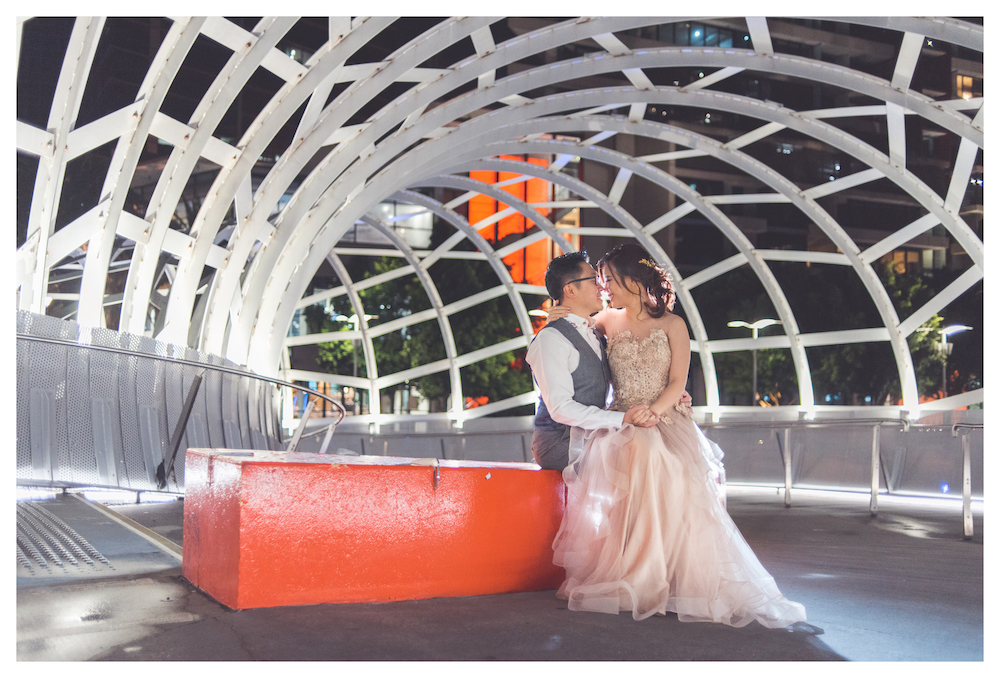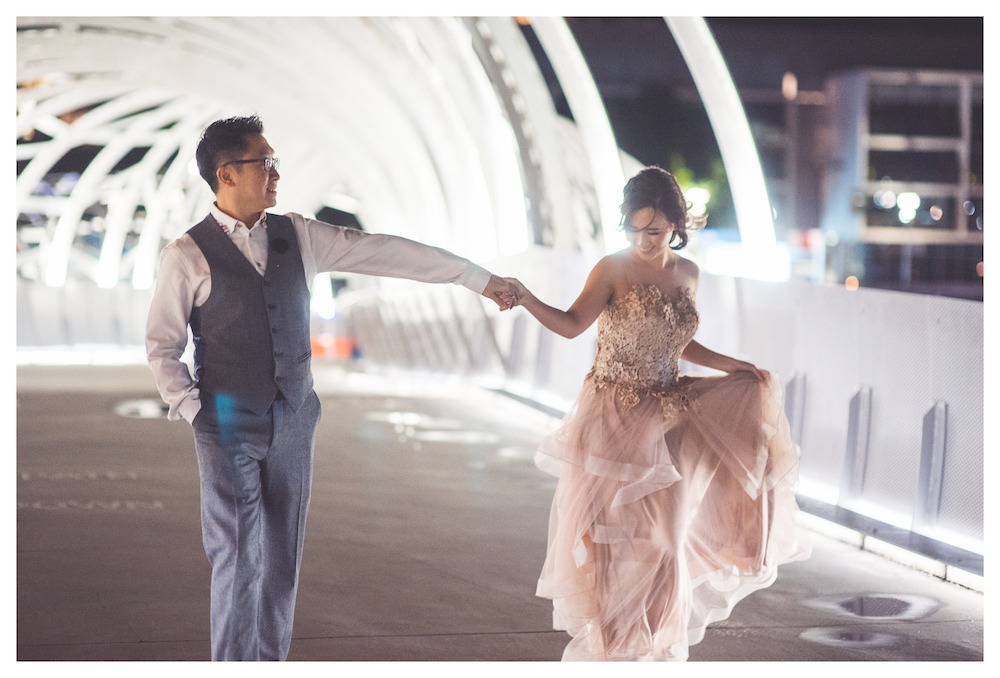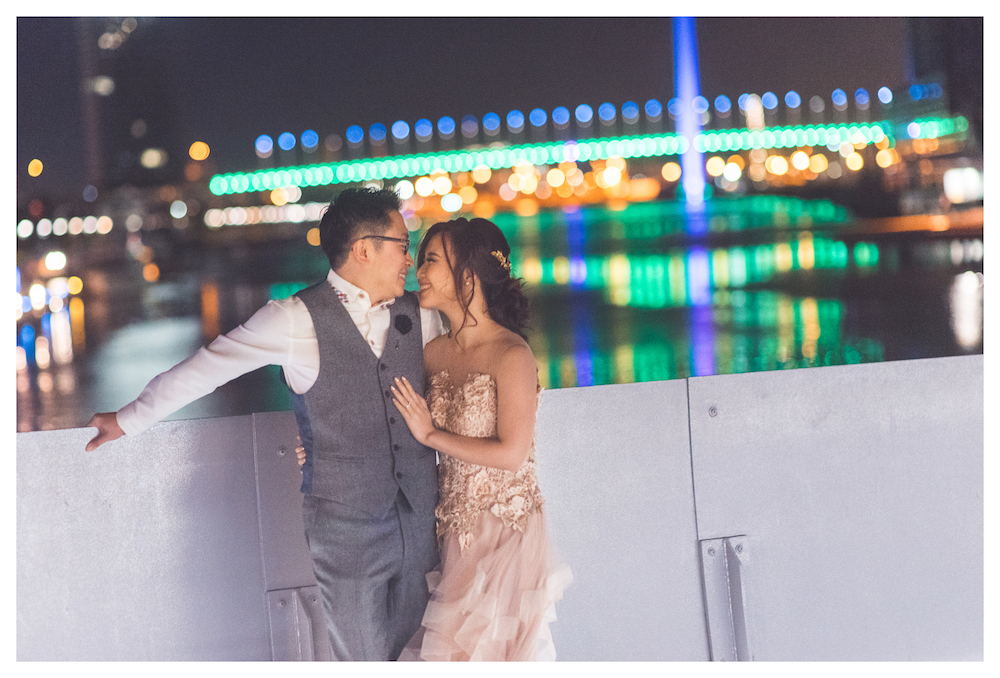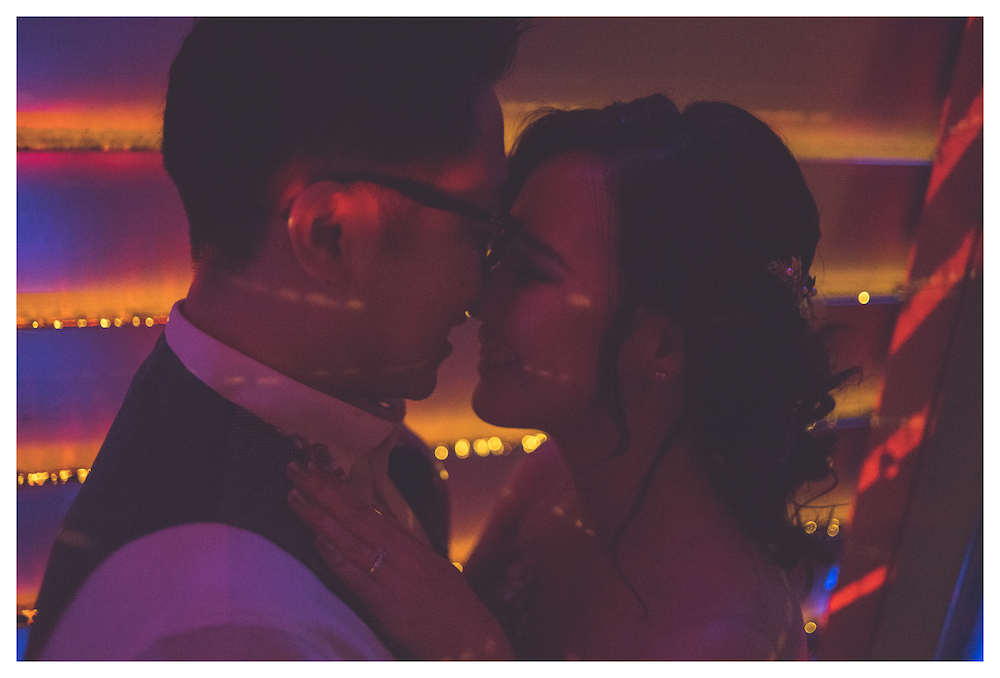 Photos by our talented photographer friend Joshua Chan.