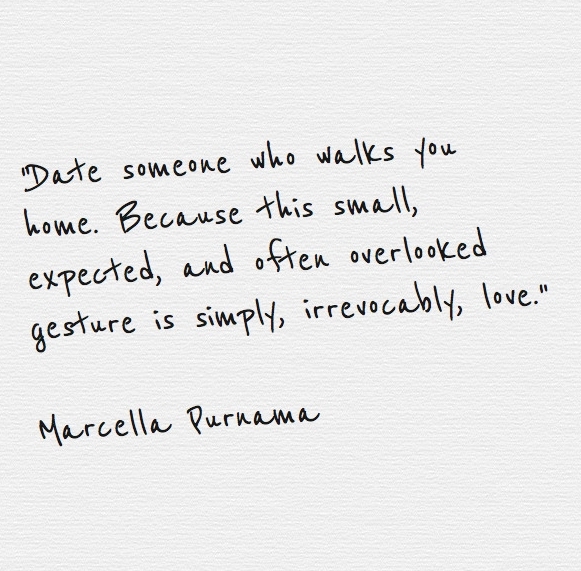 My first viral post aired last week with an expectation of having ten likes on Facebook. In five days, it has garnered over 40k views, over 9k Facebook likes, and over 3k picture tweets. It has caused my blog's database server to undergo a rollercoaster ride – going up and down frequently over the first two days due to an overload of traffic.
Looking back, I never knew what I wrote would strike a chord to so many people. I wrote the post as a thank you letter to my boyfriend who always walks me home every time we go out. It doesn't matter if it's late, or if he's tired, he always refuses not to send me home. He always wants to make sure that I'm safe and sound, and he does this even though he lives quite far – traveling one hour plus back to his place using public transport.
The article is a simple act of gratitude to thank him for the little things he does. Like, I've thanked him for giving me flowers and birthday gifts or having expensive dinner dates. I've thanked him for bringing me to road trips. I've thanked him for our anniversary celebrations. But I haven't thanked him enough for the little things – for sending me home, for letting me leaning on his shoulder when I'm tired, for supporting me when I'm in doubt, for believing in me when I'm feeling discouraged, for simply being by my side, for sticking with me through thick and thin, for forgiving and forgetting my mistakes, for accepting me.
The little things matter, perhaps even more. Yes, we all love big gestures of love. We all love to wake up with a bouquet of flowers. We all love fine dining restaurants with steak and a glass of wine. But the little things are the ones done the most. The little things are the everyday things – perhaps, perhaps they matter more. Perhaps those little actions are simple declarations of love that we often miss, as they are not labelled as romantic nor deemed as grand.
They are the everyday things – but they do matter.
Like other couples, we face challenges. We have problems. We have been together for years and at one point of our relationship, we begin to take each other for granted. We start over. We grow together. We start being thankful for each other once again, every day. And we will still need to do it over and over again, day after day, month after month, year after year.
Date someone who walks you home is written on that basis. Over the past few days I have read countless comments and views of people. I smile giddily while girlfriends share the article to their boyfriends and thanking them for walking them home. I read how they end up marrying the man who sends them home. I see boyfriends commenting on how it's always been their pleasure to accompany their girlfriends home.
Yet I also witness how people think that it's not an independent thing to do, how it's raising girls' expectation to just wanting to be treated as princesses. My boyfriend even chuckles silently when I ask if this wrecks all girls' expectation to have boyfriends who ought to send them home.
Like, if he doesn't send her home, does it mean that he doesn't love her? Does it mean he loves her less?
Everyone expresses their loves differently. My boyfriend walks me home and I know that it's his declaration of love. Others speak love through cooking. Some love their significant others by giving gifts. We all have different languages of love, and just because he doesn't walk you home, or do romantic things that other people do, it doesn't mean that he doesn't love you. Perhaps he loves you in his own ways. Perhaps the sweet little things he does differ. But he makes sacrifices for you, though differently. It's still, simply, irrevocably, love. 'Walking her home' is just one representation of the million other sacrifices he makes for you. Because he chooses to. Because he chooses you.
The article is not about finding someone perfect either. Yes, I agree that the article may send a message to a generation of girls to date fairy tale boyfriends. But no, it's not about that. It's also not about being treated as a princess, although yes, we need to date someone who respect us.
I guess it comes down to be about love. It's about the ordinary things – the simple things that we do everyday. It's about love in the simplest way, because often, it's the one that's been overlooked the most.
Ps. If you love the article, share the quotes below!