Christine Caine, the founder of A21 Campaign against human trafficking, shared this on Facebook some time ago.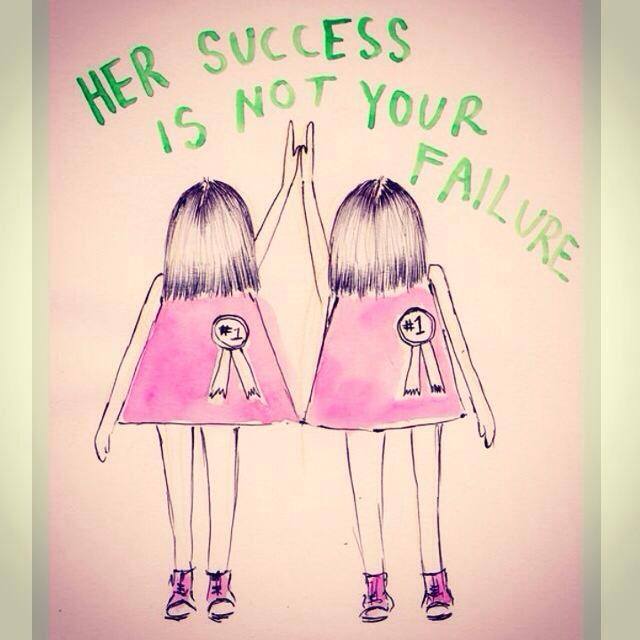 Immediately, I saved the image and shared it on my own Facebook page, more towards because I-want-to-remind-myself-this-again-and-again instead of I-want-to-share-this-with-you.
Yes, it's always a reminder.
Every time a friend publishes a blog post. Every time an acquaintance's story gets viral. Every time a colleague gets a better job. Every time a childhood friend posts about his travels to the end of the world. Every time.
Every single time, I need to remind myself: Their success is not your failure. Just because they are succeeding, that doesn't mean you are failing. Just because they climb higher steps, that doesn't mean you are walking two steps behind.
And yet it's hard.
It's really, really hard.
It's especially hard when you have no art to focus to. Like, I've been in an 'interlude' phase of life for the past year and a half and even when I know that I've been learning a lot and doing much reading and writing, I still feel like I've not done enough. I'm putting a pressure, an impossible-to-disarm-time-bomb on myself and clearly, it's ridiculous.
Like, everytime a friend celebrates a success, why do I have to say congratulations with a half-smile? And every time I achieve something, why do I belittle the accomplishment? It's toxic – it's as if I want to beat the news feed and tell a success story of my own as a mean to get my name out there again.
And just because they are winning, that doesn't mean you're losing. In fact, we are all winners in different ways, by different scale and on different measures.
So if you're feeling the same way – believe in these words: Their success is not your failure.
…and perhaps do some Facebook detox. It's time to focus on your own art once again.
Image via Christine Caine