IMDB rating: 7.1
Rotten Tomatoes rating: 95%
The Sessions is one of the hardest reviews I have ever written. While the movie straightaway captured my attention since I first saw the trailer, it left me rather speechless. It's an interesting movie, but suffice to say, I'll leave it at that.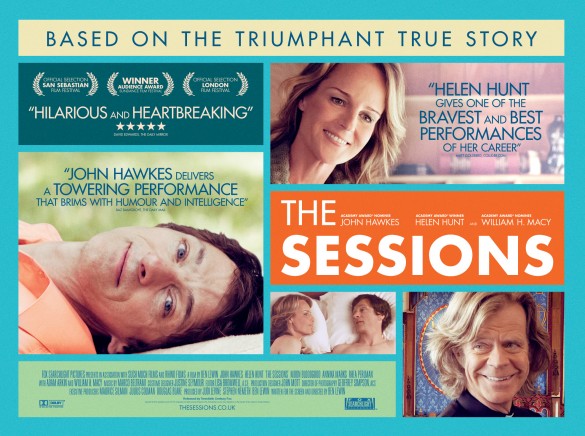 Mark O'Brien had polio at the age of six. This left him unable to move a muscle from neck below. He needed to rely on others to live, and spent most of his life on an iron lung.
When he turned 38, he was still a virgin. He began to question his sexuality. He wanted to explore it. And thus after some time he saw a sex therapist, and ended up seeing a sex surrogate.
Yeap, you read it correctly.
Based on a true story of the poet and writer Mark O'Brien (who passed away in 1999 at the age of 49), this movie brought up a more philosophical, and perhaps a basic or even fundamental question of life.
So why is it hard to review this? As you might have guessed from the paragraphs that I have just written, this movie looks like the soft version of Love and Other Drugs. It's strictly only to be watched by age 18 and above.
But that's just me, perhaps, who is still an old school type of girl. But oh boy, how grateful am I to watch this with my sister. Can you imagine watching this movie with five of your mates, both females and males? I certainly can't.
So I'll let the movie left unrated. A word of precaution if you decided to watch this, it's not your ordinary movie. It's definitely an interesting insight to the world of disabled people, on which I never go into.
Ps. If you want to test the water first, here's the article on which the movie is based on: "On Seeing a Sex Surrogate" by Mark O'Brien. If it's proven too much for your taste, well, it's probably too much.