Among the three exhibitions I have ever been: The Titanic, Harry Potter, and Narnia, well, frankly speaking, this one's not worth going.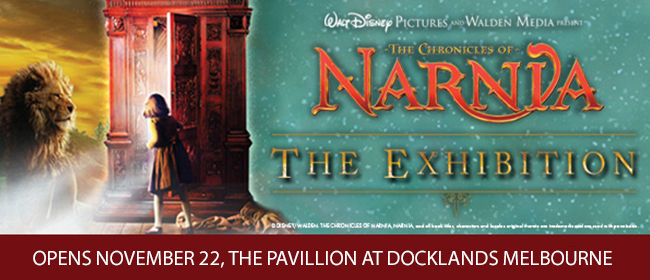 Located at Docklands, this Narnia exhibition features the costumes and tools that were used in the movie. A bit like Harry Potter exhibition actually, although not as nice (and I thought the Harry Potter exhibition was already disappointing!).
The exhibition place is clearly very small, and even though small, it's spacious. That means there's not much to show there. There are only some armors, clothes, miniature sets. Really, really not a lot.
So let's enter the exhibition. We walk through the wardrobe and we arrive at the lamp post. That was pretty impressive, I might say. And then there are the armors of High King Peter, Prince Caspian, and King Midaz. There is a mini catapult and castle miniature. There is a minotaur look-alike.
And… some other stuffs, but that's basically it.
Just a warning, if you're going during summer, the place is very, very, very hot.
In sum, for $20 adult ticket, the exhibition's not worth going. But if you're interested and want to give it a go, just go. Besides, it's the companion that matters more.
For more information about the exhibition, see this website.