My fiancé was sitting down beside me, watching the Australian reality TV show My Kitchen Rules. But he was distracted with his phone and scrolled through a lot of unread emails. I was surprised on the sheer amount of it, because he doesn't seem like the type that would opt for newsletter subscription.
I said, 'You should unsubscribe. Like, you're basically deleting everything now.'
He laughed and showed me his phone. 'Hun, the emails are from Pinterest, telling me you've pinned something.'
Whoops.
So let's talk about Pinterest: the wedding inspiration platform that has successfully brainwashed me into wanting things I don't need and needing things I don't even know exist before.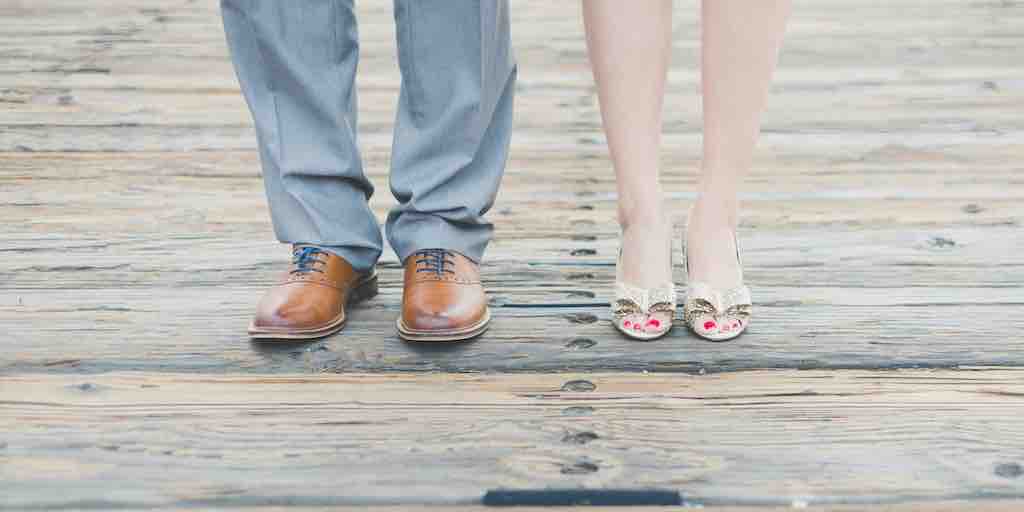 My prewedding photoshoot date is coming and to be honest, I'm really looking forward to it. I want to spend the whole day with my fiancé and take pictures that will give him the blush. To quote Fitzgerald, I want to force him to look at me 'the way all women want to be looked by a man'. And immortalise that look.
But at the same time, I want to just be over it, as the constant browsing through Pinterest gives me headache.
There are too many choices. What if I choose the wrong theme? What if I look fat in that dress? (Yes, it's a real fear.) What if that colour combination turns out to be a fashion disaster? What if there's a better idea that I've not come across yet, as I haven't been using the right keywords?
So each day I consulted Pinterest, and each day I've changed my mind on what I want.
Like, I've always wanted to wear a flower crown. So much so, I actually bought an artificial one last year, telling myself that I would use it for photo purposes one day. Yet as I type 'flower crown boho' on Pinterest, I now want a fresh flower crown—a big one possibly—complete with a matching bouquet.
I also want a long, whimsical white dress, black Loubutin shoes, white sneakers, and three different types of hair accessories.
I know, I've become greedy. At first I only want him to look at me as if I'm the world's tastiest roast pork on rice. (Believe me, I do envy those porks every time we have a Chinese dinner.) Now I want to feel pretty, be pretty, look pretty, wear pretty clothes, and use pretty hair accessories too.
At this stage you're probably rolling your eyes and mumbling, 'Girls. Girls and their obsession to look pretty.' But in all honesty, I do want to look pretty. And I do blame Pinterest for that. (And Instagram. And Facebook. And the internet.)
My fiancé actually handles my obsession on wanting to wear everything I 'can' and 'think will look good' quite well. After a long day at work, he listened patiently on all the options I told him, before saying, 'Hunny, remember what's important is us, not the clothes.'
He smiled and assured me that I will look pretty to him no matter what I wear. (Classic, but it works.) I then went to wash the dishes, and when I sat back beside him I discovered that my fiancé was browsing Pinterest, helping me to choose the flower crown that would look good on me.
I looked at him, suppressing a smile. He then put his arm around me, allowing me to rest on his shoulder while we browsed more flower crowns together. But I wasn't focusing on the pictures anymore. I was thinking of him, tired after work, but still being involved in the things I think are important (albeit how unimportant that is in reality).
I realised I've had my priorities wrong. I shouldn't strive to look pretty. I shouldn't obsess on the dress and the hair accessory that would go with it. What I really want for our prewedding photo session is us being together.
I want something just like this—him caring about me, us showing affection towards one another, and getting some of our chemistry captured in front of the camera.
Being pretty is a bonus.
Photo is used with Creative Commons Zero license.