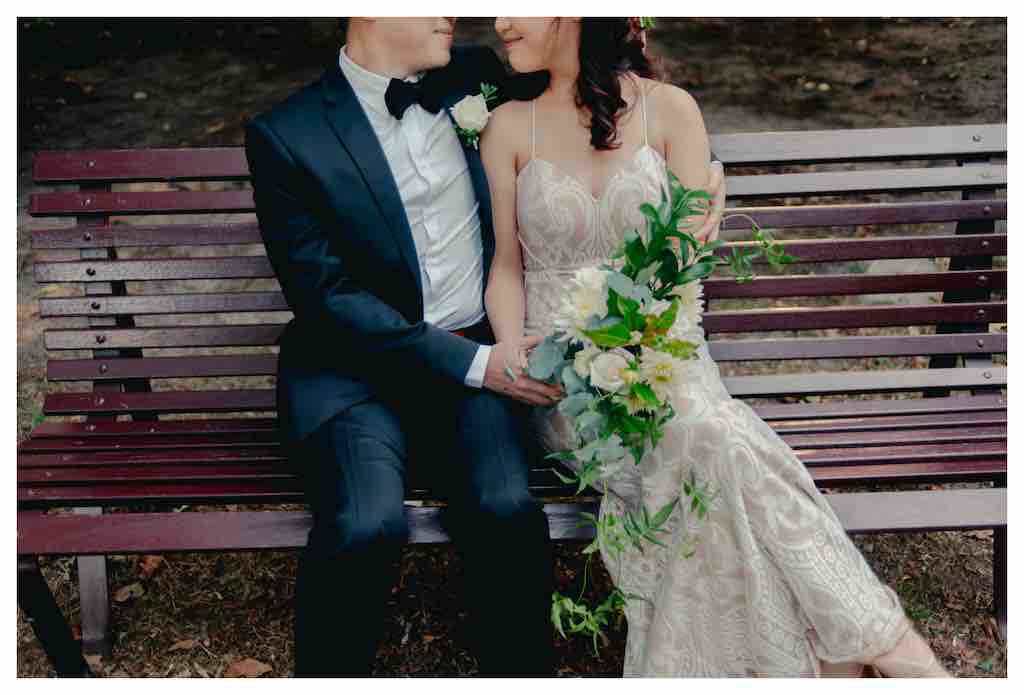 Planning a wedding is tiring.
Yes, it's a happy time—I've been looking at pretty things with hefty price tags and dreaming about them in an obsessive-compulsive way, albeit never going to have those things at my own wedding. That kind of happiness.
A friend has recently, politely, told me that it's six weeks to the big day. It hasn't really sunk in, actually. Should I panic? Is it actually still a long time away? Or is it such a short time away? Should I start obsessing about every single little thing?
Like, I probably should contact my florist and talk about the details. Yet I'm still indecisive on the exact colours of the bouquet I want for that day. I probably should finalise the transportation for our (my fiancé's and my) big happy family during their stay in Melbourne. Yet I'm still too lazy to make any decisive plan.
We haven't decided on the songs. Yes, we've decided on our walking-down-the-aisle and first dance song, but I never realise that we actually have to choose a song for signing the register, ceremony recessional, reception processional, and so on.
And that's just the Melbourne wedding.
For the wedding in Jakarta, well, things are progressing, at the very least. I met with my Jakarta wedding organiser some weeks ago to talk about the timeline on the day. I've gotten a preview of what the wedding invitation would look like. I've finally finalised the decoration for the day, after two disappointing design previews that fail to capture my humble requests.
I mean, I specifically asked for one colour, and they gave me a design with colour on another spectrum.
Luckily that's all settled, and I'm now happy with the design. How those colours on computer translate onto the real thing is different matter altogether, but that's something that I can only have faith on.
I don't think I'm turning into a bridezilla (yet)—some friends even told me that I'm one of the chillest bride-to-be they know—but now I understand why brides-to-be can become bridezillas, or have become bridezillas at one point or another during their engagement journey.
(And this is just the 'stage' problems. The behind-the-stage ones might be scarier.)
</rant>
---
Anyway, since all the big vendors are secured, now begins the last stretch of my journey: arranging all kinds of details. That means the colours of the decoration, the number of prewedding photos I should print, the seating arrangement, the guest book, and so on. Looking at those points gave me headache, so I started with the easiest of them all: place cards.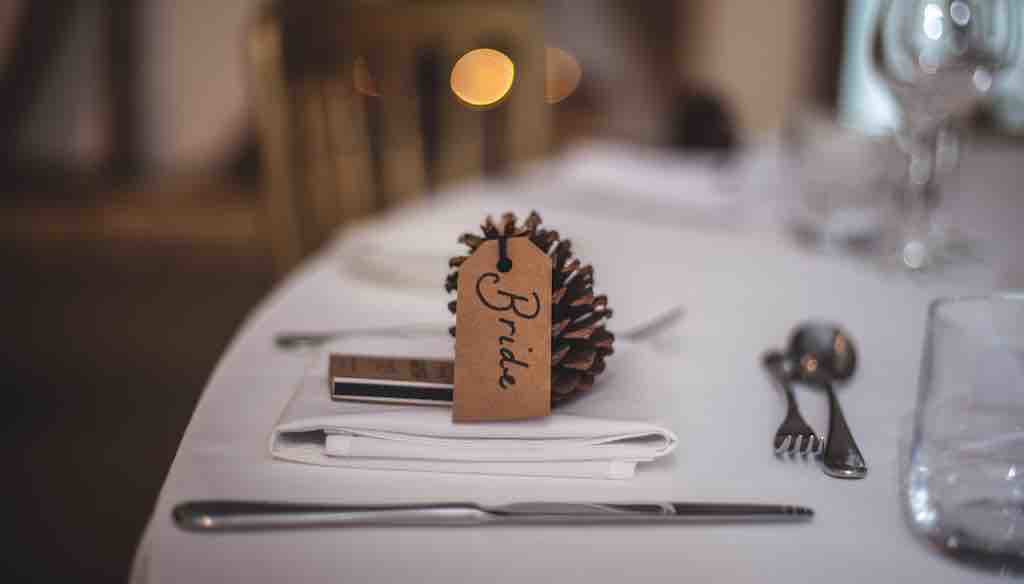 I consulted Pinterest and was not disappointed. Yet at the same time I couldn't fathom the dedication of these brides. How could they get hexagonal marble tiles with calligraphy-styled names written on top with gold ink? HOW?
And then there are those place cards that are decorated with various types of foliage. Oh so pretty.
Inspired by pretty things, I summoned my forgotten Adobe skills, downloaded a free cursive font, and created some place cards.
'What do you think?' I texted my bridesmaid, sending her two different versions of the DIY place cards that I might or might not use on the day.
'I think both are okay,' she said.
'What about this one?' I sent her another image of the place card. 'I just need buy good quality paper and print everything, no need to do those crafty DIYs.'
'That one looks good too,' she said.
'I know, most people don't care,' I said. 'No one actually is going to look at the place card and says, "Oh my this place card is so pretty! The quality of the paper is extravagant!"'
'Honestly,' my friend said, 'it's more for you than for the guests.'
There wasn't a lightning bulb moment, but it should have been. I mean, as long as guests can find where they are seated, then the place cards have done their jobs. The guests don't care if they cost 2 cents or 2$ a piece.
(I hope.)
As I continued to tinker with the place card design, I remembered a friend's advice when I just started my wedding planning journey:
At the end of the day, wedding day is about marriage, and to get married, you only need a few things: the bride, the groom, and officiant, and your closest family and friends. Other things don't get you more married than you already are.
So I'll try to stop obsessing about the little details. I'll plan my best, but I'm determined to just enjoy my day. I'm getting married, and not just having a wedding celebration.
And here's a free advice: If you've just gotten engaged, consider eloping with your immediate family and a few closest friends. That will save you tons of money and headaches.
Photo of couple by Joshua Chan, prewedding of Tjokro and Marcella (yours truly).
Photo of place card used with Creative Commons Zero license.