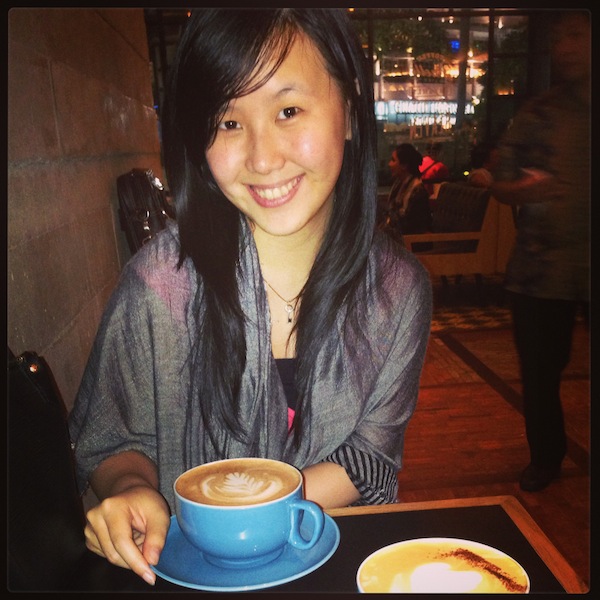 "Welcome to Club 21. And once you're in it, you'd want to remain Forever 21! Enjoy."

Edwin Wong
Last week, my wonderful age of two-zero turns into the big two-one. Friends, families, and relatives poured my Facebook, What'sApp, Instagram, and Twitter, all congratulating my wonderful, youthful age, saying that I should really enjoy the time.
For starter, I am a little bit sad because I no longer can say that I'm still 20. Being 21 means I have one foot stuck in adulthood (marked by the birthday card from my parents saying it's time to get 'serious', whatever that means), that I need to think super hard for my future (and what I will do for the rest of this year, for starter), that I need to not choose the wrong Master's degree which I will take next year (I have a couple of months to choose between: Master of Journalism or Master of Creative Writing, Publishing and Editing. Thoughts?), and of course, about my personal relationships with others.
What can I say, I'm 21, and I no longer can boast of being that 20-year-old who has worked full time and (three-quarter of the time) loves what she's doing at work and (most of the time) loves what she's doing outside work. I can no longer boast on being 20 and having a blog and having published my writings in various publications. Nope, I'm 21, and these things – well, they are expected.
Being 21 means you have a new set of responsibilities on your shoulders. It means you have to have drawn the possible paths you're going to take for the next ten years, and scored your dream career that pays a lot of money in the next three years (you know, just before you're getting married, I presume).
Being 21 means being asked by your high school friends, "When's the invitation?" instead of the usual catch-up questions on where do you study, when will you finish your studies, what are you studying, and so on, so forth. It means if you don't love what you're doing at the moment, do something.
Being 21 is the start line of being in the 20s, where most of life major decisions are made.
For example: choosing a degree. Choosing a career. Choosing the place to live. Choosing a soulmate. Discovering your passion. Living your passion. Starting a family of your own. Having your first child. Changing a career if you hate it. Buying your first car. Buying your first home. Making super lots of mistakes. Being independent.
It's both exciting (and super scary) to be 21. Yet people from all over the world have given me well wishes, sharing how my writings have made a difference in their lives. Most even encourage me to keep on writing.
A couple of weeks ago, I was still thinking if whether I have chosen wisely. I did turn down that Honours in Psychology offer anyway.
But today, I feel, somehow, that I have made the right choice after all.
"I think your passion really is in writing, considering that you blew off so much and took that stab in the dark, and I'm really proud of you for that courage. Pursue your dreams, don't give up. Honours in Psychology may seem prestigious and all that, but don't compare prestige to what you love. …And I think you're making a huge difference. Maybe you think you're not with just small little articles on decision making and relationships and stuff, but it all starts small and then ripples from. And next thing you know, your article may be at the top of the Google search list, like your food post."

Joel Ko