The media peeps from Melbourne University are going to explore Victoria!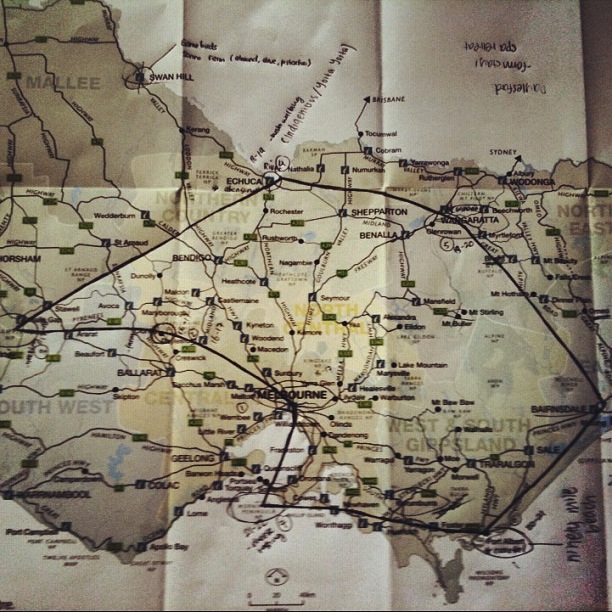 Five of us media students will explore the beauty of Victoria (the state, not a person!). We will go trekking, visit wineries, learn some Aboriginal stuffs, take lots of photos, and enjoy each others' company. This is our Graduation Trip, as many of us will go different paths next year.
So here are the six cities:
Ballarat
Grampians
Echuca
Wangarata
Lake Entrance
Mornington
And the five explorers:
Edwin Wong
Steven Tannason
Timothy Lam
Regina Karis
Marcella Purnama
This trip, however, will make me unable to post anything from Monday to Wednesday (I'll try my best to update you guys on Thursday, but there's no guarantee).
And here's the explorers in action:
During this trip, we'll try to be nice to each other and not kill each other (or worse, turn each others' stories into short stories or novels). We'll try to get to know each other even better, and make memories. We'll have fun.
Perhaps one day in the future, we'll look back at this trip, and be grateful for each others' company. One day in the future, I hope we'll look at some silly photos (yet to be taken), and smile.
Thank you guys, you make my university life so much colourful.
Let's conquer Victoria!