If you are reading this, that means I have the heart to publish the story. That means, somehow, I have survived my first week of my first ever full-time job.
And yes, I'm officially a full-time employee working at a real organisation who gets real money (although, you know, I haven't gotten my first ever paycheck yet).
It all started one Wednesday night a couple of weeks ago. Like all other unemployed fresh grads waking up from holiday coma, I started to look for jobs. I strolled along one job website to another, applying to the companies that I thought appropriate, and waiting for answers (which, ironically, not one of the other places replied to me). Somehow, I stumbled upon an organisation website on which I have written about when I was back in Melbourne.
And so, I made the ask.
I sent an email to them, saying that I want to join the communication team as an online writer.
The next morning, I got a call.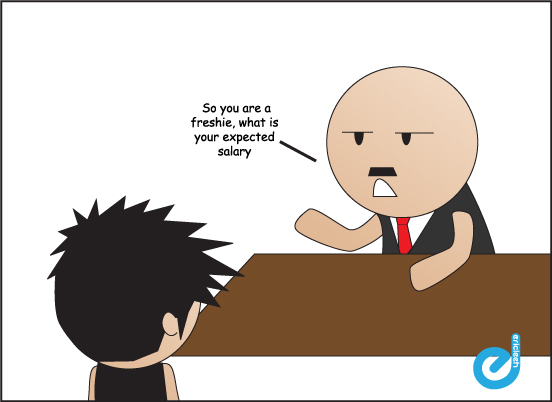 I was reading a book (A Second Wind by Philippe Pozzo di Borgo), and in the middle of crying due to being submerged in the death of Philippe's beloved wife, my phone rang. I almost didn't pick up the phone, due to a mix of my unfavourable state of emotion, a lot of prank calls, and an unknown number. I did pick it up in the end, and you wouldn't believe my expression when they said who were they calling from.
"Hi, this is from xyz, I have received your application and would like to interview you tomorrow morning. Will you be able to make it?"
Yes.
So I went to the organisation the very next morning, and after one-and-a-half-hour-of-interview, I got the offer.
You know, life does work in mysterious ways.
One week and three days later, I went to my first day in my first ever full-time job. I was a bit intimidated at first, being a fresh university graduate in the sea of real workers. Yet they welcomed me and taught me stuffs. I had fun. I learned quite a lot. I started to get to know the team, and they started to get to know me.
But first job does have trade-off, you know?
Here are the things that went missing: Time to do what you want. Socialising time with friends. Flexibility in doing stuffs. Entertainment. Sleeping time.
Freedom.
Transitioning from high school to university has been quite a shock. Transitioning from university to work, well, let me just say, is not as noble and dreamy as I once thought.
You know, people fancy you for having work, especially when it's your first job, ever. The unemployed fresh graduates are swimming in the going-to-nowhere-sea, and they will do (almost) anything to get a real paid job.
Truth is, once you get a job, you can't get back to being unemployed (unless, you know, you get sacked or whatever, but we are talking at least for the first three months, which, I think, you will still stay in your job…?). You can't get back to your usual routine – waking up at 10am, going to the gym at 10.15am, then having coffee at 2pm. There's no such thing as sleeping at midnight (although this depends on your energy level, mine is pretty low), and changing your plans last minute.
You have a responsibility now.
So here's what I've learned from my first week of work: If you are going to be in the office for a minimum of eight hours per day, on which that equals to half of your waking time to be spent on an activity called working, you might as well make sure that you like your job.
That's half of your life on a silver platter, or a burnt fireplace.
Kirk out.
Ps. I do like my job. So far.