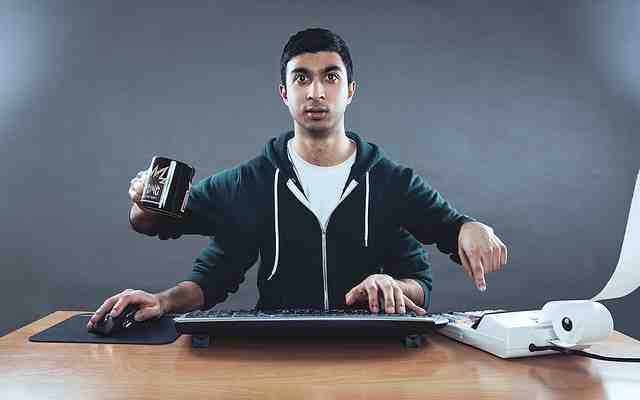 This semester was my weirdest so far.
I have two contact hours weekly and another two contact hours biweekly. I am supposed to meet with my thesis supervisor for one hour for every two weeks. That's all.
But I have been in a state of busyness that surpasses all my previous eight semesters of uni.
A friend has just reminded me yesterday that it's the start of week 10, and funnily enough, I didn't feel like I was in week 10 at all. I haven't gotten a single feedback on my previous assignments, which would cause me anxiety some years ago but not now. Guess I've grown.
And I'm currently doing my thesis. After submitting my (self-confessed) awesome research thesis proposal, circumstances have forced me to forget that it even exists for three weeks. My sister got married, my extended family members were here, and things just got hectic. If you have never had your grandparents (who are in their 80s), parents, sister, brother-in-law and baby nephew visiting you at the same time, well, probably you haven't known the true meaning of a hectic life. (I apologise in advance for the hyperbole if you are a working parent with small children.) In those two weeks, I took a complete break from uni and work, and as soon as my parents were on the plane I had sore throat and cold. I love my family, but next time I would opt out of one-man show.
After the two-week family fiasco ended, I was faced with another giant called nine-to-five, Monday-to-Friday Creative Writing Advanced Workshop class. The experience, I have to say, was also weird.
I have to send my 1000-word working draft beforehand. In class, it was workshopped, with fourteen other people telling me what worked and what didn't. I did get good feedback in general, but my mind was blank for the first thirty minutes when they commented my work (blame the nerves, workshopping is painful), which was actually the entire workshop process.
I'm currently trying to improve the piece into a 2000-word short story. I'll post it here when I'm somewhat happy about it, and I hope you guys will be kind enough to workshop my piece before it's submitted.
Yesterday, I slept past midnight, trying to write 6000-word worth of thesis before 3 pm today – the time when I was supposed to meet my supervisor. During the process, I read two publishing books and the notes I wrote for one of them got deleted somehow (thank you, Mac's Notes app). I still didn't know what had happened, but at 11 pm I stared blankly at my deleted note, poured myself a glass of Kahlua on ice and began to skim the book to write some notes again. I managed to put 4500-word worth of gibberish, and decided to email my supervisor whether I could change the meeting to Thursday.
She was happy to reschedule the meeting. I finally taste oxygen.
This Thursday, Friday and Saturday, I would work as an impostor-videographer for the Unimelb's 3D Printing Showcase. I said impostor, because really, I can't call myself a real videographer, can I? Or perhaps I can. Then I still need to do my assignment, plus thesis, plus stories, plus truckloads of raw footages that needed to be edited into consumable videos. I think I need a break.
There's a mantra at my workplace that is engraved deeply into our souls. It says, 'Busy people get things done.' (Actually, the original version is 'Busy people get shit done'.) Probably it's true. Not sure that I had, would or will get everything done. But I'm looking forward to my four-hour coffee time of doing nothing and not feeling guilty about it and reading the latest Sarah J. Maas's book Queen of Shadows (the fourth book of the Throne of Glass series), which has been sitting on my desk for a month and is barely touched.
Photo by Ryan Ritchie, Creative Commons