Can I just say that this year is going by too fast? I suppose it's true what people say: the days are long but the years are short.
This month, I read both nonfiction and fiction books, and all has different genres. Sort of. The highlight is definitely Celeste Ng's Little Fires Everywhere. I've been wanting to read that book for so long, but it has a long list of reservations at my local library. Then I got a job at another library (more on that on another post), and I've gotten the book almost straightaway. It's oh. so. good.
I'd also recommend picking up the Villains series by Serena Valentino. (For this month, I read the third book: Poor Unfortunate Souls.) While this one is not super great, but I just feel like there are very few people who know of these series, and all in all, it's awesome. Published by Disney Press, these are the stories of Disney's villains, giving them background and voice, telling why they are who they are and do what they do. For a Disney lover like me, it's a wonderful revelation.
So here are November's books.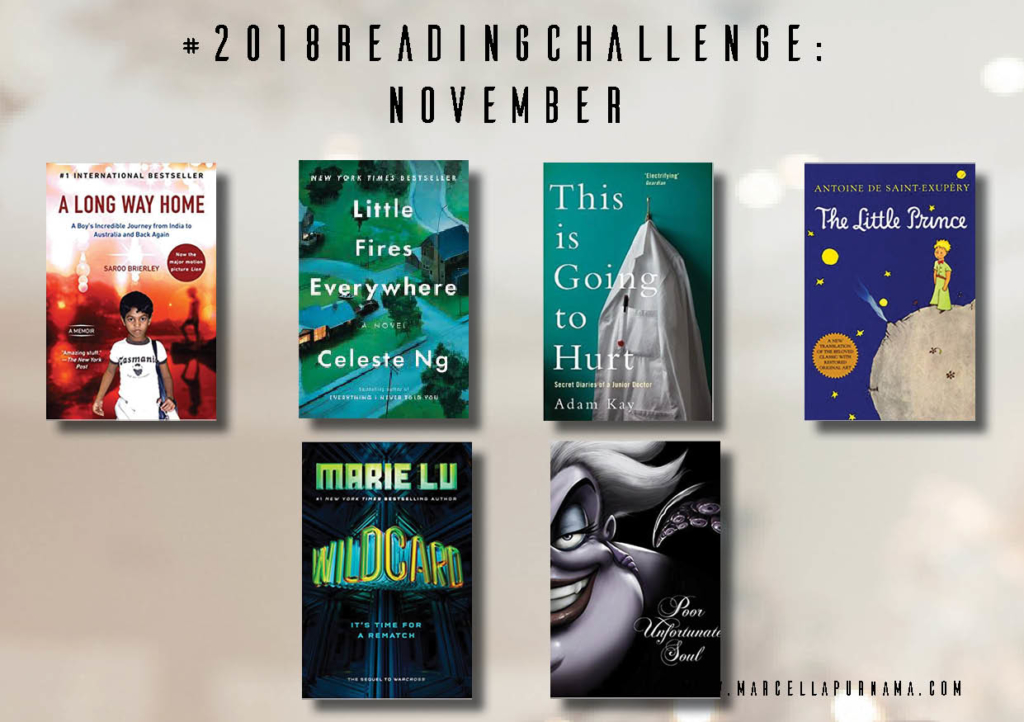 ---
A Long Way Home by Saroo Brierley
Genre: nonfiction, memoir
Rating: 3.5/5
Recommended for: Everyone who loves to read memoir
Review:  3.5 stars.
I didn't read the book—I listened to the audiobook instead. Perhaps that's why I feel slightly disconnected, because I can't reread, pause, or ponder on the story. I've watched the movie adaptation (Lion) before, and it really is a remarkable story. I can't imagine what the author has gone through.
To those of you who are not familiar with this story: it's about Saroo, who, as a child, became separated from his family in India by accident. He would have to survive the streets alone, before later being put in an orphanage and being adopted by a family in Australia. Years later, he decided to try to trace his way back home through Google Map.
It's a story worth reading.
---
Little Fires Everywhere by Celeste Ng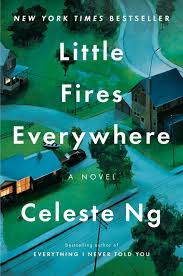 Genre: fiction
Rating: 4/5
Recommended for: Everyone, really
Review: I really love this book, just like I love Celeste Ng's first one.
It's so very beautifully written. It's a story of family, determination, second chances, justice, right and wrong, and a dozen other things that are just so beautifully written.
The subplots intertwines and everything makes sense. And although many readers would find the ending annoying, I actually quite like it that way. It seems realistic, that life goes on no matter what, and you might still not know all the answers to your questions, and that's okay.
Love this book. Highly recommended for sure.
---
This is Going to Hurt by Adam Kay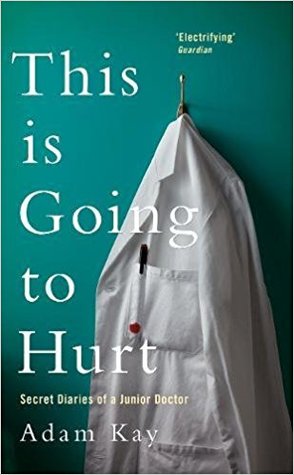 Genre: nonfiction, memoir, medical
Rating: 3/5
Recommended for: Hmm. Those interested in life as a medical professional, or who love to read memoirs
Review: This is the story of Adam Kay, who was once a doctor, written like diary entries. He has a good sense of humour, telling the harsh truth of what it's really like to be a doctor, but sometimes it's just a bit too much.
It took me a while to get into the writing, but once I got it, I actually enjoyed reading the book. It's full of stories from the ward, and I'm genuinely interested in each of the story.
I've read many medical-related books (often memoirs, sometimes nonfiction) and this one is one of the good ones.
Recommended for an easy read on what the doctors actually do on a daily basis. I somewhat know—both my sister and brother-in-law are medical doctors.
---
Wildcard (Warcross #2) by Marie Lu
Genre: fiction, science fiction, young adult
Rating: 3/5
Recommended for: 
Review: Oh. I'm so, so conflicted.
I love Marie Lu, but perhaps this series is my least favourite among the others. Honestly, I struggle to really engage with Wildcard's story, and I find the writing a little bit… forced? I'm not sure if that's the right word. But the writing doesn't seem like it flows, compared to her other books. There are gestures that are used too much (taking deep breath, glances, gaze, etc) and I just don't think people in real life would behave like that…
And is it only me, or does it feel like all characters at the Warcross series are some sort of 'perfect'? It's hard to dislike any of them, but by the same definition it's hard to like any of them. I don't quite get Emika, and I find Hideo too… cool to be true. The plot twists are quite nice, but still, it's not a series that I'm emotionally involved in.
I really think Marie Lu's Fantasy series (The Young Elites) is fantastic. It hits all the right spot. This one, unfortunately, is just good enough for me.
But if you love Ready Player One, do give this series a chance.
Ps. I still love Marie Lu.
---
The Little Prince by Antoine de Saint-Exupéry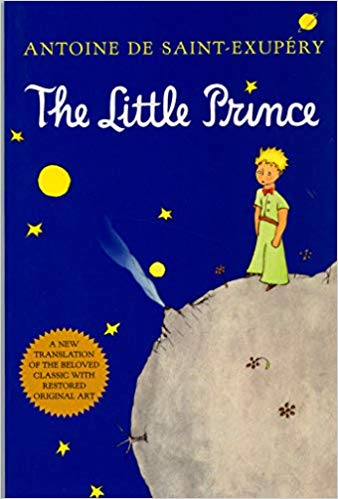 Genre: classic, fiction, fantasy, children's book
Rating: 4/5
Recommended for: Children and adults alike
Review: I listen to the audiobook, and I actually really like it. It's a clever story, and I can see its charm for younger readers. I wish I had pick up this book as a kid.
That being said, as I read this book as an adult, I feel like I understand more of the 'hidden stories' and meanings that are laced throughout this book. The premise of the story is simple: children later grow up as adults who often forget the most important things in life. But the other meanings of the story are much deeper than that.
This book talks about mistakes, grief, death, vainness, friendship, loneliness, money, and more. It's a tale of how humans live.
Recommended, even if you're adults.
---
Poor Unfortunate Souls: A Tale of The Sea Witch (Villains #3) by Serena Valentino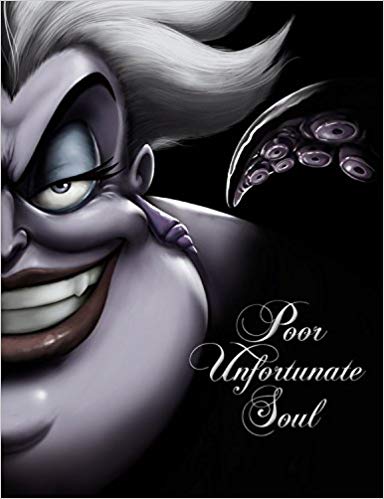 Genre: Fiction, Disney, villains
Rating: 3/5
Recommended for: Those who love Disney
Review: Most people don' t know that there are the Villains series, and well, I'm about to blow your mind. These books, written by Serena Valentino, tell us the stories of the classic Disney Villains (from Snow White's mother, Beast, Ursula, and others), giving them a background of why they are who they are, why they do what they do. It's awesome. I love the story of Snow White's mother (the Queen) the most.
This one, a story of Ursula from the Little Mermaid, is three and a half stars for me. I like this book more than the Beast's, but less so than the Snow White's tale.
I am a tad disappointed that Ursula's story is not revealed more. I know, at a glance, of her anguish, but it's never really been told in detail, merely in passing. It's still a good tale, but I just want more.
Reading Maleficent's story next.
---
Those are November's books. You can see all the books I've read this year on my Goodreads page. Tee-hee, till next month!
Ps. What books are you reading now? Feel free to give me recommendations on what book to read next!