Well, it's official: I'm cooling down a bit.
This month, all the books I read are nonfiction: a few about plants, others about homemaking, one about human cadavers—which easily is the book of the month. Granted, it's not a book for everyone, but the author (a science journalist) is just so, so good. Two thumbs up.
So without further ado, here they are!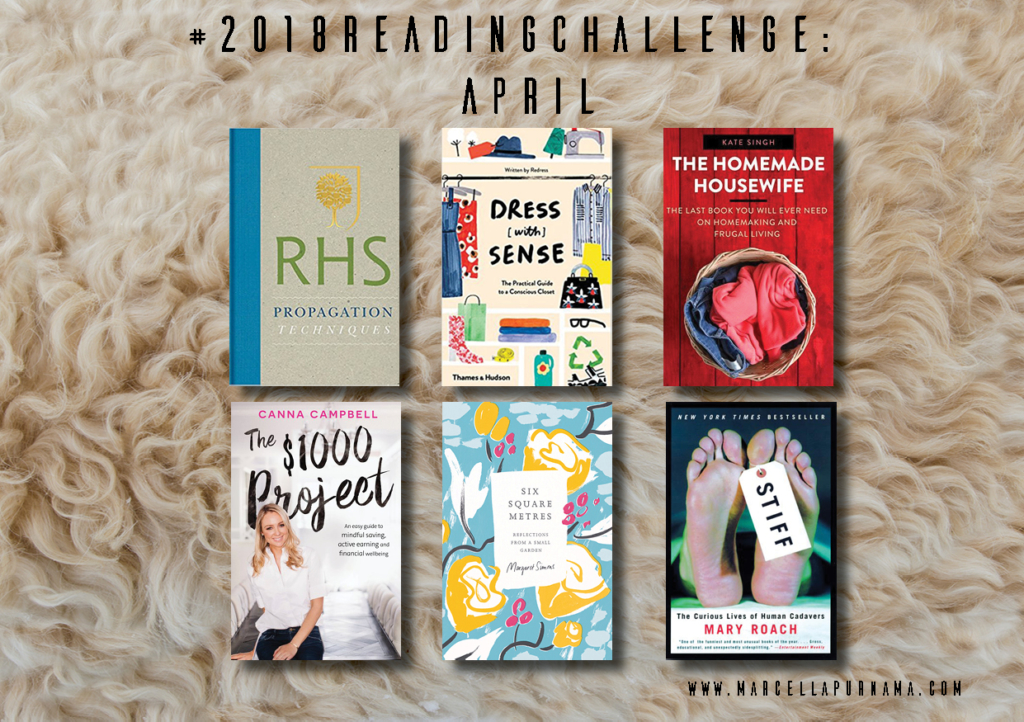 ---
RHS Propagation Techniques by Geoff Hodge, Rosemary Ward
Genre: nonfiction, gardening, plants
Rating: 4/5
Recommended for: Those who love plants, and want to propagate their current ones
Review: The best book on propagating!
I've read a couple more and this one is the most comprehensive. The language is easy to be understood for such a novice gardener like me. It also has very helpful diagrams to show the difference between a node, a leaf node, an axillary node, and more. I've tried propagating my fittonia and peperomia since and they do work.
I know, I've been a little bit obsessed on having baby plants lately. I think plantlady is the new catlady. Ish.
---
Dress with Sense: The Practical Guide to a Conscious Closet by Christina Dean, Sofia Tarneberg, Hannah Lane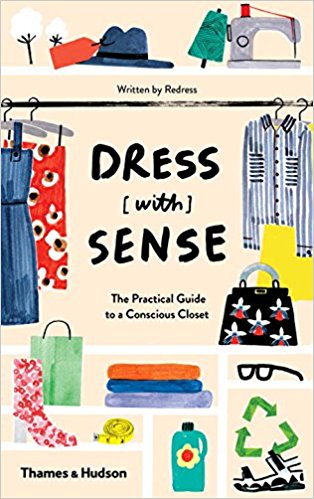 Genre: nonfiction, lifestyle
Rating: 3.5/5
Recommended for: those who like clothes, and interested in ethical clothing
Review: Three and a half stars.
I picked up this book randomly from my local library and it's actually an interesting book—full of diagrams, illustrations and easy-to-read paragraphs. Actually, I really like how the material is presented in this book: it's really pretty.
I've never been a fashionista but I do admit that I'm one of those women who has a wardrobe that's full of clothes and still says, "I don't have anything to wear!" There are clothes that I've hold on to forever even though they no longer fit. There are clothes that I buy on impulse and never wear. There are clothes that I couldn't bear to donate because they have been gifts.
…And all the way I'm contributing towards climate change.
Anyways, it's refreshing to read this book and learn more about the fashion industry. It's quite a recommended read for those who are environmental and fashion conscious.
---
The Homemade Housewife by Kate Singh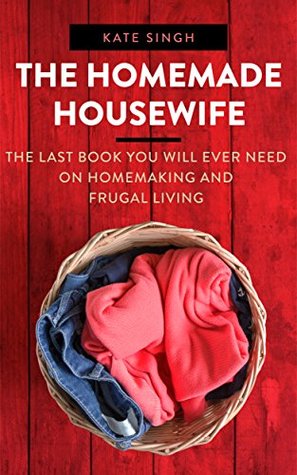 Genre: nonfiction, lifestyle
Rating: 3/5
Recommended for: those interested in homemaking
Review: Iiiiiii am currently a wife so I really am interested in homemaking. Heh. (If you recall, I've been reading a few books on this subject last month as well.)
I got this ebook for free on Kindle during one of the author's promotions, and it's full of good advices. Some of the tips are quite repetitive though, but all in all, it covers most things in running a household. Quite easy to read, but it doesn't hit the jackpot for me.
That being said, if you only read one book about homemaking, I do recommend this book. I'd say it's better than the previous books I've read on the subject.
---
The $1000 Project by Canna Campbell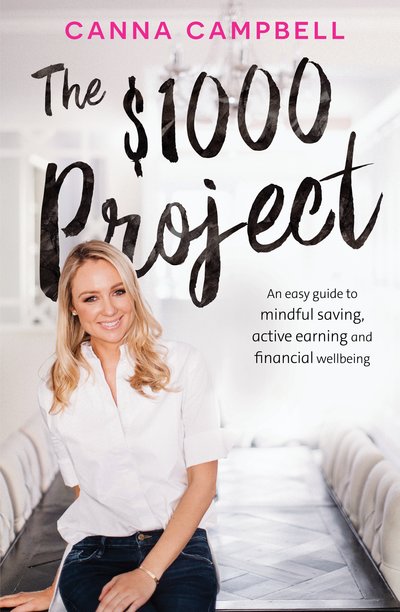 Genre: nonfiction, lifestyle
Rating: 2.5/5
Recommended for: if you've just started on your savings, it's worth a flip. But honestly, you can skip this one
Review: I'd say this is a two-and-a-half star book.
The writing didn't engage me as much, but actually the content's quite good. It's for people who just started on being financially aware and to be honest the book's quite motivating. That being said, I just don't feel that I connect with it
A lot of the things written are very repetitive. And some of the times I don't get her project as well. Probably others do benefit from it, but really, I can't feel that connection.
---
Six Square Metres by Margaret Simons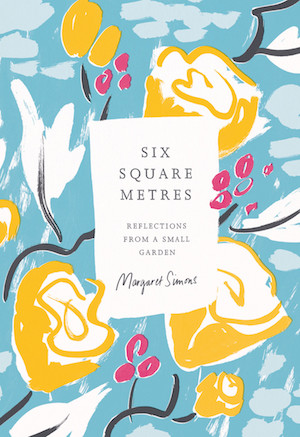 Genre: nonfiction, gardening, memoir
Rating: 4/5
Recommended for: everyone who loves reading memoir, and loves gardening too!
Review: Oh so heartwarming. I'm tempted to buy this book next time.
I've just started gardening, but I've shared many of her feelings already. The stories are written beautifully, and poignantly as well. I laugh, smile, and smirk with each of her anecdote.
If you love gardening and good writing, look no further. Oh, and I really, really like her writing.
---
Stiff: The Curious Life of Human Cadavers by Mary Roach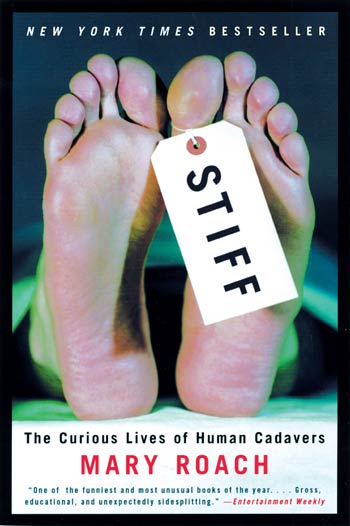 Genre: nonfiction, science, cadavers
Rating: 4/5
Recommended for: everyone
Review: I really love this book! It's funny, a tad morbid but really is interesting. I do understand that it's not a book for everyone, but it's really one of the best nonfiction books I've ever read.
The author has a great sense of humour, which is probably needed when you're writing about dead bodies. This book talks about everything you need (or want?) to know about dead bodies—on how human bodies decompose, the processes involved, what happens when you donate your bodies to science, or the research projects that are undertaken by cadavers. It even has a chapter on the human soul.
Highly recommended.
Anddddd Mary Roach is definitely going into the list as one of my favourite writers ever. She's so good.
---
Those are May's books. You can track my progress of the challenge on my Goodreads page. Tee-hee, till next month!
Ps. What books are you reading now? Feel free to give me recommendations on what book to read next!