Another impressive total of 7 books. I still think I'm on a roll.
(You can read the books I've read in January and February too!)
I'd have to say that so far, the books I'm reading are that good. I only had given one book a two-star rating—the others four and five. I really love the first three fiction books I read: Never Let Me Go, Salt to the Sea, and The History of Love. They are too good, and the words stayed with me long after I finished the last page. The other fiction, The Girl Who Drank the Moon, is wonderful as well, although in a different way.
Oh by the way, I read a full book on vagina. And it's highly recommended.
So without further ado, here they are.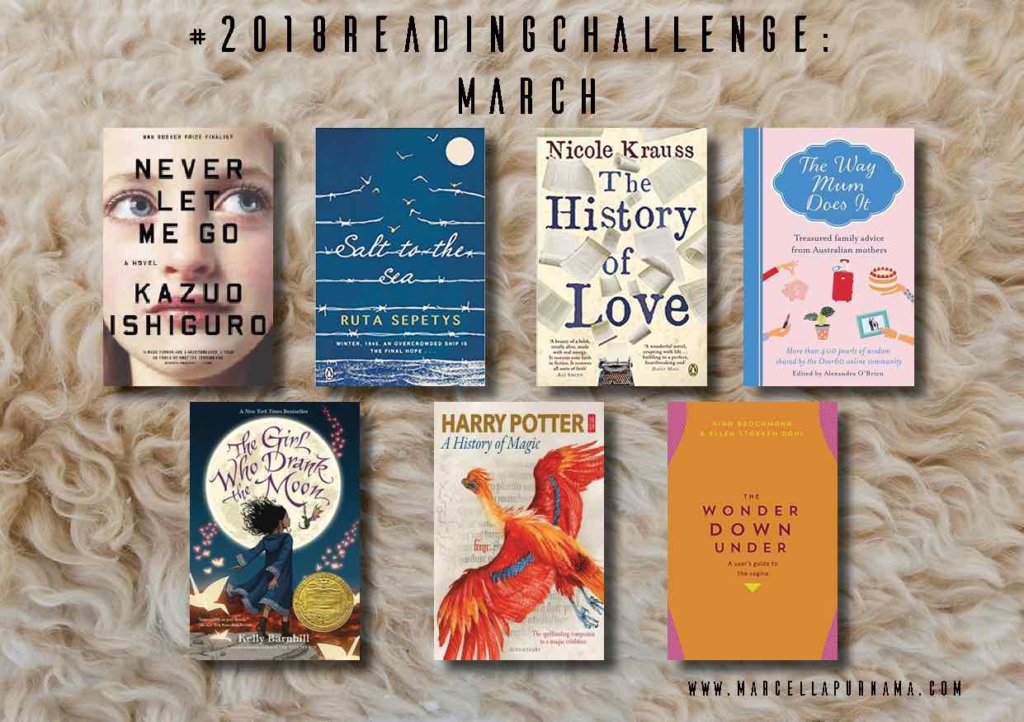 ---
Never Let Me Go by Kazuo Ishiguro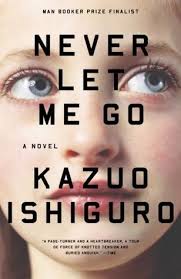 Genre: fiction, science fiction, dystopia, but read like a literature
Rating: 5/5
Recommended for: everyone
Review: It's not something that I used to read, but this book is beautiful. Tragic, but beautiful. It doesn't attempt to do too much, but it leaves such a lasting impression on me.
The first chapter is hard to read because you have no idea what the narrator is saying, but by the second chapter you can't put it down. You're curious; you'd want to know more.
This book is best read without really knowing what it is about, and without reading all other reviews and prior knowledge of the story arc. I guarantee that you're in for a journey.
Recommended for everyone.
---
Salt to the Sea by Ruta Sepetys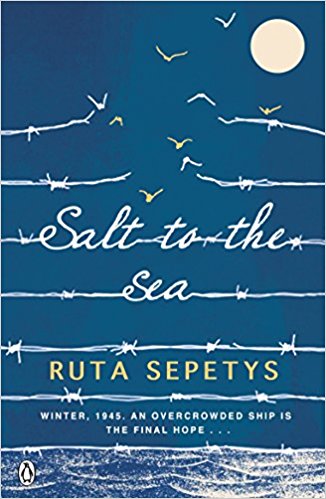 Genre: holocaust, historical fiction
Rating: 4/5
Recommended for: everyone, especially if you enjoy historical fiction
Review: Different characters. Different point of views. All will in the end merge. All will in the end make sense.
This is the story of the holocaust, although it's the other part of it, the one that's less known. It's the story of several different refugees with different motives, walking towards the ship that would help them flee the war-torn land. It's also the story of hope, survival, humanity, and ultimately, love.
At first, the rapid change between characters' point of view distracted me from really enjoying the story. But after knowing who's who, and who's doing what, I begin to really be invested in this book. And oh, what a journey.
This book leaves me wanting more. While I don't get to know the characters that well (due to the writing style), I'm quite fascinated by the story. Ah, war is tragic.
Recommended.
---
The History of Love by Nicole Krauss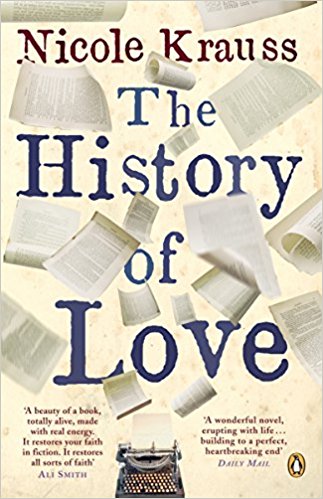 Genre: fiction
Rating: 5/5
Recommended for: it is in my personal opinion that everyone should read this book
Review: "Once upon a time there was a boy who loved a girl, and her laughter was a question he wanted to spend his whole life answering."
I know this quote way before I know of the book. I fell in love with the words instantly, but it never occurred to me to read the actual book, until recently.
Yes, it started so slow at first. At first, I was confused. Who was the main character? Why was the author told me about the past and present at the same time? Which one was the past? And which one was the present? Who was the girl?
I wanted to know just what happened, who the people were, why they were there. But with a little patience you would find that the book was extraordinary, and just beautiful. There were stories inside the stories, bits and pieces of breadcrumbs everywhere and when you finally closed the book, you realised that all the chapters connected.
Recommended. Highly. Really
---

The Way Mum Does It by Alexandra O'Brien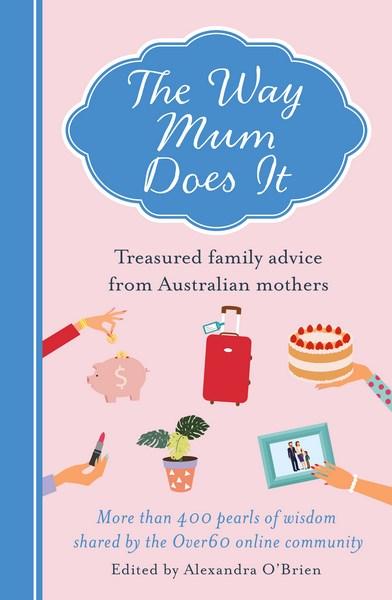 Genre: nonfiction
Rating: 2/5
Recommended for: if you like to read bits and pieces of homely advice, pick up this book. Or just give it a miss
Review: I picked it up at my local library as I love homely tips. But I hardly learn anything new, and sometimes the same tips are written again and again in different chapters.
The advices in this book are very general as well.
Like cleaning stains. Cooking. One says to avoid tears when cutting onion, fill a kitchen sink with water and cut them all underwater. There are other tips on storage and stuff.
Good for just skimming through.
---
The Girl who Drank the Moon by Kelly Barnhill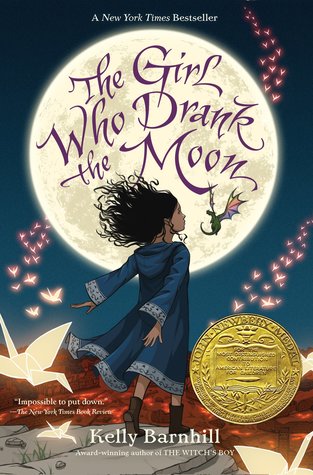 Genre: fiction, young adult, fantasy
Rating: 4/5
Recommended for: those who enjoy young adult fantasy books
Review: This book was recommended to me by a friend, and I'm really glad that she did. It's not something that I will pick up for myself. Lo and behold, I actually really like this book.
If I were younger, this would totally go to my all-time-favourite list. And if I have a child, I would totally tell her to read this book.
It's full of magic and wonder. I can't stop reading to know what's next, and every story arch ties in perfectly. My heart smiles upon finishing the book.
Recommended to enliven your childhood a little bit. Who doesn't want magic anyway?
---
Harry Potter: A History of Magic Exhibition by British Library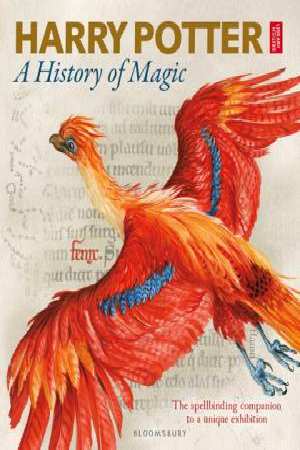 Genre: nonfiction based on a fiction
Rating: 4/5
Recommended for: All Harry Potter fans
Review: Are you a Harry Potter fan? You'd want to read this.
I mean, it's okay to read between the lines too. There are a lot of stories about how J.K. Rowling got her inspiration, including the scenes that didn't make the cut (like, in the Chamber of Secrets, apparently Rowling wrote about how Ron and Harry were saved by mermaids instead of the car during the spider rampage). There are a lot of medieval texts, and how our own history influenced the book.
Some of the best parts for me are reading Rowling's earlier drafts of the Harry Potter books, in her own handwriting. She also drew how the characters look like in her head, as well as the map of Hogwarts!
I really liked it. Probably I am not that big enough fan to actually buy the book (if I have a huge sum of disposable income, I would), but borrowing one from the local library is good enough.
---
The Wonder Down Under: A User's Guide to the Vagina by Nina Brochmann and Ellen Stokken Dahl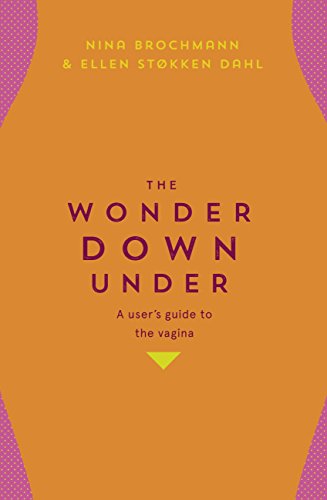 Genre: nonfiction
Rating: 4/5
Recommended for: girls and women of all ages
Review: It's like reading a biology textbook, in a novel-way. Brilliant.
Growing up in a developing Asian country, sex education is hushed. I remember being in primary school (or was it Junior High?), where we had this one seminar, if you'd call it that, about abstinence. That's basically it. My parents also hushed the conversation—it mostly started and ended with my Mom saying, "Be careful with boys. Don't do it. Don't get pregnant. Girls are the ones who get the blame."
Now that I'm married, it feels like the world around sex and yes, vagina, is finally wide open. I can read about these stuffs without feeling guilty (or dirty), and honestly, I'm taken aback at how unknowledgeable I am with the biology of my own intimate body part.
This books talks about the wonder down under: the technical names, period, sex, contraceptions, abortions, some diseases, and loads more. It debunks a few popular myths as well.
I wish I've read this kind of book earlier, like, when I was in university. It's a wonderful book that serves like a biology textbook (meaning: it's full of facts and well-researched articles), but reads like a good nonfiction book. And I always prefer to read books instead of web articles that I don't know whether they are true or not.
Recommended to all girls and women of all ages.
---
Those are March's books. You can track my progress of the challenge on my Goodreads page. Tee-hee, till next month!
Ps. What books are you reading now? Feel free to give me recommendations on what book to read next!