I can't believe it's already August. Only five months to go till the new year. 
I know, I feel like I haven't updating the blog much (or at all?) apart from these books that I'm reading. I'm currently at that phase in life where writing takes a backseat, choosing to do other things that I love as well instead (cooking, baking, and lots of reading). That being said, I think taking a break from writing does do me good. Hopefully I'll come back into the groove soon(ish).
In July, I've read four more books. That means: I've read 47 out of 48 books! I actually can't believe that I'm cruising through this reading challenge, and I haven't lost the will to read yet. There are still plenty books on my to-read list, to-borrow list, or just sitting there idly on my bookshelf. 2018 is the year where I read indeed.
Here's an overview of the books I read: one historical fiction, one Greek mythology, one fiction, and one cooking book. All four are good books, but Circe by Madeline Miller is definitely the highlight. It's so good that I feel like I'm still living in the story, despite having moved on to reading two other books. If you love Greek stories, this one is a must-read.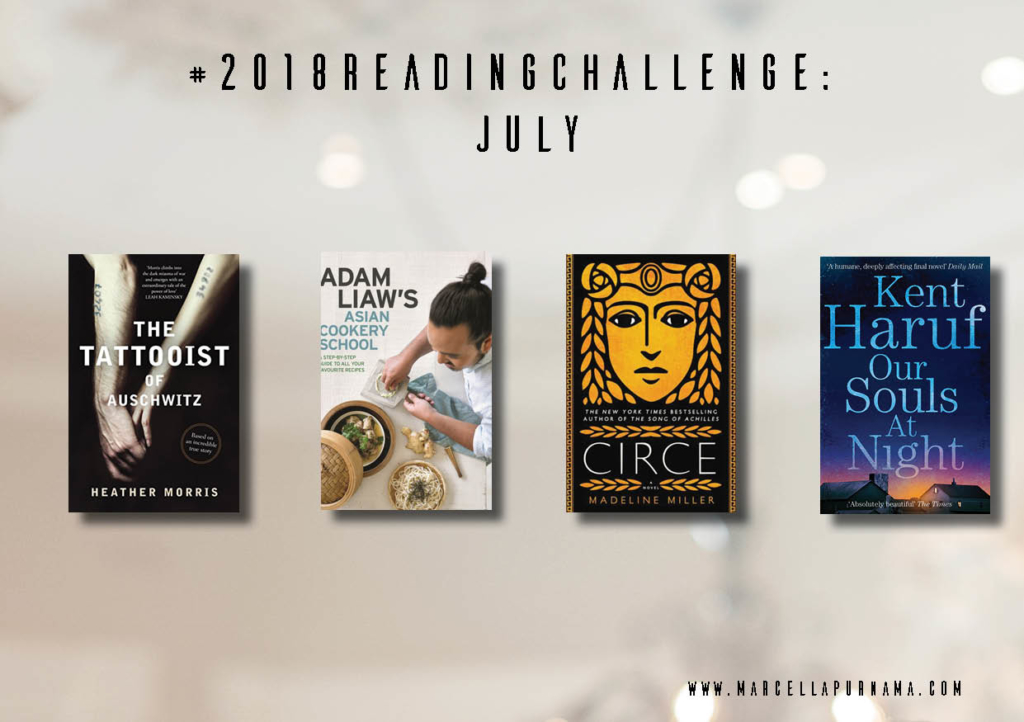 ---
The Tattooist of Auschwitz by Heather Morris
Genre: historical fiction, World War 
Rating: 3/5
Recommended for: Those who love historical fiction
Review: I'm tossing between three and four stars. (Goodreads, can you please give us half-star rating already?)
Wonderful story. Such bravery. Such horror. And hope. And yet a few times it doesn't struck me as hard as it should be.
I agree with some other reviewers that said the author (who originally writes this as a screenplay before adapting it into a novel; oh, FYI—she also writes this book based on someone else's true story) writes the story very simplistically. Probably because at first, it's a screenplay. The writing lacks something—it feels like she writes still with the curtain half opened. While there are several highs and lows, the build-up is not really there. I feel like I was watching from the sideline, instead of truly being immersed in the scene with the characters.
Still, it's a wonderful book. Sometimes I wonder how people can find the hope to survive such horror. Sometimes I wonder how people can justify inflicting such horror.
In the end, it's three stars from me.
---
Adam Liaw's Asian Cookery School by Adam Liaw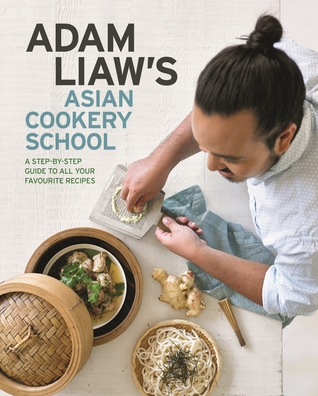 Genre: cookbook, nonfiction
Rating: 5/5
Recommended for: those who love to cook Asian cuisine
Review: I (super) rarely rate a cookbook despite having read a fair few, but this one really is exceptional. You usually just read a cookbook for a few recipes, and return it back to the shelf. But this one really captures my heart. The recipes are simple and somewhat easy; they use everyday materials that I actually have in my kitchen; there are pictures for guidance! I literally read the words he wrote (he explained a lot about favour and the sauces used in Asian cooking, etc etc).
If I'm really honest, I was actually indifferent towards Adam Liaw when he was a contestant on Masterchef a few years back. (It was Callum, the runner-up, whom I was rooting deeply for.) But Adam is indeed really, really good. I stumbled on his TV series Destination Flavour: Japan and began to follow him in earnest. I end up borrowing his cookbooks (three so far), and I have to say, this one's the best!
I have even decided to buy the cookbook in the near future. Can't wait to put a bookmark on every recipe I've tried, because I'm pretty sure I'm going to go through the book.
---
Circe by Madeline Miller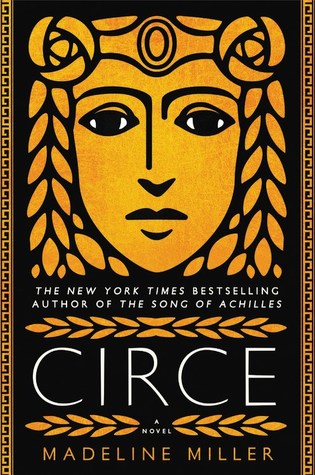 Genre: Greek mythology, fiction, fantasy
Rating: 5/5
Recommended for: Can I say everyone?
Review: Five stars. Five. Strong. Stars.
I have always been fascinated by the Greek mythology, so when news about this book came out, I couldn't wait to read it. When I finally had my hands on this book last week, well, I tried to read slowly, because I knew for sure that the tale would be finished too soon. And it did.
I love it. I love the way the author wrote it. She really is a genius. She could weave a story, using narrative and conversation, and you would just read the words effortlessly like they were right in front of you. Brilliant.
This book is now shelved in my all-time-favourites category. It's one of those books.
Needless to say, very highly recommended.
---
Our Souls at Night by Kent Haruf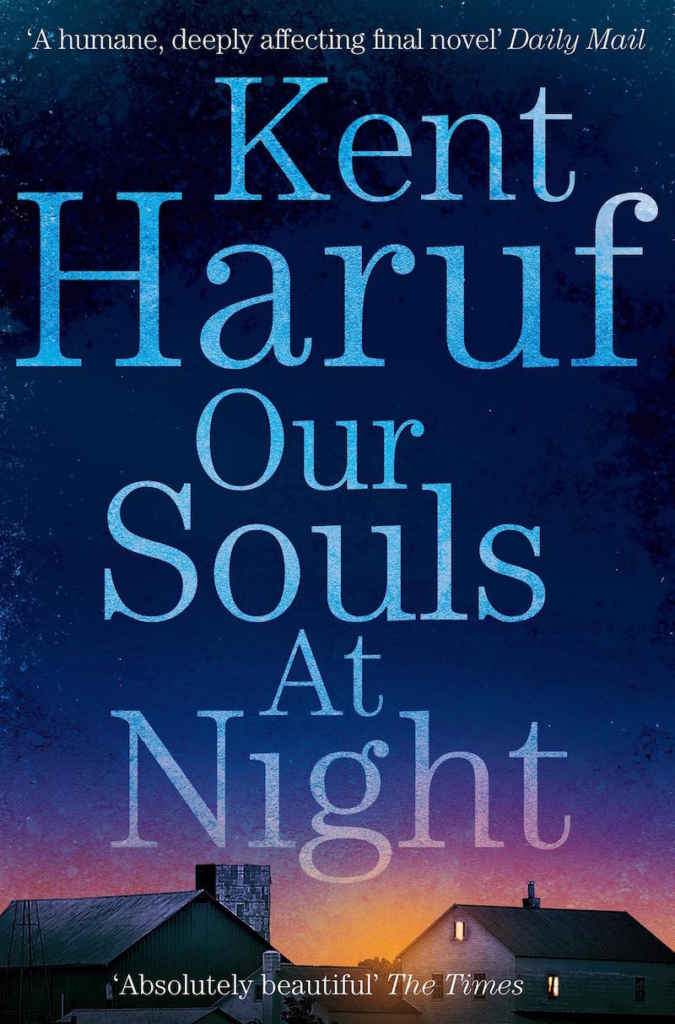 Genre: fiction, contemporary
Rating: 5/5
Recommended for: Everyone!
Review: I am quite disappointed that I let myself to watch the movie before I read the book. Then again, I was browsing on Netflix and decided to watch the movie, then I found out about the book.
They're both so good.
I love the writing. I know some people will not like it, but I love the writing. It's just like water, always flowing, connecting. Honest, raw. The story is simple, but heartwarming. You see humans, and all their flaws. You see yourself. You see life.
Highly recommended.
---
Those are July's books. You can track my progress of the challenge on my Goodreads page. Tee-hee, till next month!
Ps. What books are you reading now? Feel free to give me recommendations on what book to read next!